Cooling Sencha Punch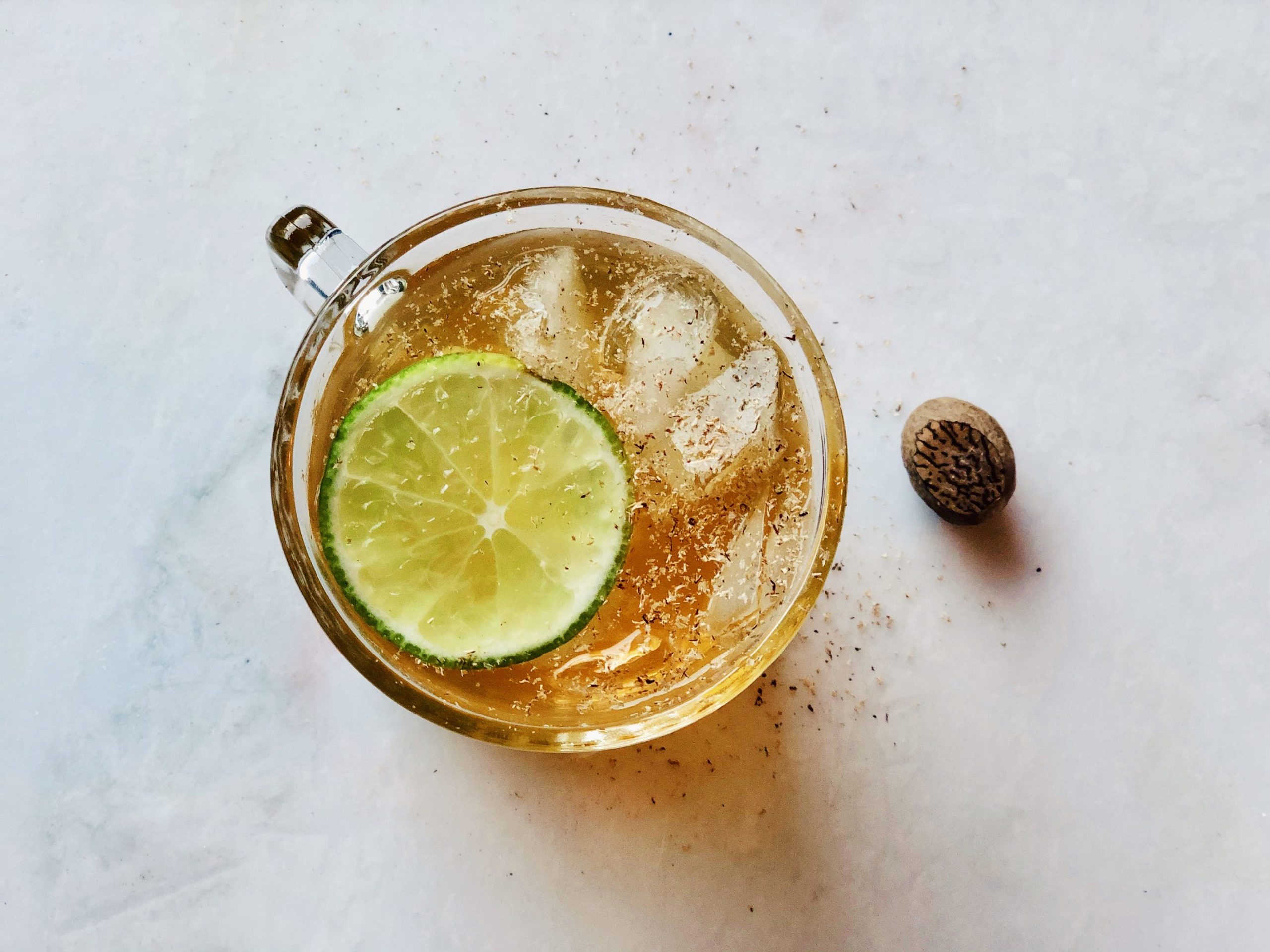 Get ready for warm weather with this Cooling Sencha Punch! We like to keep iced tea on hand all summer long, and this combination of green and herbal makes a wonderful cocktail base. The Sencha is green and grassy, while the peppermint is mellow and cooling. White rum, nutmeg and lime lend Caribbean flourish to make your cocktail hour feel as good as a beach vacation.
Ingredients
1/4 cup Sencha tea, chilled
1/4 cup Peppermint tea, chilled
1.5 tablespoon agave syrup
1.5 ounces white rum
1 ounce fresh lime juice
1 cup ice
freshly grated nutmeg for garnishing
lime wedge for garnishing
Instructions
In a shaker, combine the teas, agave, white rum, lime juice and half a cup of ice.
Give it a stir until the agave has dissolved.
Strain the cocktail into a rocks glass filled with the remaining ice. Garnish with freshly grated nutmeg and lime wedge.
© 2021 World Spice Merchants https://www.worldspice.com