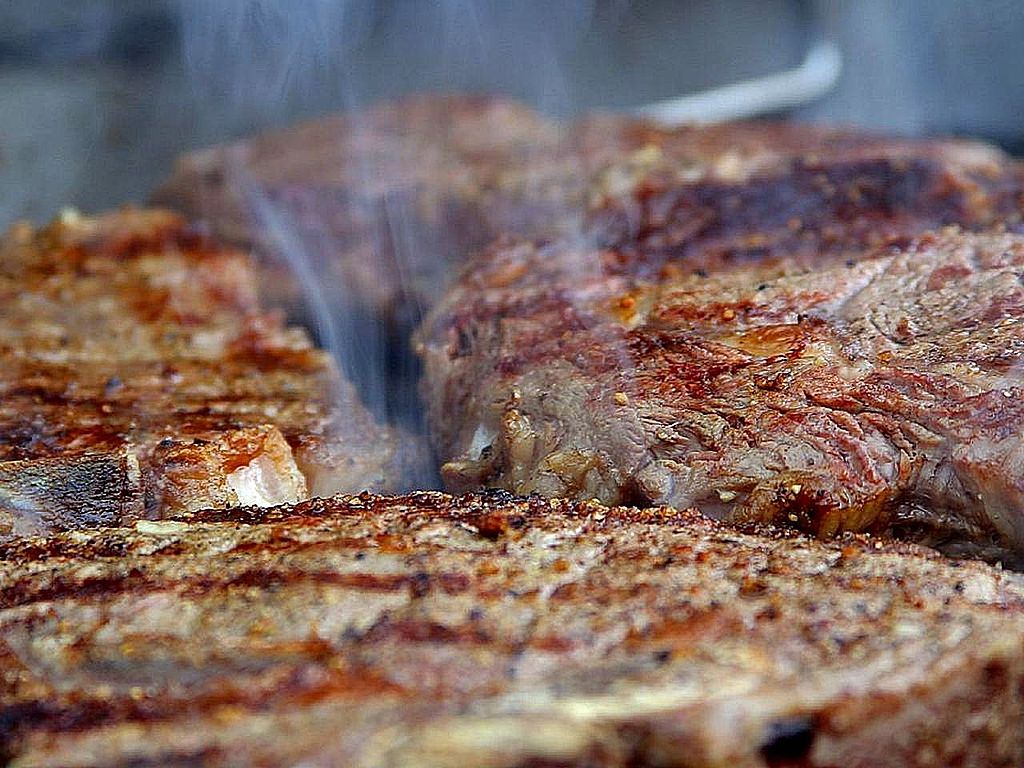 Grilling Season always begins with this heated debate: Is grilling with charcoal better, or grilling with gas?
Frankly, it depends on what you want. There are plenty of grills available, with bell and whistles ranging from none to outrageously extravagant. Because you're here reading the Silk Road Diary, however, we'd like to believe that what you're after is flavor and lots of it.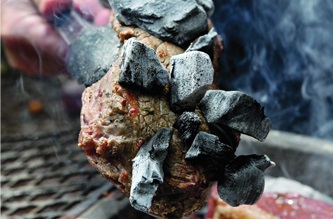 When it comes to flavor, charcoal wins. Fire equals flavor. Just take a look at the photo on the right, from Adam Perry Lang's awesome grilling-centric book, Charred and Scruffed.
Does that steak look delicious or dirty to you? If you answered delicious, then you're not alone, and neither is anyone else who grills with charcoal and charcoal only.
If you answered dirty, then you may be the person that prefers lady propane. Your neighborhood propane dealer will surely point out the high level of convenience- no lighter fluid, no matches, no chimney, just clean burning gas. Gas grill lovers also enjoy the ability to adjust grill temps with the twist of a knob. While it is possible to adjust and focus heat where you want it with charcoal, it requires a little more skill than knowing clockwise from counter-clockwise.
The debate rages on. We stand in defense of flavor, but we also realize that not everyone who grills this season is grilling for the first time ever. You may already own a gas grill, charcoal grill, or even an authentic George Foreman electric grill. Regardless of what you're grilling with, you can always punch up the flavor factor with one of our Dry Rubs for grilling. Believe it!