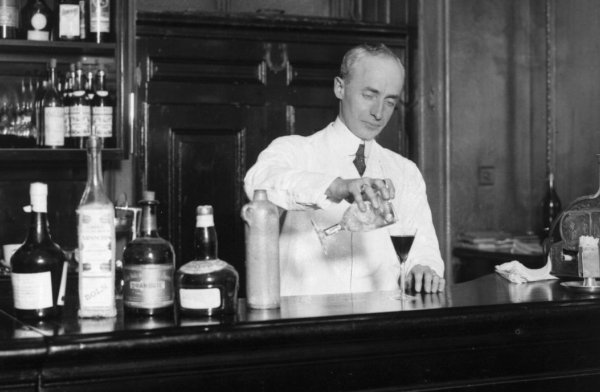 There exists an old spice merchant proverb dating back to the early 21st century which, roughly translated, advises that "the better the cocktail; the better the party. The better the party; the better the friends." E'er here to help, we've compiled some of our favorite reference materials on the topic. Serve these delicious, humorous, and historical (and of course, spicy!) signature potent potables at your holiday soiree for insurance on a years' worth of favors from your party-goers.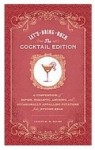 "Let's Bring Back; The Cocktail Edition" touts itself as a "compendium of impish, romantic, amusing, and occasionally appalling potations from bygone eras." The recipes hail from two-hundred year-old sources, right up to the archives of 1950's iconic restaurant bars. From chuckles to laughs-out-loud, the history and suggestions accompanying each cocktail will have you and your guests tittering for hours, a la, "think only pure thoughts while sipping [The Bishop]," or consume a Scofflaw to give you the courage to "Wear white after Labor Day… Sprinkle Parmesan Cheese on Seafood Pasta… and all sorts of comparable acts of insurrection."
"Savory Cocktails" is a slender little tome; an ode to all things sour, spicy, herbal, umami, bitter, smoky, high, and strong. These drinks are undeniably sexy – what a modern-day Don Draper might imbibe. They're interesting and nuanced, and legions away from fru-fru – no neon-hued appletinis here! Sophisticated foodies only need apply. Try a subtle Green Tea Gimlet (I'd pick jade green Mao Feng to offset the lime), or a Dog's Nose, made with, of all things, powdered porcini mushrooms in combination with porter and shaved nutmeg.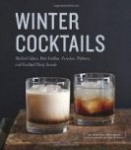 Though we love classic Mulled Wine and Eggnog, there's so much more to winter-y cocktails than these two standbys. Enter, "Winter Cocktails." Learn how to give hot chocolate a grown-up twist with lavender flowers and Earl Grey tea, or elevate your ski-lodge lounge with a "Rosy Cheek," sprinkled with the rosy cheeks of cracked pink peppercorns. In addition to inspired beverages, this book also has a fabulous section on infusing alcohols at home – rose infused gin, anyone? Pair any one of these liquors or cocktails with their suggested finger foods. This is a one-stop-shop for great winter entertaining.
No list of cocktail books would be complete without a mention of the "Drunken Botanist," shop best-seller and staff favorite since spring. As the name implies, this book unites the best of science and insobriety, leading an alphabetical nature walk from Agave to Strawberry and hitting all the best booze-making plants in between. Learning and jubilating skip hand-in-hand in this volume, the pages dotted with recipes for classic cocktails, as well as tips for updating old favorites in single servings and "pitcher" fulls.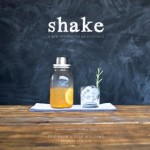 Out of a workshop in Brooklyn comes "Shake," self-described as "one part instructional recipe book, one part photo journey, and one part inspirational pep talk" for mixing spectacular cocktails at home. The approach is seasonal and straightforward, focused on simplicity, socializing, and, above all, fun! Our copy in the shop comes with the sweetest Mason jar cocktail shaker, pictured on the front of the book, for an automatic out-hipster of just about any one. (Pair with the "Art of Fermentation"– pickle it! for the win.)