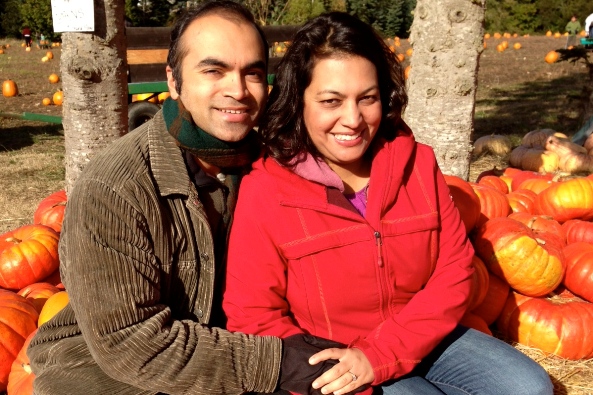 The spice shop is a special place for many of us, staff and customers alike. For two decades we've swapped stories of favorite recipes and moments shared, but recently we heard a story that touched us like no other.
Meet Pooja, and her groom-to-be, Sanjay. They first found each other on an online dating site, but when discussing a place to meet in person, Sanjay suggested World Spice. On the 15th of January, 2012 the couple met for the first time right here in our shop, and spent the afternoon sharing  stories about spices and favored dishes. For the couples' second date, Pooja prepared a pumpkin coconut curry and Harissa shrimp, and they realized a mutual love of ethnic foods, and big flavors. "We feel lucky to have found each other," Pooja told us. Fast forward to February of 2013, and the happy couple is preparing to marry, still eating together, and when their busy schedules allow, they're cooking meals like grilled Tandoori chicken with roasted onions and peppers, and spicy burgers with sweet potato fries.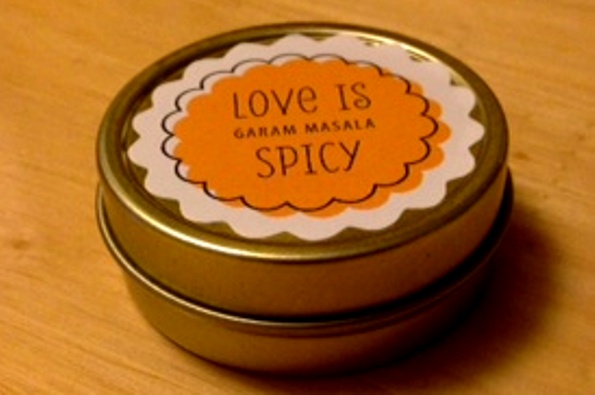 Herbs and spices are deeply rooted in romantic tradition. Giving gifts of spices for weddings is still very much alive. In modern times, spices can symbolize a fresh start. Pooja and Sanjay are giving away small tins of Indian Garam Masala to the friends and family who are sharing their special day. Congratulations, Pooja and Sanjay, we wish you a long and happy life together, full of love, spice, passion, and good food!