Szechuan Peppercorn Salmon
Since we're in the Pacific Northwest, it's no surprise that we love our salmon, and this is a perfect example of simple spicing and spectacular flavor.This recipe is Eric Rivera's creation, and he says that it is his first with our spices. We're honored — not to mention lovin' the taste! You'll also want to check others at Eric Rivera's Cooking Blog. Try it on the grill or in your oven today!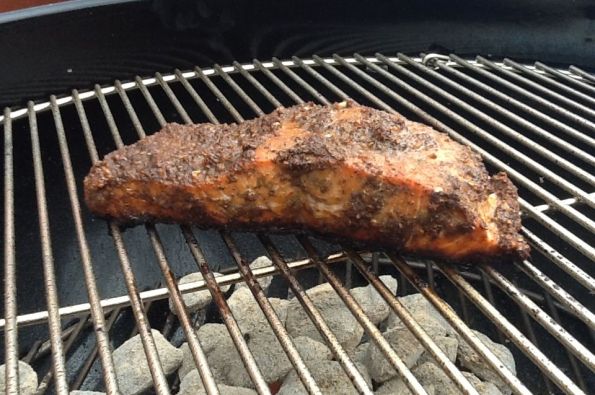 Ingredients
1 lb. wild sockeye salmon
1-1/2 tablespoon ground Szechuan peppercorns
1/2 teaspoon Utah basin salt (or any sea salt)
1 tablespoon fresh grated ginger
2 garlic cloves, minced
1/4 cup soy sauce
Instructions
Mix pepper, salt, ginger, garlic and soy sauce. Pour mixture over salmon. Cover and refrigerate for at least 30 minutes.
If you are going to cook this on a barbecue grill, now would be a good time to start the coals. Or pre-heat your oven to 375°F.
Cook salmon uncovered, for about 10-12 minutes (or to your desired doneness).
https://www.silkroaddiary.com/szechuan-peppercorn-salmon/
World Spice Merchants https://www.worldspice.com