Tagged With:
booknook
Well, it happened. First she was a year old, then two, and then sometime in about the last light-second, my little baby grew a foot, got an opinion about backpacks and footwear, and I became aware that it's somehow time to send her to kindergarten. Despite all the chaos of uniform-buying and restraining myself from purchasing my own personal 64-color box set of Crayolas (why do they get all the fun?!), I am still most concerned about what we'll EAT. For us, dinner has to be delicious to all of our palates (read: one five-year-old, one ex-chef, and one onion-crazy man), satisfying, and quick to prepare with "help" from a small set of hands. Ideally, leftovers could go in school lunches, too. That's a tough bill to fill, but thankfully, we have some great books here in the shop to guide me down the right path.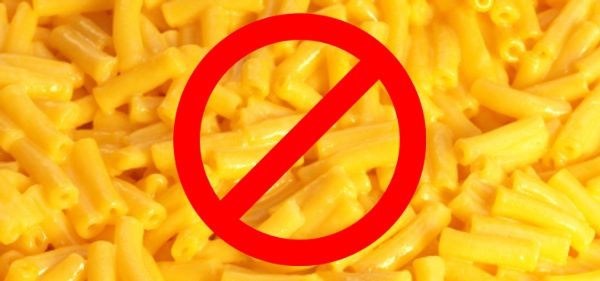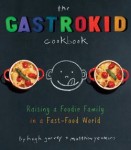 The Gastrokid Cookbook- Feeding a Foodie Family in a Fast-Food World, is the holy grail for parents like me. Thankfully, I'm blessed with a kid who voluntarily eats things like kale and beets, but I get weary of the same old ways that she chooses to eat them. Enter, Gastrokid! Grilled Asparagus, Fennel, and Parmesan salad? Yes. Pork and Mushroom Ragu? Sign me up. Authors Hugh Garvey and Matthew Yeomans ask parents to forget about hiding vegetables or tricking kids in to eating healthy food, and instead opt for recipes that are "straighforwardly delicious." Constructed with the help of their four children, all of the recipes in this book boast small ingredient lists and relatively quick prep-time, with tips on how to integrate kids in to the meal making. I foresee many dog-eared and stained pages in our copy!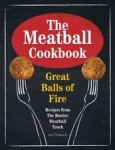 There's few things that my kid- or most kids- love more than meatballs. They're tender, easy to eat, delicious, and just plain fun. The Meatball Cookbook, Great Balls of Fire, features recipes from The Bowler Meatball Truck in London. Sweet Potato and Goat Cheese Balls for Meatless Monday? Sold. Lamb, Rosemary, and Garlic Meatballs, and of course… Bacon Meatballs. The list of must-tries is seemingly endless. I love this book for the inventive ingredients, the awesome sauces and sides- way beyond spaghetti and marinara- but also because of how easy it is to get the kids in on the prep, and, wonder of wonders, make lots and freeze the rest for quick meals during the week.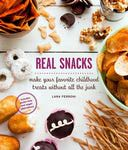 Real Snacks- Make Your Favorite Childhood Treats Without All The Junk is going to be my weekend sanity saver, I can already tell. Fall and winter drag on and on here in the Pacific Northwest, and we need plenty of indoor activities to wait out the drizzle. How much better when those activities become school lunch fillers? Practice coordination and math skills while measuring ingredients for your own animal crackers, Oreos, cheesy fish crackers, potato chips, and cheesy popcorn. The best part? (Okay, second-best… I did just say "cheesy fish crackers!") All of the recipes include vegan and gluten-free options.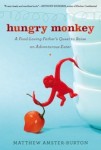 Finally, when I feel all alone in my struggles to encourage new foods without daily battles, while maintaining a little time for myself, I can fall back on the humor of local author Matthew Amster-Burton. His book, Hungry Monkey, A Food-Loving Father's Quest to Raise an Adventurous Eater, chronicles his life and times- and culinary ups and downs- with daughter and precocious pint-sized critic, Iris. Dotted with dozens of delicious global recipes and tips, all Iris-approved, Amster-Burton's writing is refreshing and fun- and helps to remind we over-stressed back-to-school parent types to take it easy.
Good luck in these next few weeks, parents! With the right resources, you can eliminate at least one battle- the food one- in the Back to School War. And, when it's not even October yet and you already need a vacation, come on by for an exotic spice to whisk you to faraway lands after the minions are in bed. Together, we'll make it!
Categories:

Back to School, Cookbook Club, Main Meals, Notes from the Field, Recipes, Sides, Snacky Bits, Sweet Somethings
Tags:

back-to-school, booknook, coobook, kids, meals
Leave a comment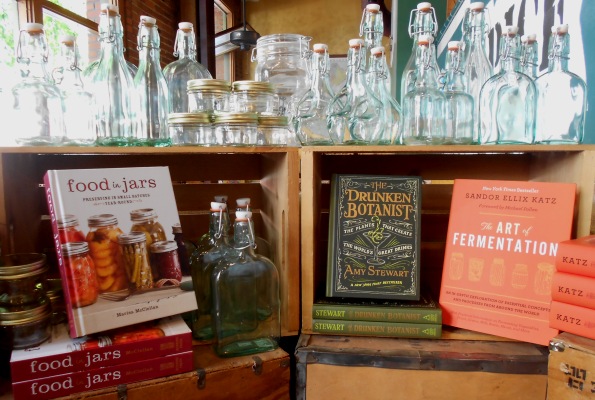 The Art of Fermentation, Food in Jars, and Drunken Botanist have been the hits of the summer at World Spice Merchants, and there are no signs of a slow down. Want to know a secret? We originally previewed these books because of their respective covers… but that's not why they've been a hit.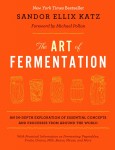 Winner of the 2013 James Beard Foundation Book Award for Reference and Scholarship, and a New York Times bestseller, The Art of Fermentation contains everything you never knew you needed to know about fermentation. The 498 page tome explores different methods of fermenting, gives history and personal accounts of eating fermented foods the world over, as well as many recipes for the aspiring culinary bacteriologist. Both practical and entertaining, this book is as much bedside reader as it is encyclopaedic.
In Food in Jars: Preserving in Small Batches Year Round, food blogger Marisa McClellan stores away the tastes of all seasons for later with the likes of jams and jellies, as well as the more exotic pickles, chutneys, conserves, whole fruit, tomato sauces, salsas, marmalades, nut butters, seasonings, and more.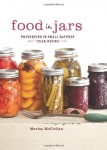 The recipes are for refreshingly small amounts, making life pleasant for a canning novice, while the flavors of vanilla bean, sage, and pepper will keep the more experienced home food preservationists coming back for more. We've carried several books of this genre in the shop, and this one easily makes the top of the pile.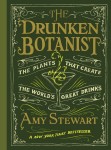 Another New York Times bestseller, The Drunken Botanist could very well have been written by our own Amanda Bevill; botanist and spirits enthusiast! Ripe with history and facts, all dispersed with a wry, witty humor, The Drunken Botanist leads an alphabetical nature walk from Agave to Strawberry, hitting all the best booze-making plants in between. The pages are dotted with recipes for classic cocktails, as well as tips for updating old favorites. The best part? Many of the recipes are for "pitcher" fulls!
Do you have any new release cookbook favorites? If so, please let us know in the comments below.