Tagged With:
cocktails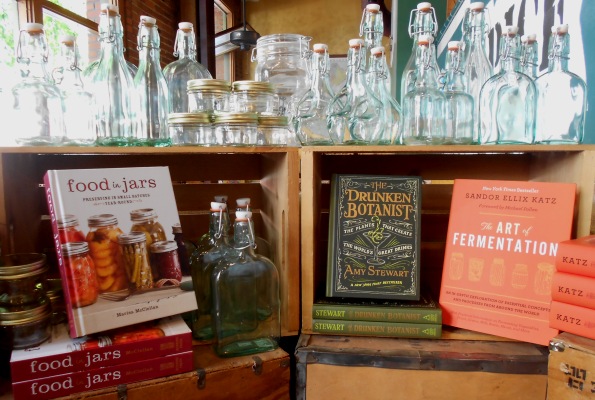 The Art of Fermentation, Food in Jars, and Drunken Botanist have been the hits of the summer at World Spice Merchants, and there are no signs of a slow down. Want to know a secret? We originally previewed these books because of their respective covers… but that's not why they've been a hit.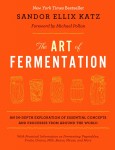 Winner of the 2013 James Beard Foundation Book Award for Reference and Scholarship, and a New York Times bestseller, The Art of Fermentation contains everything you never knew you needed to know about fermentation. The 498 page tome explores different methods of fermenting, gives history and personal accounts of eating fermented foods the world over, as well as many recipes for the aspiring culinary bacteriologist. Both practical and entertaining, this book is as much bedside reader as it is encyclopaedic.
In Food in Jars: Preserving in Small Batches Year Round, food blogger Marisa McClellan stores away the tastes of all seasons for later with the likes of jams and jellies, as well as the more exotic pickles, chutneys, conserves, whole fruit, tomato sauces, salsas, marmalades, nut butters, seasonings, and more.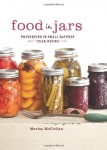 The recipes are for refreshingly small amounts, making life pleasant for a canning novice, while the flavors of vanilla bean, sage, and pepper will keep the more experienced home food preservationists coming back for more. We've carried several books of this genre in the shop, and this one easily makes the top of the pile.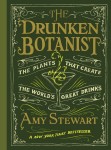 Another New York Times bestseller, The Drunken Botanist could very well have been written by our own Amanda Bevill; botanist and spirits enthusiast! Ripe with history and facts, all dispersed with a wry, witty humor, The Drunken Botanist leads an alphabetical nature walk from Agave to Strawberry, hitting all the best booze-making plants in between. The pages are dotted with recipes for classic cocktails, as well as tips for updating old favorites. The best part? Many of the recipes are for "pitcher" fulls!
Do you have any new release cookbook favorites? If so, please let us know in the comments below.