Tagged With:
Cookies
These sublime wafers are the perfect treat if you are looking for a sweet to satisfy without over-doing it. The lofty texture of these delicate wafers owes itself to the flourless dough, and the ethereal flavor comes from our new Advieh spice blend and its rosewater complement. Try them as a light dessert with cardamom coffee, with your afternoon tea or as an apertif.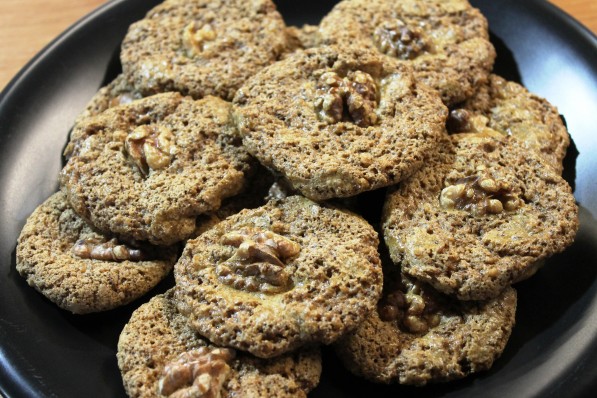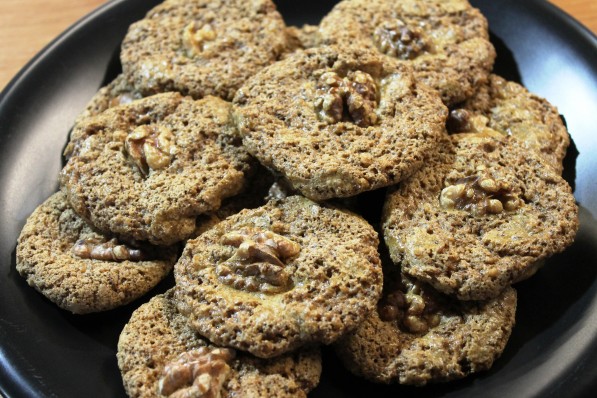 Ingredients
1 ½ cups finely ground walnuts
½ cup walnut pieces, for decoration
4 egg yolks, divided 3/1
¾ cup white sugar
1 tablespoon ground Advieh
1 teaspoon baking soda
1 tablespoon rosewater
1 teaspoon water
Instructions
Preheat the oven to 350 degrees.
Line a large sheet pan with parchment.
In a large bowl, mix the ground walnuts, 3 egg yolks, sugar, Advieh, baking soda and rose water until well blended.
Roll the dough into teaspoon sized balls and place 2" apart on the sheet pan. Don't skimp on the spacing, these wafers need room to expand.
In a small bowl, whisk the remaining egg yolk and water. Press a walnut piece into each cookie and brush with the egg yolk glaze.
Bake for 20 minutes, or until golden.
Allow the cookies cool on the sheet pan for about 10 minutes, then transfer to a wire rack to cool completely.
https://www.silkroaddiary.com/walnut-rosewater-wafers/
World Spice Merchants https://www.worldspice.com
Categories:

Course, Global Cuisines, Holiday, Middle East, North America, Recipes, Sweet Somethings
|
Tags:

Advieh, Cookies, dessert, Gluten Free, Iranian, light, new, Persian
|
Leave a comment
These ginger snaps are the snappiest in town and offer a classic belly warming tingle all season long. Equally at home with a glass of milk, egg nog, hot cocoa or a cocktail, they offer a petite bite of concentrated spice. We added a sprinkle of sugar to our finished cookies for some holiday sparkle.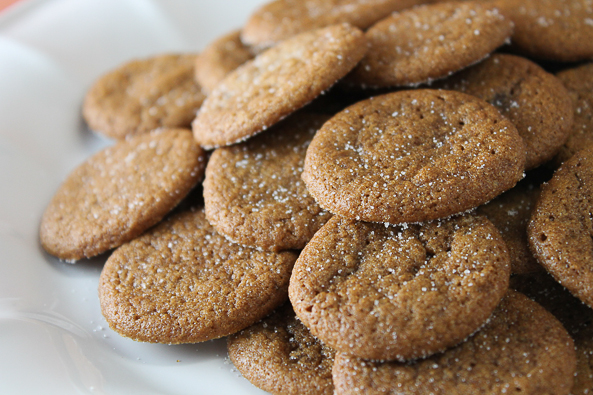 So pretty and delicious on the plate, and so yummy straight off the rack!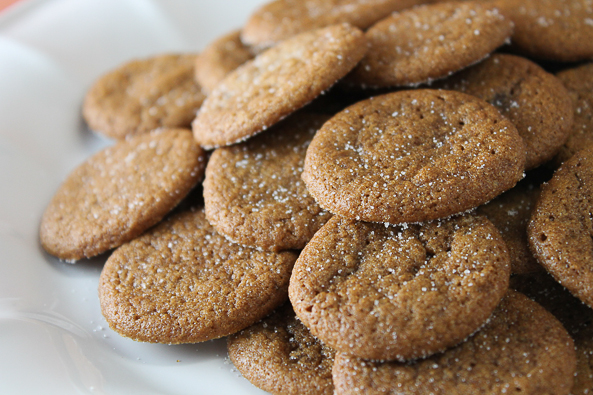 Ingredients
2 sticks unsalted butter
1 1/4 cups dark brown sugar
1 egg
1/3 cup molasses
1/4 cup maple syrup
2 1/4 cups flour
3 tablespoons ginger powder
1 teaspoon Saigon cinnamon
1 teaspoon baking soda
1/2 teaspoon salt
Instructions
Cream the butter and sugar together in a large mixing bowl until light. Then beat in the egg, followed by the molasses and maple syrup.
In a separate bowl, sift together the dry ingredients.
Add the dry ingredients to the butter/sugar mixture and incorporate well using a sturdy wooden spoon. This batter takes a little muscle. Cover the bowl and set aside to rest for half an hour.
Preheat the oven to 325 degrees and line baking sheets with parchment paper.
Using a teaspoon for portioning, roll a small balls of dough lightly between your palms, and place onto the sheet pan. Fill the sheet, leaving about an inch or so between the balls of dough. Rinse your fingers with warm water and pat each ball flat.
Bake 10-13 minutes until browned. Remove and slide parchment onto a rack to cool.
Notes
The finished dough can be refrigerated or frozen for later use. I like to keep some around from November until January!
https://www.silkroaddiary.com/ginger-snappiest-cookies/
World Spice Merchants https://www.worldspice.com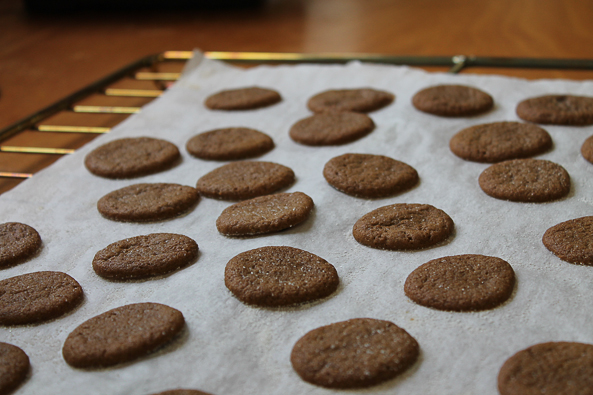 Find recipes

Subscribe to Spice Notes, our tasty and informative newsletter.

Categories

Recent Posts

World Spice Merchants

We source the freshest spices possible and use them to create original blends inspired by regional traditions. From our artisan shop, adjacent to Seattle's Pike Place Market, we have been providing the finest quality herbs, spices and teas to discerning chefs since 1992.

Food Blogs We Love

Friends & Neighbors