Tagged With:
low and slow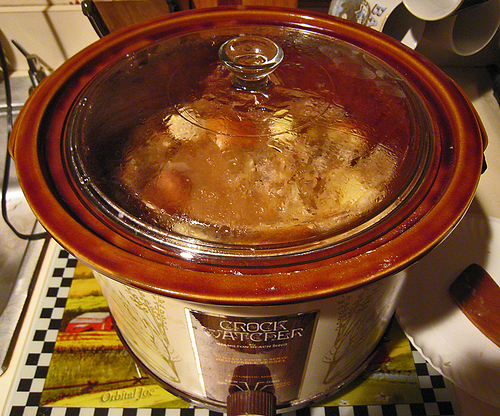 What person on a tight schedule doesn't love a crock pot?
Nobody, that's who! Unless you've been hiding in an underground bunker/bomb shelter since the 1970's, odds are you're aware of these marvelous devices. Since it gets hot inside and outside during these long summer days, the slow cooker is my preferred method to reduce the work and heat that goes into cooking a meal.  The whole "set it and forget it" method does wonders for my mood each time I remember that dinner is busy preparing itself.
For some, it doesn't stop with meals either. Folks are getting more and more creative with their slow-cooker recipes these days, as Pinterest helps to popularize "alternative" uses for crock pots, such as:
Making your own yogurt
Dyeing yarn
Home made soap
Home made candles
Now, personally I don't need my crock pot tasting like soap. Or candle wax. I'd much rather have my slow cooker bubbling with the flavors found in our Low and Slow gift set, which includes our Tikka Masala, Memphis Beale St. BBQ, Cuban Spice, and Mole Ole! spice blends. You might have tried some of these spice blends as dry rubs or in sauces already, but once you've tried them in your favorite slow cooker recipes, well, you'll want to continue trying them often.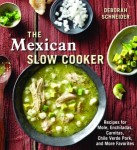 When it comes to getting the most our of your crock pot, I cannot recommend The Mexican Slow Cooker highly enough. With 137 pages of glorious slow cooked meals, such as moles, soups, carnitas, enchiladas, tacos, etc… you can have all of the authentic Mexican flavor without languishing in the kitchen heat during the day-long braising and simmering.
Heck, during the time it's taken you to read this post, you could already have your Pollo en Crema con Chipotles in the pot and ready to forget about until dinner.  Now you can get out there and enjoy your day.  You're welcome!
What are your favorite low and slow cooked meals?  Let us know in the comments!
(photo credit: Orbital Joe via photopin cc)