Tagged With:
New Blends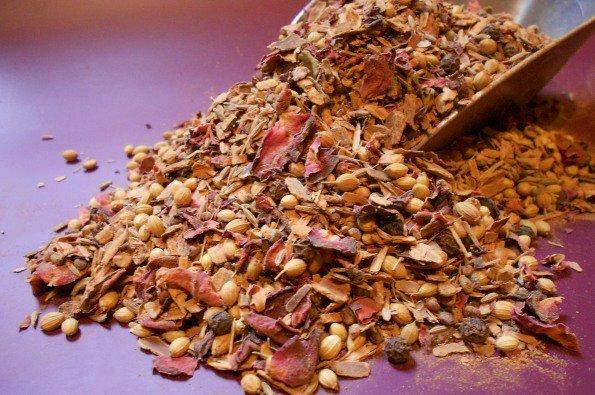 Persian and Iranian cuisines are some of the world's most venerable, loved for centuries for the same reasons that Mediterranean and Indian cuisines are so popular in the western world today. Dishes effortlessly combine sweet and savory, with warm, toasted spices, nuts, and dried fruits alongside lamb and braised poultry.
Much as garam masala is essential to Indian cuisine, Advieh is essential to the cuisine of Persia and Iran. Our latest blend creation is a version of this key ingredient–  an exotic combination of multiple varietals of sweet cinnamon, cardamom seed, and roses, grounded by the earthiness of cumin and black peppercorn and finished with a bright pop of Indian coriander. We've already whipped up some delectable dishes with Advieh,  Persian-Spiced  Lamb Meatballs and these delicious Walnut Rosewater Wafers. Try one of those recipes or use it to season a roasted leg of lamb, traditional kebabs, or to perfume rice pilafs.
We have exciting news! Our Pacific Seafood blend has been reformulated using bright notes of citrus and lemongrass;  this Pacific Seafood blend incorporates flavors from the Pacific Northwest all the way to Thailand.  Using a delicious process of trial-and-error, while taking into account staff and customer feedback, our fearless leader and accomplished blend artist Amanda created this blend for a wide variety of seafood. To showcase this new blend, we all agree that using it as a rub for seared scallops is where it really shines. The versatility of the blend lets these scallops be the shinning star of a huge number of varying meals. Start with the recipe below and see where your culinary creativity takes you!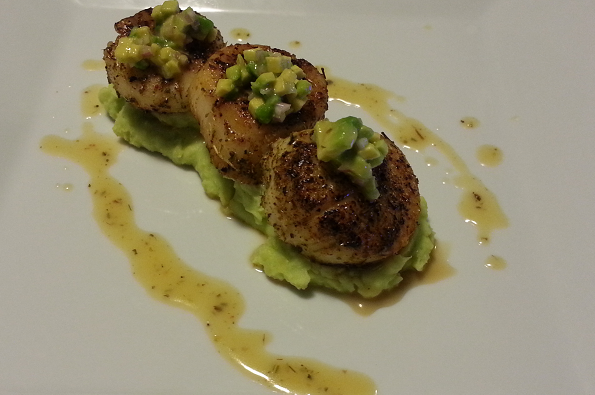 Pacific Seafood Seared Scallops
Ingredients
Instructions
Generously season the flat side of each scallop with salt and freshly ground black pepper.
Press each scallop in to the Pacific Seafood. (Don't worry about over-salting. The blend is salt-free!)
Heat the oil and butter in a heavy bottom skillet until it is almost smoking.
Carefully place each scallop in the pan, spice side down.
Let the scallops get a nice dark crust on them. This will take 2-3 minutes. It is important not to move the scallops around while the crust is forming. Resist the urge to flip, nudge, or even touch them.
Once you have a nice golden brown crust, flip the scallops and continue to cook for another minute or so.
Remove the scallops from the pan and serve.
Notes
A perfectly done scallop will still have lots of "give" in it when gently pressed with a finger. If the scallop is hard or springy, it's overcooked.
https://www.silkroaddiary.com/pacific-seafood-seared-scallops/
World Spice Merchants https://www.worldspice.com
Categories:

Asia, Course, Fruits of the Sea, Global Cuisines, Main Meals, North America, Recipes
Tags:

Easy, fish, New Blends, Pacific Rim, Pan Seared, Seafood, Thai. Pacific Seafood
Leave a comment