Tagged With:
Professional division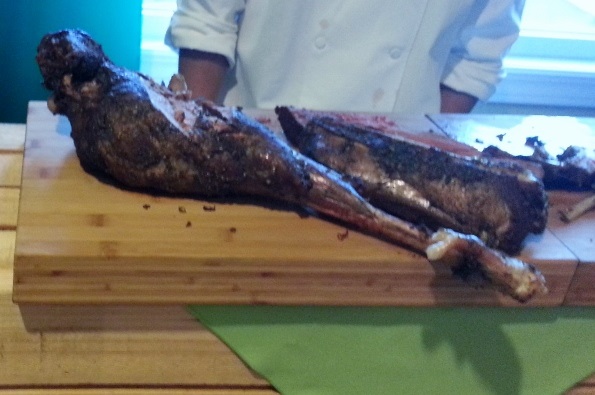 My position at World Spice's professional division has afforded me wonderful opportunities to connect with some of the best chefs around Seattle. One of the most rewarding parts of my role as a spice merchant actually happens when I'm off the clock and I get to experience the delicious dishes that our products enhance. From newcomers like Mamnoon to all the restaurants in the Tom Douglas empire, I never have trouble coming up with great restaurants for date night (deciding on which one is the hard part!) But until recently, I had never had the chance to experience the cuisine of one of our most loyal and long standing chef clients, Lisa Dupar Catering.
Last weekend I was honored to attend one of the winemaker dinners as part of the Auction of Washington Wines fundraiser for Seattle Children's Hospital. Chef Lisa Dupar and her talented crew teamed up with Dunham Cellars, Willie Green's, and World Spice for a fabulous "Farmers AT the Table" dinner. Hosted by the gracious and generous Midori Chan and Paul Strisower, this event gave guests the chance to meet some of the people behind the food being served, while giving purveyors like us an opportunity to enjoy the magic that Lisa Dupar creates with our ingredients.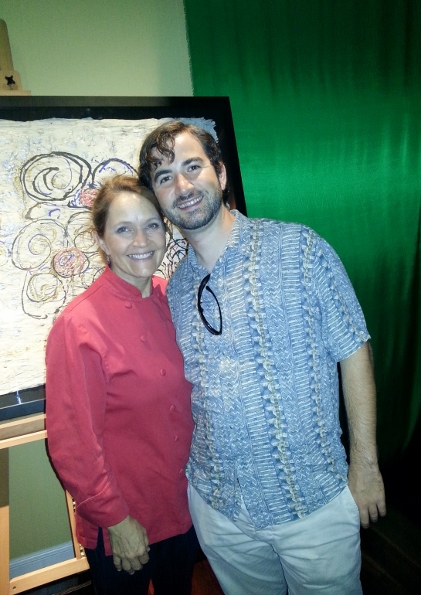 When Lisa first approached us about participating in this dinner we were ecstatic; after getting a sneak peak at the menu, I knew we'd have to do something extra special for the guests who came out to support the Seattle Children's Hospital. One of the services we offer both our retail customers and professional clients is custom spice blend production, and this seemed like the perfect opportunity for a limited edition spice blend. I was immediately drawn to the goat on the menu and knew I wanted to create a rub for it that was either Persian inspired or with some Caribbean flair. After playing with a few different mixes, it struck me, why not do both? After a few hours of tinkering and a few delicious taste tests, I settled on the playfully named Rastafari el Hanout. By taking the well-known middle eastern spice blend, Ras el Hanout, and adding a few traditional Caribbean ingredients, I believe I created the perfect goat rub.
Unfortunately space in our little shop is extremely limited, so we can't offer every custom blend we make; only those in attendance at Riverside Falls last weekend got to taste the exact recipe for this particular limited edition blend. That doesn't mean we can't create something special just for you! If you have a big event coming up and want to offer your guests something extra special, ask us about creating the perfect custom blend for you.
The evening soiree at Riverside Falls was an unforgettable night, and I'd like to wrap up by thanking Lisa Dupar (check out her wonderful cookbook), Jeff Miller from Willie Green's, Eric Dunham, the indulgently hospitable Midori Chan and Paul Strisower, and of course all the guests who came out to support such a great cause.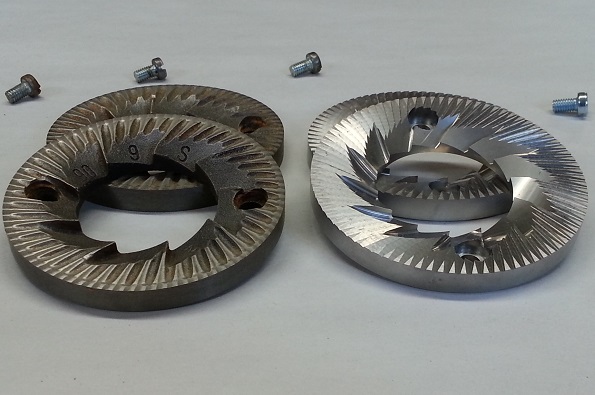 What do you do when one of Seattle's premier cheese makers needs a hundred pounds of ground black pepper? Or how about when everybody's favorite artisan salami shop needs twenty pounds of fennel cracked to just the right size?
Last week I talked about some options for grinding spices at home, but grinding the amount of spice some of our commercial clients use with a small blade grinder or a hand cranked burr grinder would take ages! Down at the World Spice Professional Division we're just as committed to providing fresh, ground-to-order spices as our counterparts at the World Spice retail store, so we've come up with the perfect solution: a re-purposed espresso grinder. By using a high quality Swiss Ditting espresso grinder, we have the ability to precisely control the coarseness of our grinds. Using a large mechanical burr grinder like this also allows us to grind large amounts of spice quickly while maintaining a nice even grind.
As you can see in the picture above, just a few months of use begins to wear down the burrs in our machine, requiring near constant resharpening and replacement. By constantly examining the results of grinding a small test run of cumin, we're able to know just when to ship the burrs back to the factory for professional resharpening to ensure that our clients are getting the highest quality grind around!