Tagged With:
summer cookout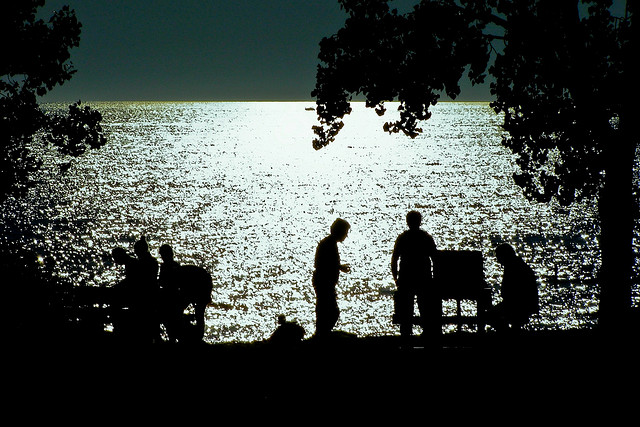 In the last few weeks, we've shown you a host of delicious recipes and grilling tips for your summer cookout. We'll continue to roll those out as summer grilling season progresses, but with the hottest grilling day of the year coming up (solstice, 4th of July, take your pick), we want to take a moment to address all those pesky little details that go into planning an awesome cookout.
#1 Location, location, location
Whether you choose to host a cookout in your own backyard, park, or camp site, you'll need to consider the logistics. Choosing your backyard will make things easier for you, but the mess left behind is yours to deal with and yours alone. Make sure if you're having your grilling party elsewhere that you have plenty of supplies for food and drink, and that you get the tough prep work out of the way early.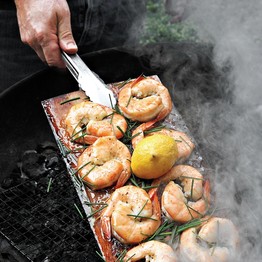 #2 Appetizers
Waiting for the first batch of goods from the grill can seem like an eternity. Help your guests get through the wait by grilling up some appetizers, like these shrimp:
Looks good, doesn't it?
They'll cook fast and give your guest something to talk about before the main event.
#3 Make your sides easy
Our Chaat Masala Fruit Salad will blow guests away, and can be prepared in advance. You can use it as an appetizer as well.
If you want to include corn as a side dish, you might already know about the technique for cooking corn without the benefit of a big pot. It's called "Cooler Corn" and yes, it's exactly what you think. Load your ears of corn into a clean cooler, and pour boiling water over it 30 minutes before you plan to serve. Close the lid and forget all about it. This corn will be cooked in roughly 30 minutes, but you can leave it in the cooler for up to 2 hours without it getting over cooked.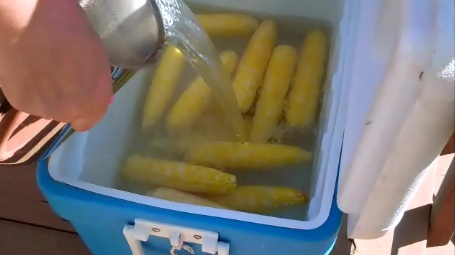 Don't forget to ask guests to chip in on the sides. You never know what they might bring, but that's why it's called a potluck. If they love good food as much as you do, you might be the potluckiest!
#4 Keep it simple, stupid
My Mantra. Overplanning, or planning complex events will rob you of the pleasure of grilling and spending time with friends and family. Your guests are there for good food and good company, and in the end if you can provide those two things, you'll all have a great time. Stop worrying so much, it's a cookout for crying out loud!
Halfway through June, the summer grilling season is finally beginning to heat up. Are you ready to take your summer cookouts to the next level?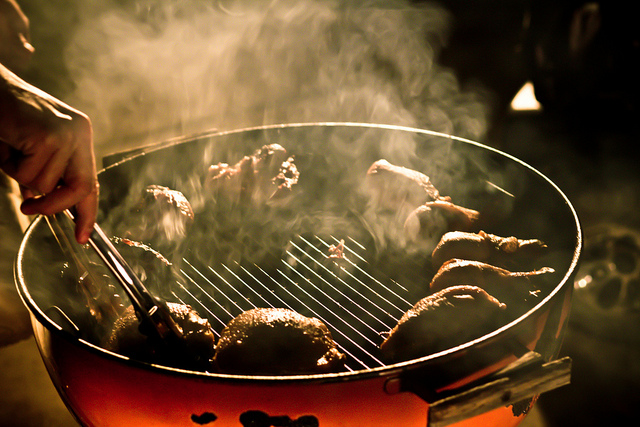 Dry rubs are a combination of herbs, spices, salt, and sugar that will infuse fabulous flavor into your meat and form a delicious crust for anything you care to throw on the fire. Whether you're grilling with steak, fish, pork, or chicken, there are different dry rubs that are best suited for each, sometimes so many it can be hard to choose. Here are the World Spice staff picks for each:
Ribs and Brisket:
We recommend our Memphis Beale St. for ribs and brisket, or anything you want to cook low and slow. In this rub, coriander, celery seeds and mustard seeds are left whole to pop open on the grill for some extra kick and crunchy texture!
Steak and Salmon:
Sherrie created our Sassy Steak Spice for… well steak, primarily, but we've found it delightful on salmon, too. The exotic flavors fit the bill when you're looking to season outside the box. With Alderwood smoked salt, chipotle flakes, Mexican oregano, long pepper, and Vietnamese cinnamon, this smoky/spicy/sweet dry rub is refreshingly different and perfectly balanced. Is Sassy the next culinary sensation? You decide.
Fish and Seafood:
For fish, we've got to hand the prize to our Yucatan Rojo blend. This traditional mix combines annatto seeds, true cinnamon, and hints of citrus and chile with cumin and Mexican oregano for great taste and a rich red color. We like it best on white fish, shrimp or scallops. It can be used as a dry rub, or a combined with vinegar and lime (or orange) juice to create a tasty paste. The piquant flavors settle perfectly into fish tacos!
Pork:
Simple and straightforward, our Smoky BBQ Rub can turn any cut of pork into a smoky southern treat. A perfect way to add a touch of heat to the classic overcast Seattle summer day (regardless of what city you live in).
Chicken:
Our Fin & Feather blend was created with a more delicate hand than some of our more robust rubs. It still boasts plenty of flavor and a paprika base, but we've added a hint of citrus, extra onion and more herby notes from sage and marjoram. It remains our first choice for grilled chicken and has also become a favorite for Thanksgiving turkey on the grill. Try it any time as an addition to your flour mixture when frying chicken. Seriously, try it out.
Did we miss something? Maybe you're feeling adventurous and are grilling with more exotic meats. Ask questions or tell us about your awesome summer grill stories in the comments.
photo credit: Bruce W Martin II via photopin cc