Tasmanian Pepperberry Berries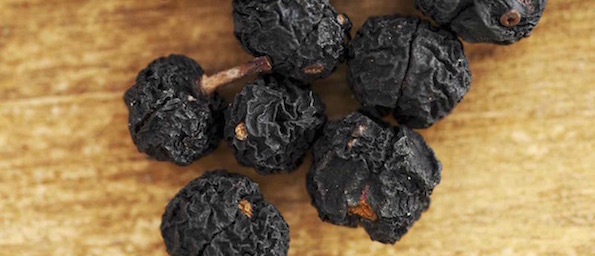 The Tasmanian pepperberry is a rare find, native to Australia and wild harvested in limited quantities. The pepperberry holds a dazzling array of flavors, from floral and camphor notes to a sassy pepper peak. Added bonus? In some infusions the pepperberry will turn your mixture a dreamy pink-purple hue.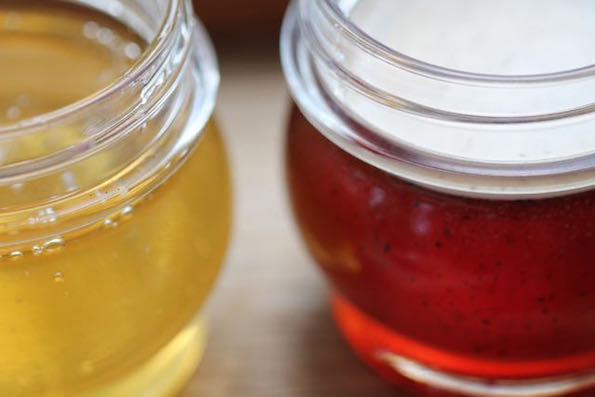 In this recipe, we've created a simple syrup using a pepperberry-infused honey mixed in with fresh berries, orange juice and a hint of liquor to create a heavenly combination perfect for brunch or dessert. Try it on waffles, french toast or pancakes, or better yet… liberally pour it over ice cream, then sit on the front porch and enjoy the lazy summer afternoon.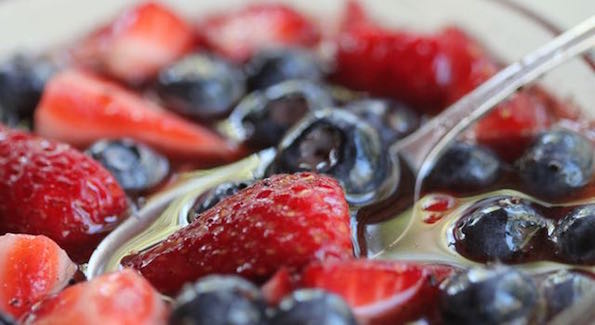 Ingredients
1/3 cup honey
1-1/2 teaspoons ground Tasmanian pepperberry
1/4 cup orange juice
1/2 pint fresh blackberries
1/2 pint fresh raspberries
1/2 pink fresh blueberries
1 pint fresh strawberries, cut into bite-sized pieces
1 teaspoon vodka, rum, tequila or other liquor (optional)
Instructions
Put the honey into a small pan and heat on low until the honey liquefies. Pour into a bowl and add the ground Tasmanian pepperberry, stir well and allow to cool slightly. Add the orange juice and liquor, and stir until combined.
Put the berries into a large bowl. Pour the syrup over the berries and gently toss. It's ok if some of the berries get smooshed.
Let sit at room temperature for about an hour, stirring occasionally. This will help the berries break down and absorb the flavors in the syrup.
Notes
This tastes just as good on pancakes as it does on ice cream, or even just mixed in with Greek yogurt.

© 2021 World Spice Merchants https://www.worldspice.com