GG's Stewed Tomato Casserole
,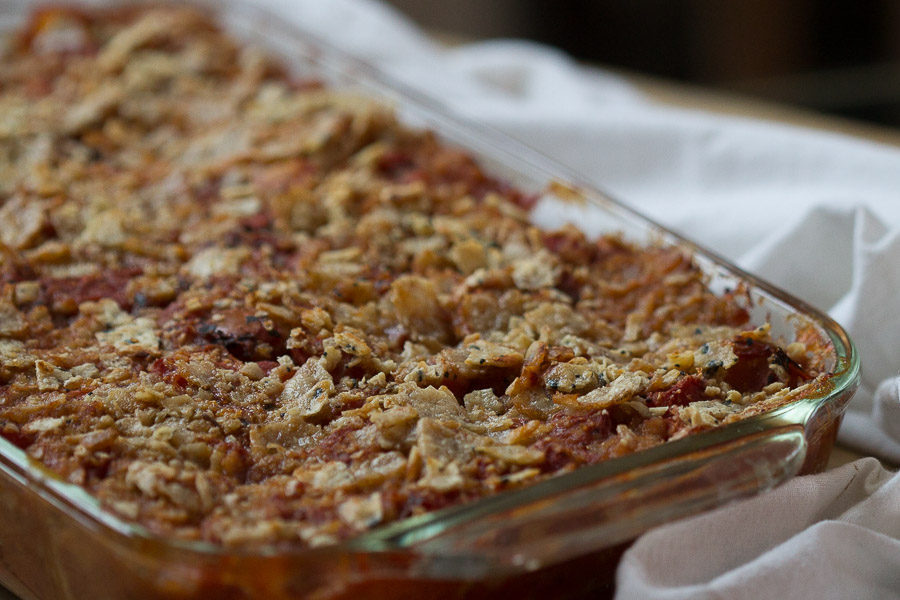 When it comes to a holiday spread, sometimes it's the sides that make the meal. Passed down from Great Grandma, kids and adults alike love this delicious recipe for stewed tomato casserole.The table just wouldn't feel complete without it.
Ingredients
1 (28 ounce) can whole peeled tomatoes, with liquid
1 package saltine crackers
1/4 cup butter + some to grease
1/2 tsp celery salt
Instructions
Grease a 1.5 quart casserole dish with butter.
Tear tomatoes into pieces, and form 1 layer over bottom of dish. Crumble saltines over top til it forms 1 layer. Sprinkle with celery salt, and dot with butter.
Repeat. Layer torn tomato on top of saltines, add another saltine layer, sprinkle with celery salt. Continue until dish full or until out of tomato and saltines.
Drizzle tomato juice from can over top of final layer.
Bake at 350 Fahrenheit for about 45 minutes. Top layer should be just golden, tomatoes soft and dish heated through.
© 2022 World Spice Merchants https://www.worldspice.com
This recipe brought to you by World Spice Family Favorites. Thanks, Aleah!