BBQ Baked Beans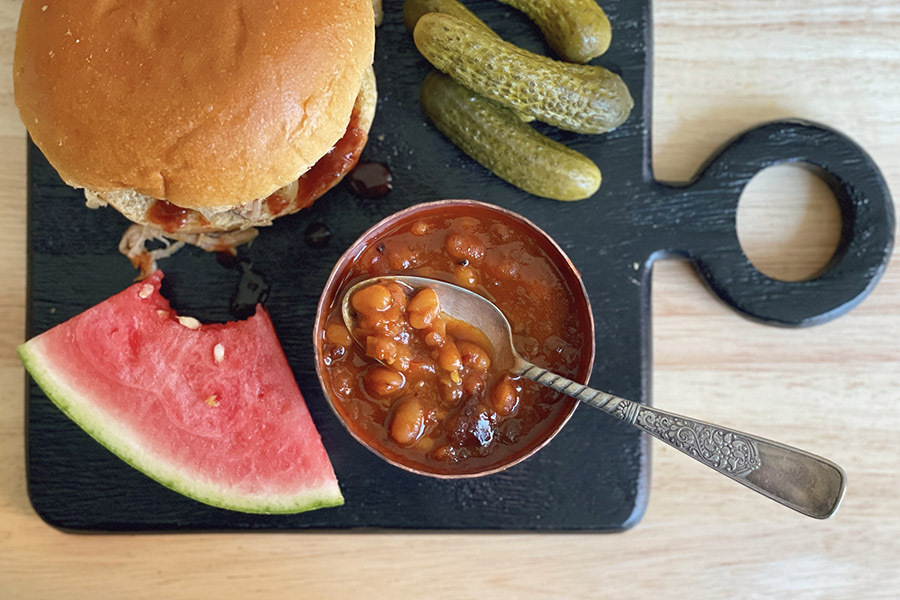 Baked beans are a BBQ's BFF, so treat them right and start with dried beans and a Dutch oven for the best results. The cooking takes a while, but you'll easily have this super hearty side dish with very little hands-on time. The result? Creamy, delicious, smoky flavor. And none of it is fake chemical smoke! Thanks to ChefSteps Sweet and Spicy Kansas Style Rub and a bit of bacon, you don't need it. We cold-smoked this blend ourselves and the results are delicious. Use it to create fantastically flavored ribs, sides and sauces.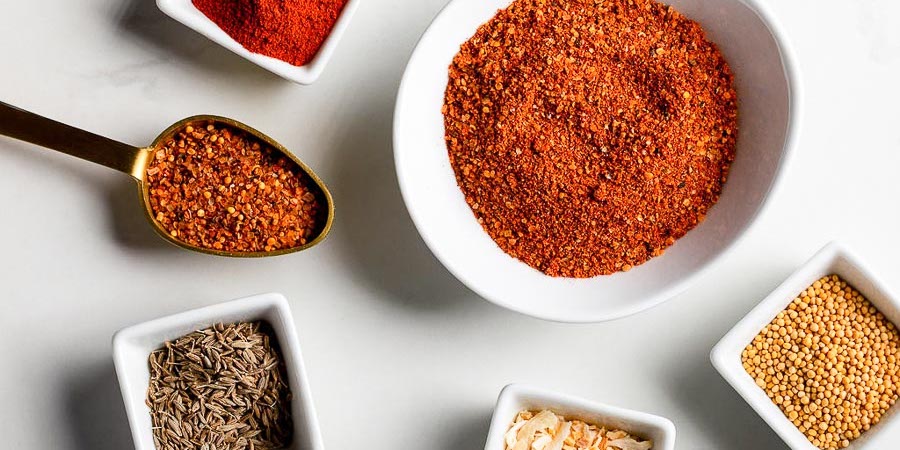 But back to the beans- serve these beauties as a side dish or add chopped meat and make it a main. Enjoy them at your next BBQ or cook some up on a lazy winter Sunday afternoon. Just don't forget the pickles!
Ingredients
6 slices bacon, about 4 ounces
1 cup minced onion
1-1/2 cups minced bell peppers
2 garlic cloves, minced
1/2 cup packed dark brown sugar
1/2 cup molasses
1/2 cup tomato sauce
2 tablespoons yellow mustard
2 tablespoons cider vinegar
4 cups chicken stock
1 cup navy beans, uncooked
3 tablespoons ChefSteps - Kansas City BBQ Rub
Instructions
Preheat the oven to 350°F.
Cut the bacon into 1-inch pieces.
In a Dutch oven or heavy bottom pan, cook the cut bacon until browned and crisp. In the same pan, sauté the onion, bell pepper, and garlic over medium heat until tender and the onion is translucent, about 5 minutes. Stir in the brown sugar, molasses, ketchup, mustard, vinegar until combined. Add the chicken stock and then add the beans. Bring the mixture to a simmer and transfer the pot, uncovered, to the oven. Bake for 1 hour. After an hour has passed, carefully remove the hot pan from the oven, and stir in the spices. Put the lid on the Dutch oven and bake for an additional 1 to 1-1/2 hours or until the beans are tender. Increase the oven temperature to 425°F and return the pan to the oven and finish with 15 minutes of cooking on the higher heat to reduce and thicken the sauce.
© 2023 World Spice Merchants https://www.worldspice.com