Biscayne Chicken Skewers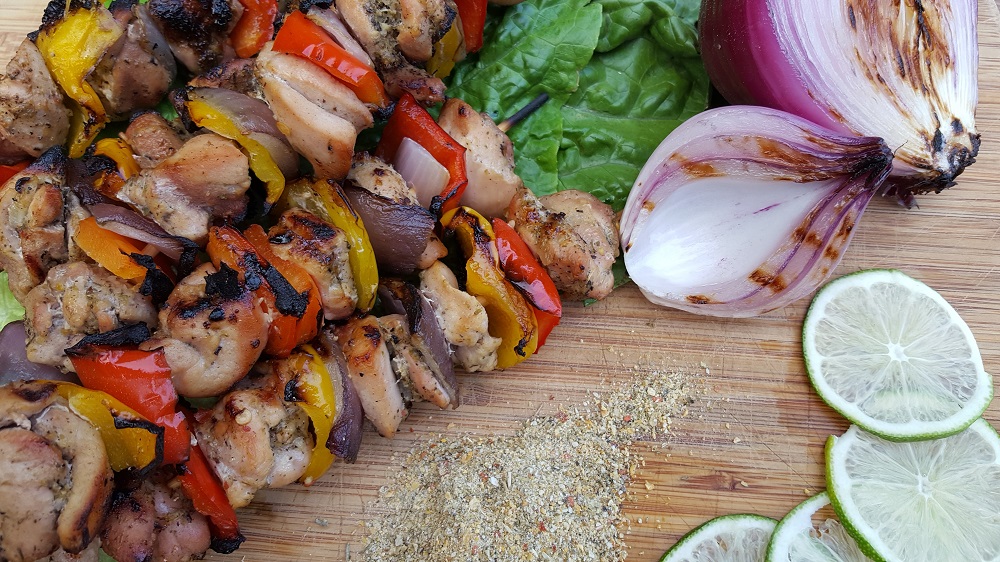 The flavors of the Caribbean are bright and bold, with flavors like citrus, allspice, and a pinch of chile pepper heat. These blends lend themselves well to dishes like Biscayne Chicken Skewers, which complement their sunny nature.
Here, a marinade with light beer and honey allows the flavor of Biscayne Citrus Rub to shine. The sweetness of the marinade mellows the blend's powerful citrus taste. Those who desire can also add a bit of cayenne for some extra heat.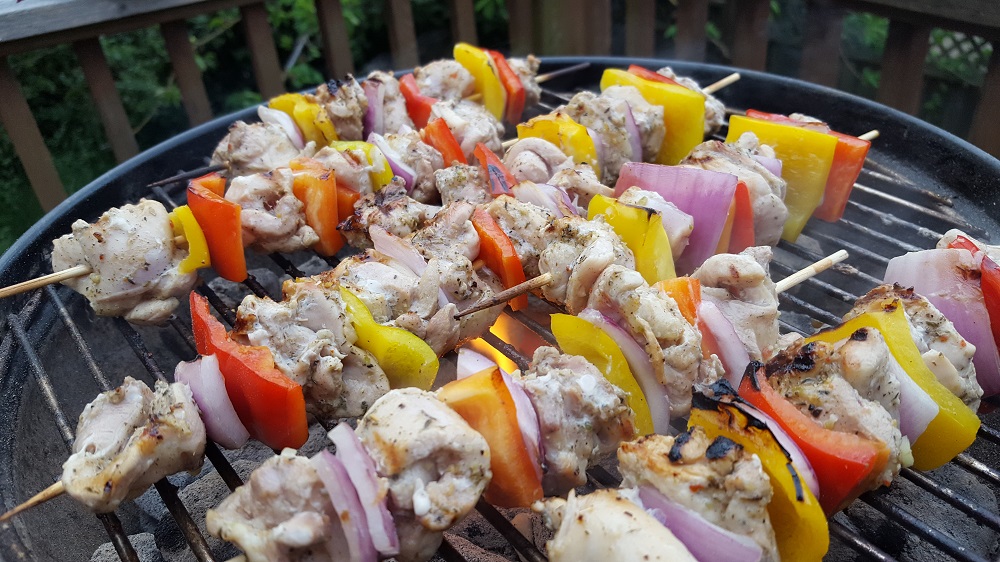 Ingredients
For the Marinade
2 tablespoons ground Biscayne Citrus Rub
12 oz Corona or other light beer
2 tablespoons vegetable oil
1 tablespoon honey
1 shallot, diced
1 teaspoon Indian cayenne, optional
For the Skewers
2 lbs. chicken thighs, cut into 2-inch cubes
3 red or yellow bell peppers, cut into 2-inch pieces
1 red onion, cut into 2-inch pieces
10 (6-inch) bamboo skewers
Instructions
In a large bowl, combine the marinade ingredients and mix well. Add the chicken, stirring gently to coat. Cover with plastic wrap and refrigerate for 2-3 hours.
While the chicken is marinating, soak the skewers in water for at least 30 minutes or until chicken is ready.
Remove the chicken from the marinade, saving the extra liquid for later. Thread the chicken, bell peppers, and onion onto the skewers, alternating between ingredients.
Heat an outdoor grill or indoor grill pan to medium-high heat. Cook the skewers until the chicken is done, about 10 minutes total. Turn the skewers every few minutes to ensure even cooking. Brush with extra marinade as you turn them to add more flavor and keep them moist.
© 2023 World Spice Merchants https://www.worldspice.com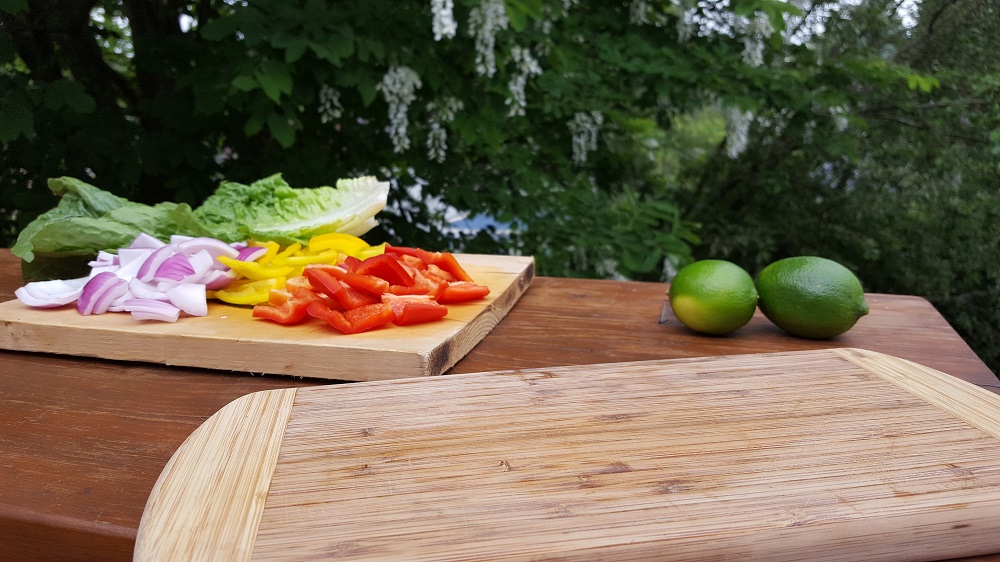 Looking for more grill fare? Check out our entire selection of grill recipes!