Svaneti Seasoned Salt Kale Chips
I adore kale. The moment I discovered this particular leafy green it immediately beat out broccoli and chard at the top of my favorite vegetable list. Luckily for me it is available practically year-round here in the northwest, and right now there are some exceptionally beautiful bunches showing up in the Farmer's Markets and grocery stores.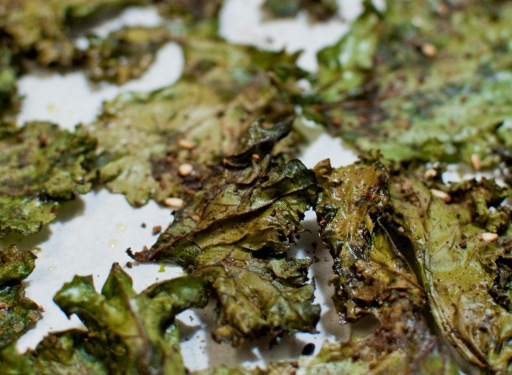 My favorite way to prepare kale is to bake it into chips with a little bit of salt to bring out its natural savory flavor. Whether you are new to kale chips or they are an old favorite, you'll love mixing it up with some seasoning salt.  Along with our Svaneti Salt, my favorites are Celery Seasoned Salt and Osaka Seasoned Salt.
Ingredients
1 bunch kale - washed, ribs removed, and cut into bite sized pieces
1 teaspoon Svaneti Seasoned Salt
Extra virgin olive oil
Instructions
Heat oven to 375 °F.
In a bowl, toss kale with just enough olive oil to lightly coat each piece.
Spread the kale pieces in a single layer, touching but not overlapping, on a baking tray (parchment paper or aluminum foil on your baking tray makes for an easier clean-up).
Sprinkle Svaneti Seasoned Salt lightly over the kale.
Bake for ~15 minutes until crisp but not browned. Remove from oven and cool on wire rack.
Notes
Leftovers they will keep for a day or two in an airtight bag.

© 2022 World Spice Merchants https://www.worldspice.com