Grilled Svaneti Bread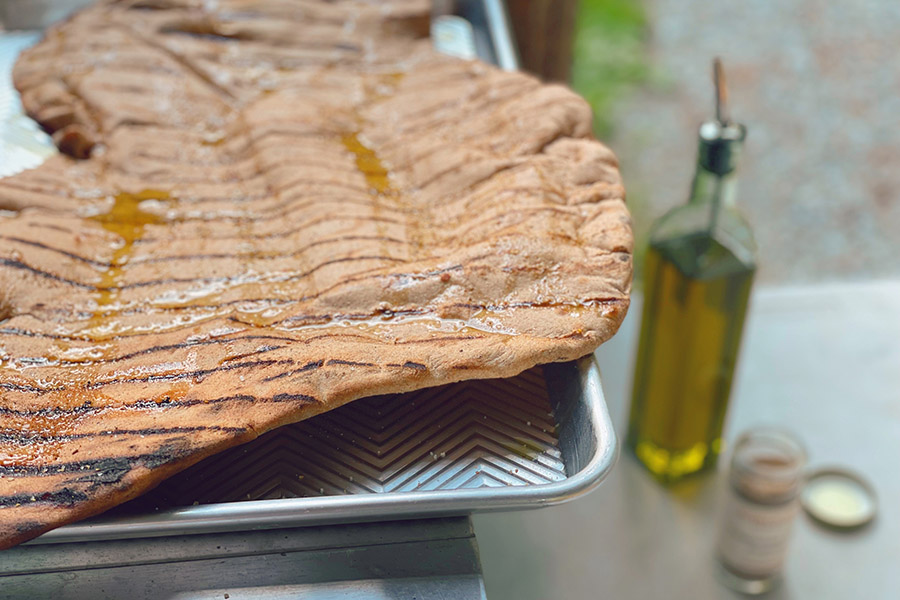 Making flatbread can be intimidating, but don't let that hold you back! This recipe shows that it can be easy, quick, and absolutely delectable. This grilled bread is rustic and fun to tear apart. We used whole wheat flour to give it a fantastic chew and nutty flavor. Don't fret over getting things uniform because the fun shapes are encouraged when rolling it thin. Instant yeast does its magic quickly and makes this bread recipe forgiving. Now, get your grill HOT! The bread grills up in less than a minute with beautiful charred bubbles and gorgeous grill lines. After grilling, give it a liberal drizzle of olive oil and a sprinkling of our Svaneti seasoned Salt. This salt has the pow of caraway, fenugreek, garlic, and coriander. Pair this bread with a yogurt dipping sauce or with grilled vegetables and it'll bring your meal together.
Ingredients
2 teaspoons salt
1 teaspoon sugar
1 tablespoon instant yeast
1 cup warm water
3 cups whole grain flour
Extra virgin olive oil as needed
2 tablespoons Svaneti Seasoned Salt, optional
Instructions
Whisk together the salt, sugar, yeast and 1 cup warm water in a large bowl. Let the mixture sit until it begins to froth (about 5 minutes), then add the flour and mix until well combined. If the dough is very dry, add more warm water — a tablespoon at a time to moisten it. Cover and let rise somewhere warm for about an hour.
Meanwhile, prepare a grill; the heat should be high and the rack about 4 inches from the flame. When the dough has doubled in size, transfer it to a floured surface and knead until soft, about 5 minutes.
Cut the dough into equally sized pieces and roll each one out until it's about 6-8 inches in diameter; don't worry about making these perfect, what's important is that they're even in thickness.
Brush one side of the breads with olive oil and put as many on the grill, oiled side down. While the first side cooks, brush the side facing you with more oil; when the breads begin to brown and puff up, flip them. When the second side is golden brown, remove from the grill and sprinkle with the Svaneti Seasoned Salt. Serve immediately.
© 2023 World Spice Merchants https://www.worldspice.com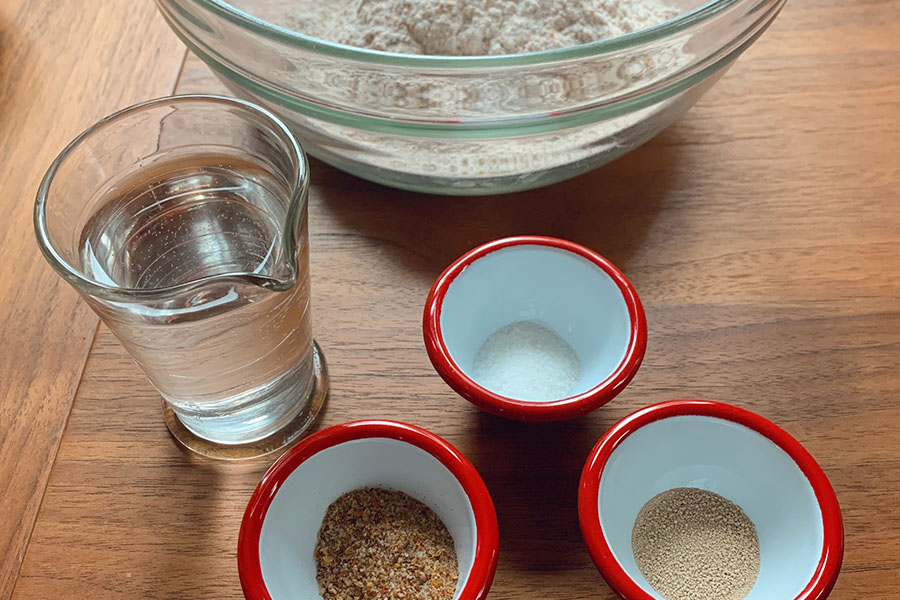 Serve with a dip or spread of your choice. Tzatziki Sauce with Dill Pollen and Aleppo Pepper Muhammara are two excellent choices to enjoy your grilled svaneti bread with!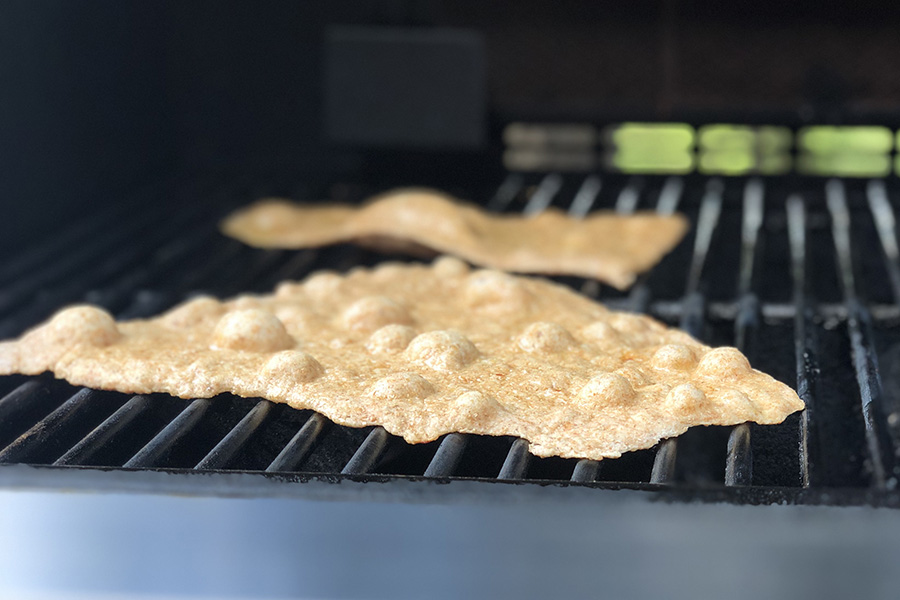 Check out the Global Grill: Seasoning Salts set which includes the fantastic Svaneti Seasoned Salt, Voodoo blend, and Provencal Salt. Three versatile seasonings that we adore on just about everything!