Magnolia Oolong Vodka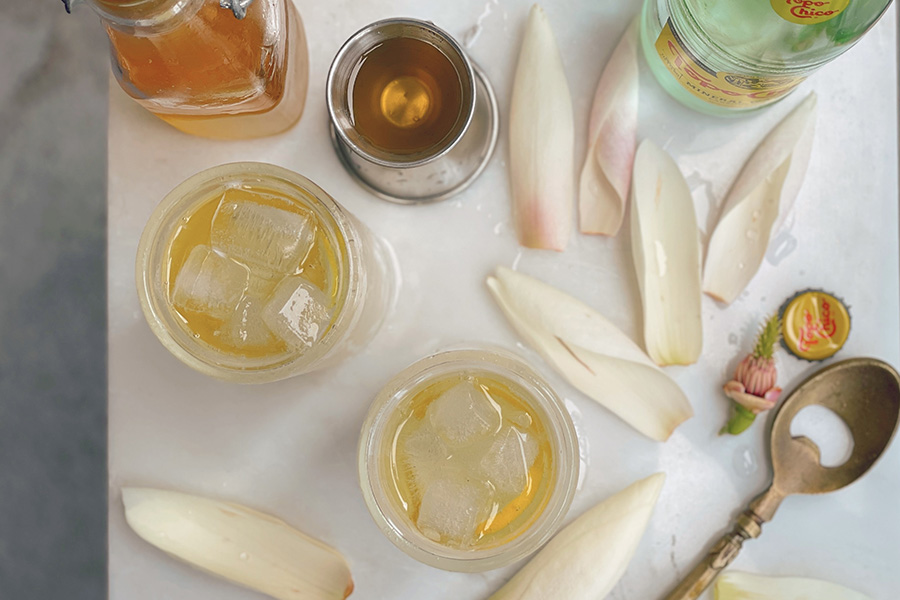 With my first whiff of Magnolia Oolong, I knew it was destined to be on my bar cart. Its fragrance is the essence of spring, supported by the underlying familiar smell of vegetal green tea. At first, the bartender in me wanted to pull out all the stops and make a fancy cocktail with lots of components. But after infusing this tea into vodka, it was clear nothing more was needed. Some things are best kept simple. Vodka soda with lemon is refreshing and doesn't disappoint so it was the perfect choice, and when you make it with this infused spirit the glass will over promise and deliver refreshment with little effort. Like most boozy infusions there is a wait time. For 2 weeks I tapped my toes and occasionally shook the elixir -in-progress on my counter. The rolled oolong leaves unfurled beautifully!  This Magnolia Vodka is a great gift for the flower lover in your life or nice to raise a glass for any celebration. Cheers!
Ingredients
Magnolia Oolong Vodka
1 tablespoon sugar
3 tablespoons Magnolia Oolong
5 tablespoons water
1 1/2 cups vodka
Magnolia Vodka Soda
4 ounces Topo- Chico or soda water
1 1/2 ounces Magnolia Oolong Vodka
lemons, sliced
ice
Instructions
Magnolia Oolong Vodka
In a glass jar with an air tight lid, add the sugar, Magnolia Oolong, and 5 tablespoons of hot water, below boiling 160°-170°. Give everything a stir and steep for 3 minutes. After 3 minutes add the vodka and give everything a shake. This mixture can sit out at room temperature. Leave the tea leaves it in the vodka 1-2 weeks. Strain through a fine mesh strainer before enjoying. Discard the tea leaves.
Magnolia Vodka Soda
In a tall Collins glass add ice, soda water and Magnolia Oolong Vodka. Give it one quick stir and garnish with a lemon wedge.
© 2023 World Spice Merchants https://www.worldspice.com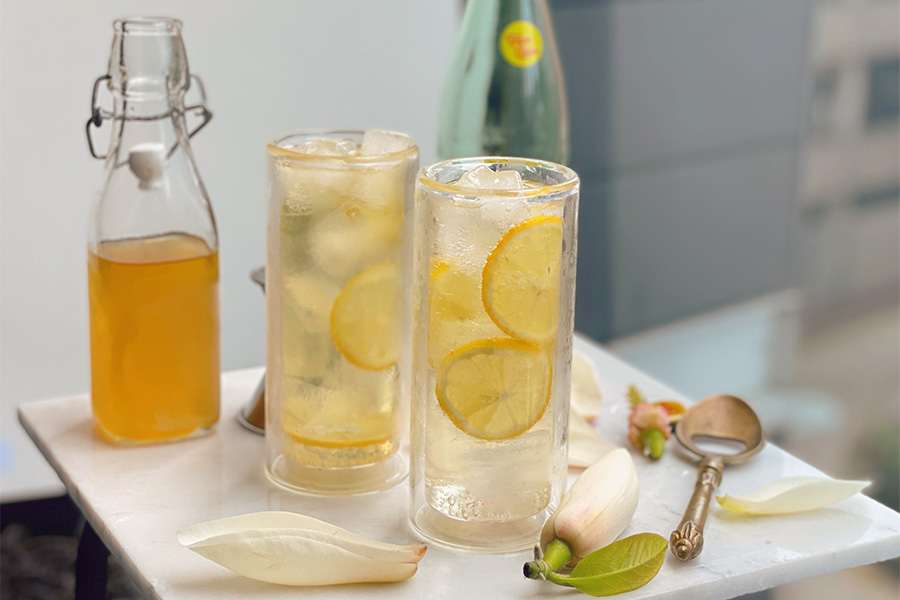 Two other teas that would be wonderful to use with this method would be Jasmine Pearl or Earl Grey. The headiness of Jasmine Pearl will make a light, refreshing beverage, while the bergamot and floral notes in Earl Grey will make a satisfying and aromatic one.