The Perfect Cup: Herbal Tea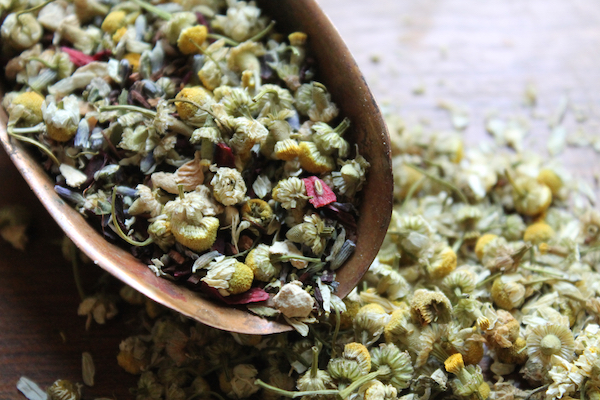 If you're looking for a tea that isn't tea, go herbal! All true tea comes from the same plant, Camellia sinensis, whereas herbal tisanes, also called herbal teas, are made from all manner of herbs and even spices. From peppermint and chamomile to ginger and cardamom- herbal tisanes offer a caffeine free alternative to black, oolong or green teas.
Whether you are health conscious or just looking for a broader range of flavor, herbal tisanes offer up a satisfying brew. Here are a few options from the World Spice selection.
Emerald Mist is a classic mint tea with licorice and ginger providing a sweet spicy body, perfect for warming up on a cold fall day. Floral Sonnets combines chamomile and other floral flavors with just a hint of spice to adding depth to this relaxing brew, and Copper Lemon combines hibiscus and lemongrass for a vibrant, zingy taste which can be enjoyed either hot or iced.
How to brew the perfect cup:
Use Loose Herbal Tea: Loose herbal teas are the best choice, and since they do not come in tea bags must be strained before drinking. Premium herbs are always reserved for loose tea, and the inferior relegated to the chopping block for bagged tea. You always get the best flavor with loose herbal tea because the water is able to circulate freely, bringing more flavor into your cup. Teapots, infusing mugs and simple strainers are all readily available to make brewing nearly as convenient as bags. This simple strainer is our favorite because it fits in a cup or pot and is easy to clean.
How Much Herbal Tea: The amount of herbal tea you use controls the intensity of flavor in your cup. We recommend beginning with one heaping teaspoon for every six ounces of water. If you prefer a cup that is stronger or more mild, you can adjust the quantity to your liking.
Water Temperature: Always use boiling water to steep herbal tisanes. If your water is below boiling, you won't get the full flavor in your brew.
Steeping Time: Herbal tisanes are very forgiving, making them easy to brew. We recommend a four to seven minute steep. Since they have such vibrant flavors and lack the tannins that can make a bitter brew, herbal tisanes can be brewed longer without worry.
Milk and Sugar: If you have a sweet tooth. add your preferred sweetener to taste. The vibrant flavors of herbal tisanes pair well with sugar or honey, but easily stand alone. We do not recommend adding milk to herbal brews.
Caffeine Content: If you're looking to cut caffeine from your cup, you've come to the right place. All of our herbal tisanes are completely caffeine free. Elsewhere, watch out for yerba mate tea, which contains caffeine, as well as herbal blends with black or green tea added in.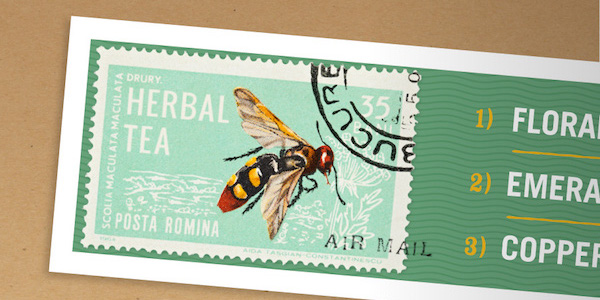 Herbal tisanes make a great gift and all three of the teas mentioned above are featured in our Herbal Tea Collection. You can discover more about black, green, and oolong tea, or about chai, in our other posts. If you have any questions, please feel free to let us know in the comments.