World Spice Cookbook Club launches with Balaboosta
Join the World Spice Cookbook Club and enjoy all the great features of a regular book club, along with fabulous food and friendly competition! Each month, members will explore the featured cookbook in their own kitchen, and then cook their favorite dish for our monthly "Meet & Eat" at World Spice. Club members will share recipe tips, delicious food, camaraderie and conversation along with a little light-hearted competition for the best recipe.
Membership is free and includes:
20% discount on each featured text
Delicious food and discussion
Entry in a monthly drawing to win next month's cookbook.
The club will meet the first Wednesday evening of each month, beginning March 5th from 6:30-8:00 pm. To join, stop by the retail store or contact Holly at [email protected].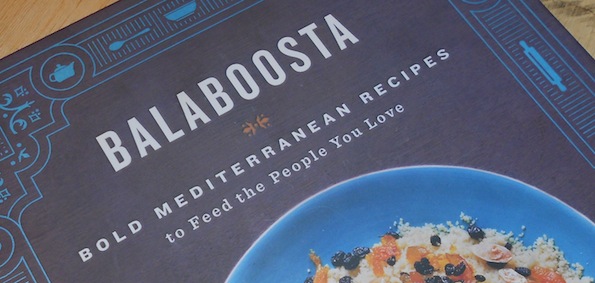 Praise for Balaboosta
Balaboosta has been a World Spice favorite since it landed on our shelves, and clearly the critics agree. Subtitled "Bold Mediterranean Recipes to feed the People You Love", Balaboosta does make you want to feed people, and that's why it's our first pick for the World Spice Cookbook Club beginning in March. Including both traditional dishes, like Shakshuka, Bourekas and Falafel and more modern takes on traditional food, such as Lamb Chops with Persian Lime Sauce, Balaboosta will delight both novice and seasoned home cooks of  Eastern Mediterranean Cuisine. Einat Admony, the author, has three busy restaurants in NYC that showcase Eastern Mediterranean food. Originally from Israel, but also with Yemenite and Persian heritage, Admony's food reflects all of those culinary influences.
"A gorgeously cookable take on the kind of simple, sophisticated, intensely flavorful food I find myself always wanting to eat."
—Saveur.com
 "This is going to be a bold claim, but we found the Harry Potter of cookbooks. . . . It's called Balaboosta, and its Israeli-inspired recipes are universal crowd-pleasers. What's even better: They're almost all YA-level easy."
—DailyCandy
 "If you're looking for the Jewish-American dishes you grew up with or favorite Mediterranean dishes, you'll find many of them here. If you want something easy to put on the tonight's table or to serve at an upcoming dinner party, those kinds of recipes are here too. And if you've been to one of Einat Admony's restaurants and are hoping to see some favorites that you can make at home, yes, there's a whole chapter for you to plunder. There is something in Balaboosta for everyone."
—The Kitchn
To learn more about the food, and the author, check out this feature in the New York Times.