Chocolate Conchas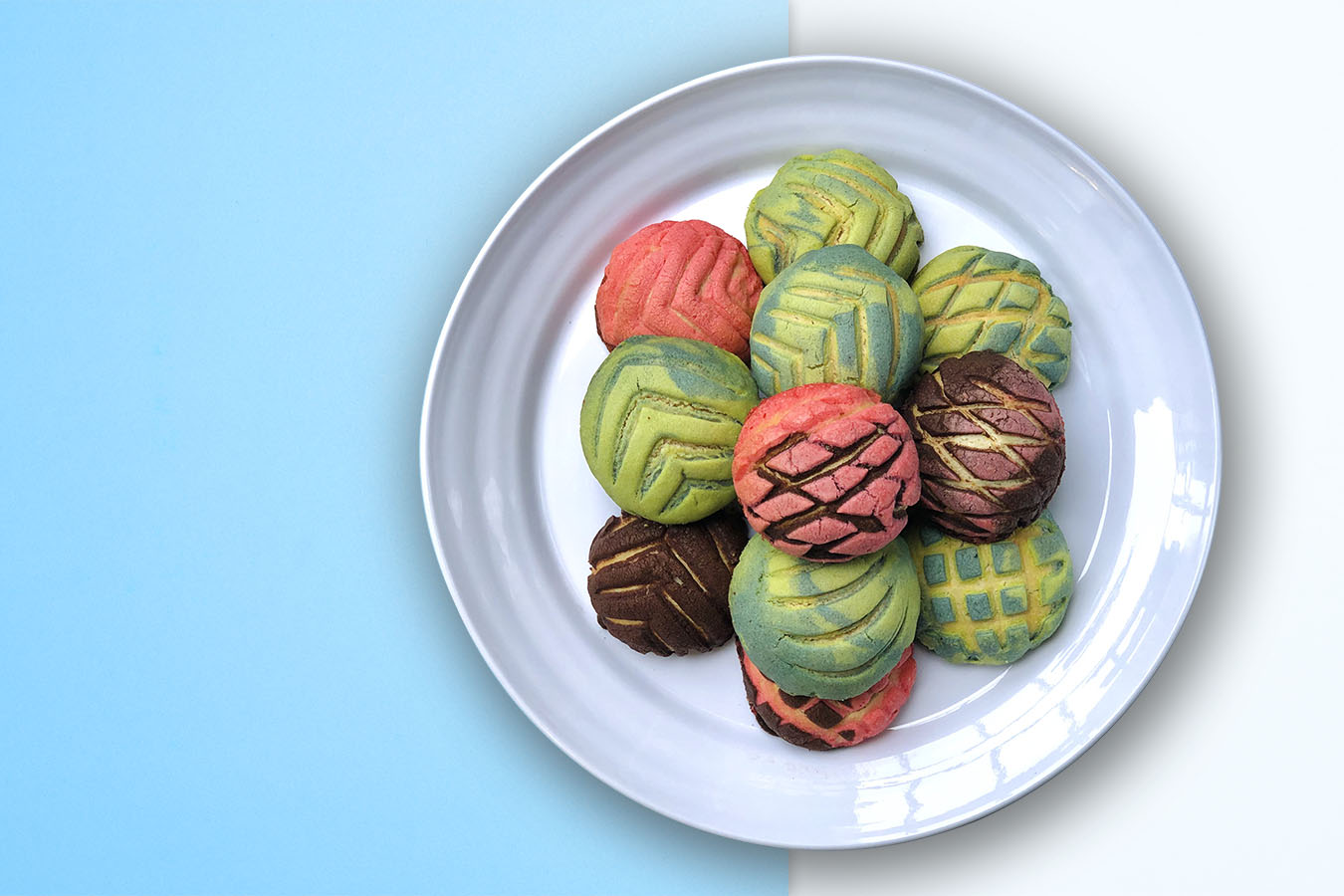 Conchas hold a special place in my heart. Growing up blocks away from a Mexican bakery, I always looked forward to heading over and picking out a rainbow of sweet breads every Sunday. Conchas get their name, which translates to seashell, from the patterns stamped on the sugary crust. The sugar topping is can be flavored in many different ways, and is often dyed in vibrant colors. These pastries are a labor of love, but are totally worth making fresh.
The possibilities for conchas are infinite! In this recipe, we made chocolate conchas, my childhood favorite, using rich and smooth Valrhona cocoa powder. These delicious little pastries are typically dunked in milk, coffee or hot chocolate. For a breakfast treat, try spreading them with sour cream, or use day-old conchas to make great French toast and bread pudding.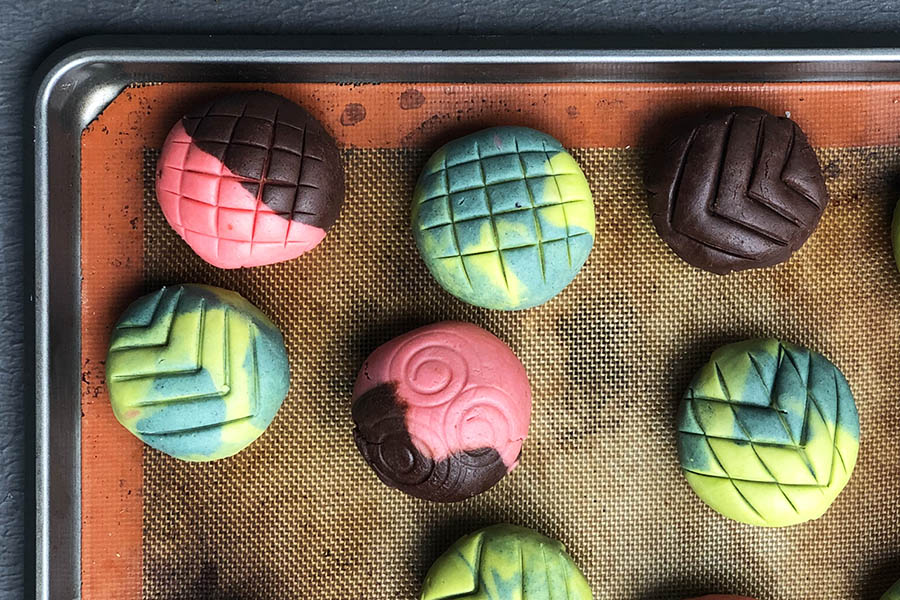 Ingredients
Dough:
1-1/2 cups warm milk
1 egg
Zest of 1 orange
1 teaspoon vanilla extract
3-1/2 cups all-purpose flour
1/3 cup white sugar
1 teaspoon Kosher salt
1 teaspoon instant dry yeast
5 tablespoons butter, softened
Concha Shell:
Instructions
Dough:
In a stand mixer, mix the warm milk, egg, orange zest and vanilla.
In a medium-sized bowl, mix the flour, sugar, salt and yeast.
With the dough hook on, slowly add the dry ingredients and mix until dough is formed.
Next add the softened butter a tablespoon at a time, mixing after each addition. Make sure to clean the sides of the bowl with a spatula. Mix the dough for 15 minutes on medium. The dough should be springy, smooth and elastic.
Add the dough to a greased bowl and cover. Leave out at room temperature for 1 hour and refrigerate overnight.
The next day:
Preheat the oven to 350 degrees. Roll the dough into 12 balls that are the same size and cover with a towel so that they don't dry out.
Meanwhile mix the powdered sugar and butter in the stand mixer with the paddle attachment. Add the cocoa powder and flour. Mix until the dough comes together.
Divide the dough into 12 even balls.
To add the topping, roll the chocolate topping dough onto parchment paper to form a circle shape, to about 1/8 of an inch thick. You want the circle to cover 75% of the concha roll dough.
Gently lay the shell on the dough ball and form the crust to maintain the round shape.
After all the conchas are covered and formed, using the back of a knife gently cut a cross hatch pattern on the crust. Feel free to use a concha stencil, if you have one.
Lay the conchas on a sheet tray with parchment, at least two inches apart. Cover the conchas and let them proof for 40-50 minutes at room temperature - they will grow about a quarter in size.
Uncover and bake them for 20 minutes.
Let them cool for 15 minutes before enjoying. Store in an airtight container. Best day of.
Notes
For other flavor combinations or designs split the dough and do half chocolate, half vanilla. Add vanilla bean to the other half of dough and a few drops of your choice of food coloring. 
© 2023 World Spice Merchants https://www.worldspice.com