Earl Grey Marshmallows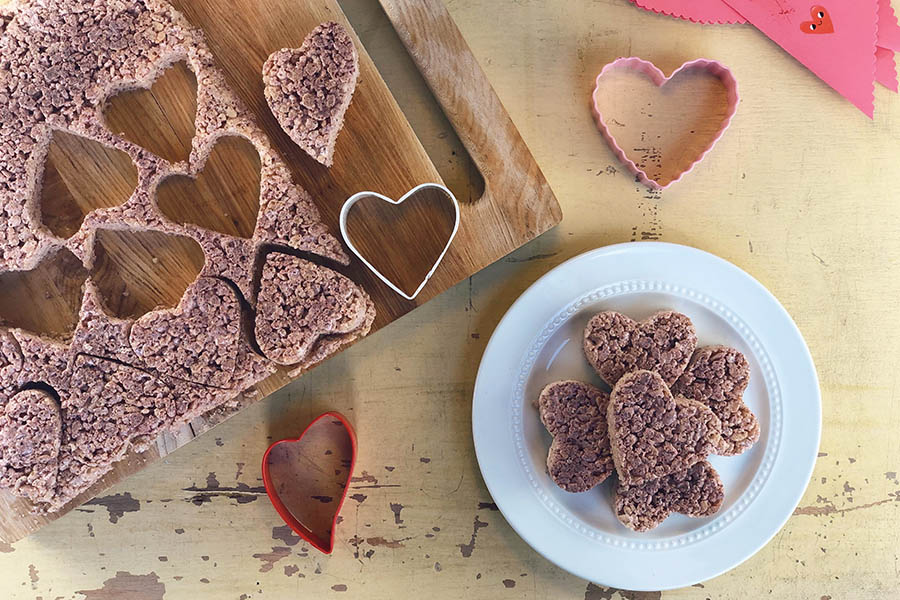 Making marshmallows is a fun kitchen project for young and old. The gelatin transforms in the mixer from a liquid to a big gooey cloud, and then you get to shmear out the whole mess in a cloud of powdered sugar. What's not to love! And some versions come together to be twice as nice like this elegant one flavored with Earl Grey Tea. This bestselling tea is beloved for its malty rich black tea base scented with bergamot. Infuse that into home made marshmallows for a special treat for any occasion. Use them in a London Fog Latte or Rice Krispie Treat. You can also keep it simple and pop one on your hot cocoa or in s'mores- or eat them right out of the tray! Home made marshmallows also make a thoughtful gift.
Ingredients
3 packages unflavored gelatin, about 2.5 tablespoons total
1/2 cup COLD water
1-1/2 cups granulated sugar
1 cup light corn syrup
1/4 teaspoon kosher salt
1/2 cup room temperature water
1 tablespoon pure vanilla extract
1/2 cup powdered sugar, for dusting
1/2 cup corn starch, for dusting
3 tablespoons Earl Grey Tea, finely ground
Instructions
For the Marshmallows:
Combine the gelatin and 1/2 cup of cold water in the bowl of an electric mixer fitted with the whisk attachment. Allow to sit while you make the syrup.
Meanwhile, combine the sugar, corn syrup, salt, and 1/2 cup water in a small saucepan and cook over medium heat until the sugar dissolves. Raise the heat to high and cook until the syrup reaches 240 degrees on a candy thermometer, then remove from heat.
Star with the mixer on low speed, and slowly pour the hot sugar syrup into the dissolved gelatin. Increase the mixer speed to high and whip until mixture is very thick and stiff peaks form, about 15 minutes. Mix in the vanilla and ground Earl Grey.
In a small bowl, combine the powdered sugar and cornstarch.
With a sieve, generously dust an 8- by 12-inch baking dish with the powdered sugar/cornstarch mixture. Pour the marshmallow mixture into the pan, smoothing the top with a greased rubber spatula. Dust the top with the remaining powdered sugar/cornstarch mixture. Allow to stand in the fridge uncovered overnight until the marshmallows are dry to the touch.
Turn the marshmallows onto a board and cut them into desired shapes. Dust again with more of the powdered sugar/cornstarch mixture. and enjoy!
Store in an airtight container and refrigerate for up to two weeks.
© 2021 World Spice Merchants https://www.worldspice.com