Heavenly Banana Pudding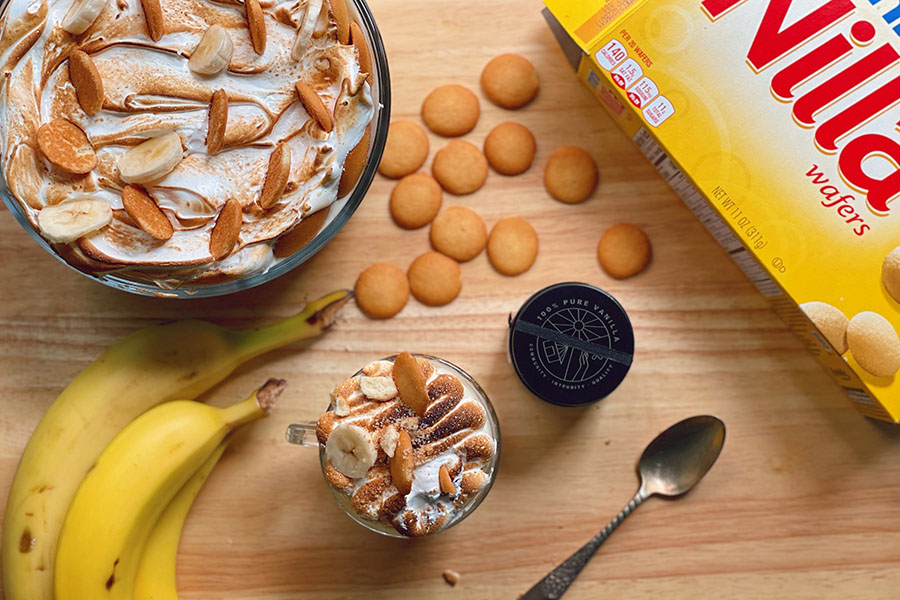 Popularized by Nabisco in 1927, this classic dessert remains a nostalgic favorite after nearly 100 years. Every family has a version. Our latest is light as angels wings with home made vanilla meringue, amped up with easily spoonable Heilala Vanilla Paste. This is a great summer dessert as it requires no baking and you can make it a day ahead for your next backyard BBQ.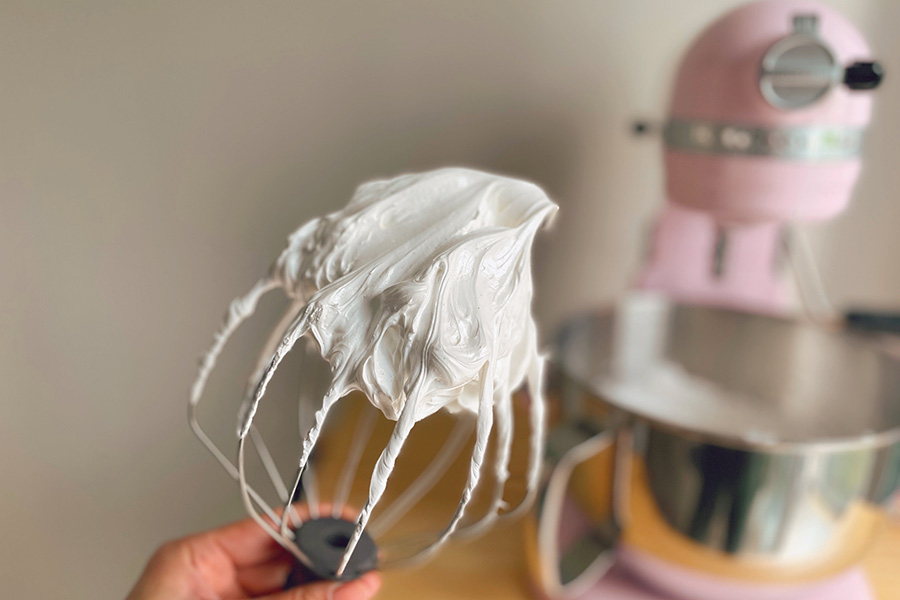 This beautiful dessert looks impressive but the payers are pretty foolproof, and you can make it in a casserole dish for a crowd or in individual cups for custom portions. Torch the top and it comes out with a caramelized s'mores-like flavor!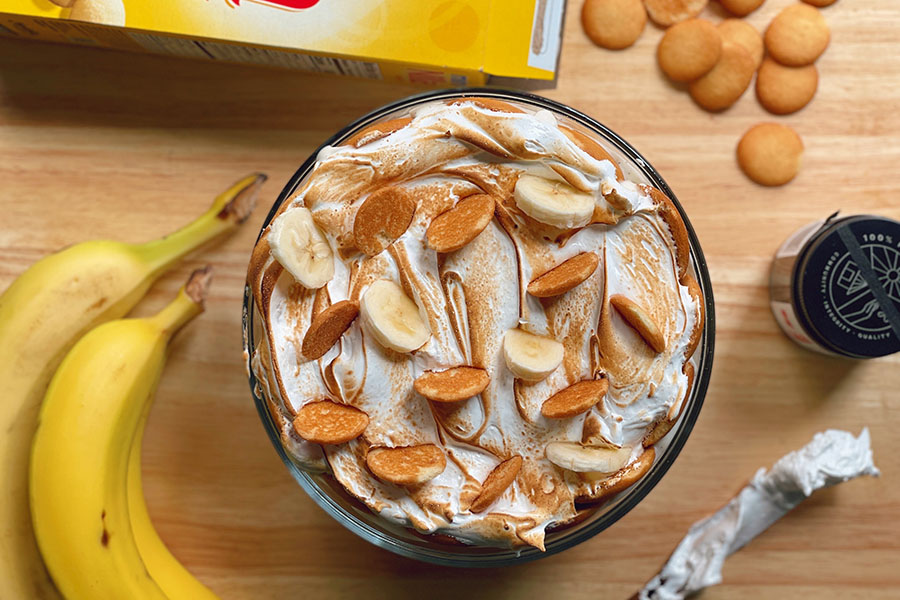 Ingredients
For the Vanilla Marshmallow Meringue
For the Pudding
1-1/2 cups whole milk
1 cup heavy cream
4 large egg whites
1 cup sugar
1/4 cup cornstarch
1/2 teaspoon Diamond crystal kosher salt
1 teaspoon Heilala vanilla bean paste
1 ounce bourbon
2 tablespoons unsalted butter
2 bananas, ripe with a couple of freckles, peeled and chopped into small pieces
For the Whipped Cream
1 cup heavy whipping cream
To Assemble Banana Pudding
1 banana, ripe with a couple of freckles, peeled and sliced for decorating the pudding
1 lb box Nilla Wafers - some whole, some crumbled
Instructions
For the Vanilla Marshmallow Meringue
Fill a 3-quart pot with 2 inches of water and bring to a boil. In a medium-sized bowl wider than the 3-quart pot, add the egg whites, sugar, salt and vanilla bean paste. Be sure to have a candy thermometer handy, as you will need it for the next step. Bring the water down to a medium heat and place the bowl over the pot. Whisk the mixture constantly until it reaches 175 degrees on the candy thermometer. This will take about 10 - 12 minutes. Transfer the meringue to a stand mixture and whip the meringue on high for 5 minutes. Use immediately or store in the refrigerator for up to a week.
It's critical that the egg whites don't contain any egg yolk. The fat in the yolks will prevent the meringue from aerating and getting fluffy.
For the Pudding
In a medium saucepan, combine the whole milk and heavy cream, then add the egg whites, sugar, cornstarch and salt. Whisk until everything comes together and turn the heat on medium. Whisk continuously for about 6-8 minutes or until the mixture reaches pudding consistency. The moment it has thickened, add the vanilla bean paste, bourbon and butter. Transfer the pudding to a bowl. Lay a sheet of plastic wrap directly onto the surface of the pudding to prevent a skin forming on the top and refrigerate until cold, about 2 hours.
Whipped Cream
Using a whisk in a large bowl, whip cream until stiff peaks are just about to form. Make sure not to over-beat, or the cream will get lumpy and butter-like. Set whipped cream aside.
To Assemble Banana Pudding
In a large bowl, add the chilled pudding and chopped bananas. Stir to combine, then gently fold in the whipped cream. Use a spatula, being careful to not over mix and deflate the mousse-like mixture.
In a large bowl or casserole dish, lay the Nilla wafers like tile along the bottom of the bowl. Add about 1/4 of the pudding mixture and spread it to create an even layer. Sprinkle crumbled Nilla wafers and additional sliced banana. Add another layer of the pudding mixture and continue the layering until the dish is 3/4 full. As the final layer, spread the marshmallow meringue over the pudding with a spatula, and broil until the meringue is lightly browned, about 3 minutes. For a no-oven method, use a blow torch or brulée torch, which quickly and easily browns the meringue nicely. Use any leftover sliced banana as décor, along with additional Nilla wafers.
Notes
- Add peanut butter, mini chocolate chips, chocolate-hazelnut spread or sliced strawberries to make the recipe your own.
© 2023 World Spice Merchants https://www.worldspice.com