Heavenly Hawaij Mushroom Soup
This Heavenly Hawaij Soup is the perfect starter for a long holiday feast. Combining aromatic spices, earthy mushrooms and velvety cream, it is as decadent as holiday fare should be. Cardamom, turmeric and saffron are the essential spice elements of the Yemenese blend Hawaij, and they play wonderfully in this exotic mushroom soup. Serve as elegant soup shots to start a meal or by the bowl as a first course. It's a leftover that will have you sneaking back to the kitchen at four am!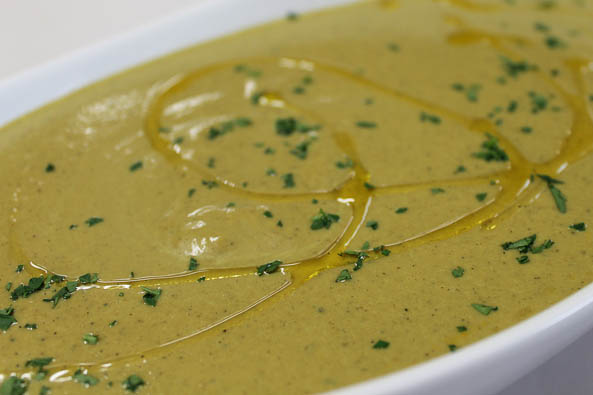 Ingredients
3 tablespoons butter
5 large garlic cloves, chopped
1 small sweet onion, chopped
2 tablespoons flour
1 tablespoon Cascade Mushroom Mix
2 pounds chopped crimini mushrooms
4 cups vegetable or chicken stock
1 cup white wine
2 tablespoons ground Hawaij
1-1/2 cups heavy cream
1/2 lemon, juiced
Salt to taste
Instructions
In a Dutch oven, melt the butter on medium heat. Saute the garlic and onions until slightly wilted. Sprinkle on the flour and Cascade Mushroom Mix, and stir to coat the onions. it will be very thick.
Add in the crimini mushrooms, stock, wine and Hawaij. Mix well. Bring to a boil, then turn down the heat to medium low, and let simmer for about 20 minutes.
Working in batches, puree the soup in a blender or food processor until smooth. Once the soup is pureed, return it to the pot and add the heavy cream.
Simmer for about 10 minutes. Add the lemon juice and salt to taste.
If you feel the soup is too thick, add more stock. If you feel it needs to be thicker, continue to reduce it on low until it's at the consistency you prefer.
Serve with a drizzle of extra virgin olive oil and chopped parsley for garnish.
© 2022 World Spice Merchants https://www.worldspice.com
Play with your Soup!
Crimini aren't the only mushrooms in town, add a layer of flavor with portabello, chaneterelle, lobster or morel mushrooms.
Go Mediterranean! Try this soup with Herbes de Provence and a sprinkle of Truffle Salt