Madras Butterscotchies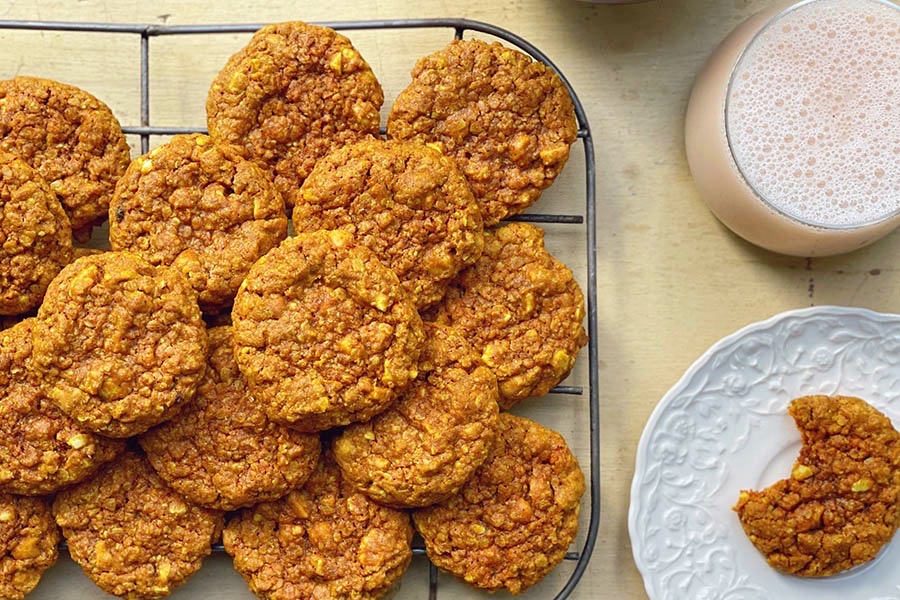 Butterscotch fan?! Buttery and golden these cookies are a blast of flavor and not too sweet. Spiced with our most popular yellow curry, Madras South Indian Curry is full of classic baking spices like cardamom, ginger and cinnamon. They get their golden yellow color from turmeric. One of the best parts of this nostalgic cookie is the chew from oatmeal and crunch from cashews. This batch is a perfect example of how spices can be used in everyday cooking. You'll fall back on these for any cookie exchange or as a holiday treat.
Ingredients
1 cup unsalted butter, room temperature
1 teaspoon kosher salt
1 teaspoon baking soda
1 1/2 cups dark brown sugar, packed
1 tablespoon Madras South Indian Curry
2 teaspoons vanilla extract
2 large eggs
1 cup all-purpose Flour
3 cups quick-cooking oats
1 cup chopped cashews
2 cups butterscotch chips
Instructions
Preheat the oven to 350°F.
Beat together the butter, salt, baking soda, brown sugar, Madras curry powder and vanilla.
Beat in the eggs, then the flour.
Add the oats, cashews, and butterscotch chips, and mix well.
Scoop 2 tablespoons of dough onto a pan sprayed cookie sheet, keeping the cookies at least 2 inches apart. Gently push down on the cookie dough ball until it is slightly flat. This will help them bake evenly. Bake for 8-10 minutes or until the cookies are a very light golden brown around the edges.
Remove them from the oven, and cool on a rack.
© 2023 World Spice Merchants https://www.worldspice.com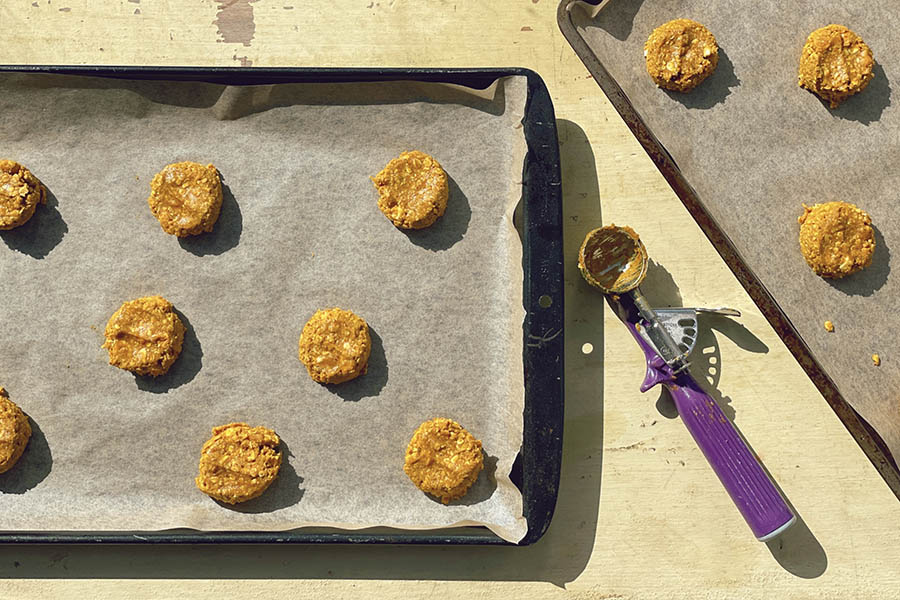 What is butterscotch anyway? It's caramelized brown sugar with the addition of butter or cream. Thankfully finding the chips in most grocery stores is easy. Since the flavor is sugar based, balancing it out with spice is its perfect companion. Other spices that are great in this recipe are Advieh, a Persian blend with a warm foundation from roses, cinnamon and cardamom. The result is a little less bold then the Madras Curry above but has all the flavors expected in an oatmeal cookie. If you're making these around the holidays our Gingerbread Spice is a no brainer. These cookies will mix up the routine from the traditional wafer. The oatmeal and creamy cashews keep these cookies moist, perfect for gift giving.