Voatsiperifery Macerated Berries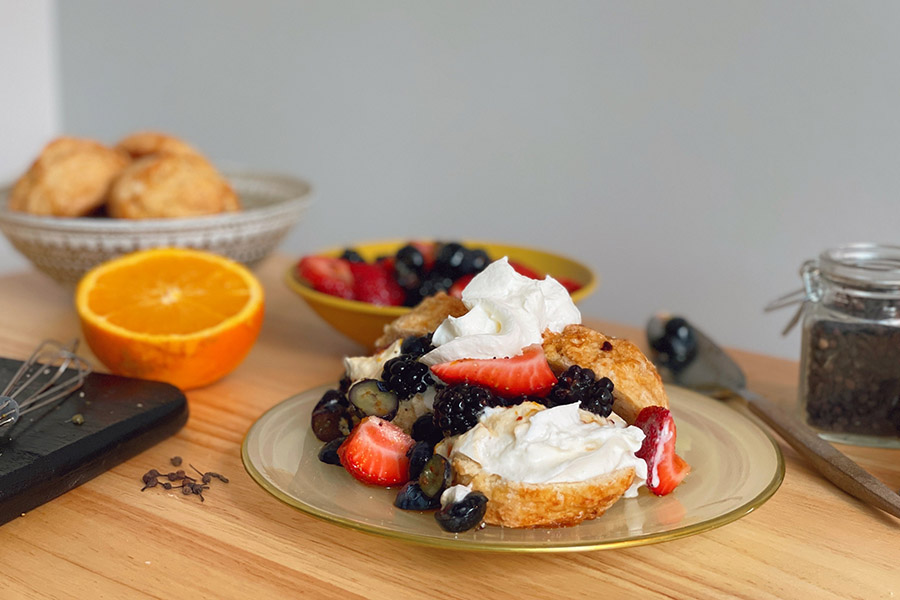 Voatsiperifery is a rare find, a single-origin pepper variety found in the rainforests of Madagascar. It's not just fun to say! It has a dazzling array of flavors, from floral and camphor notes to a sassy pepper peak. Here, we've created an easy simple syrup to capture the best of the flavor, using raw sugar, orange zest and rum. Just toss in some of the best berries that your region has to offer and you're good to go! The flavors combine beautifully and the berries are perfect for adding to your favorite dessert or treat. Use them to top waffles, pound cake or ice cream, or better yet… liberally mound them between a scone and whipped cream.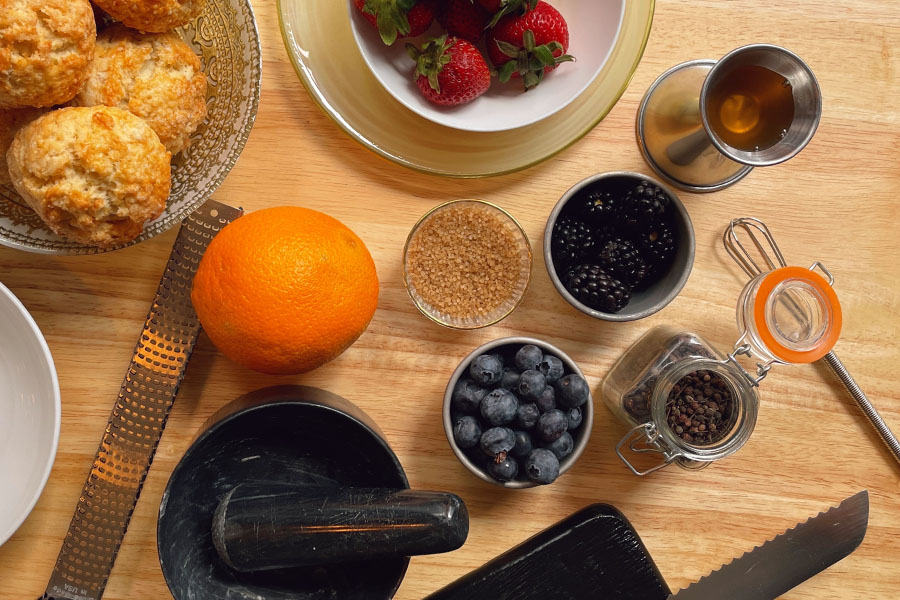 Ingredients
2 tablespoons raw sugar
1-1/2 teaspoons Voatsiperifery Pepper, ground
1 teaspoon spiced rum (optional)
1 orange, zested and juiced
1/2 pint fresh blackberries
1/2 pint fresh blueberries, cut in half
1 pint fresh strawberries, cut into bite-sized pieces
Instructions
Put the raw sugar into a medium sized mortar and pestle and add the whole voatsiperifery peppercorns and rum. Using the pestle, grind until the mixture is paste-like. Transfer the mixture to a large bowl and add the orange juice and zest, stirring until combined.
Add the berries and gently toss. It's ok if some of the berries get smooshed.
Let sit at room temperature for about an hour, stirring occasionally. This will help the berries break down and absorb the flavors in the syrup.
Add the berries to a pound cake, ice cream, yogurt or a biscuit.
Notes
This tastes just as good on pancakes as it does on ice cream, or even just mixed in with Greek yogurt.

© 2023 World Spice Merchants https://www.worldspice.com