Gingerbread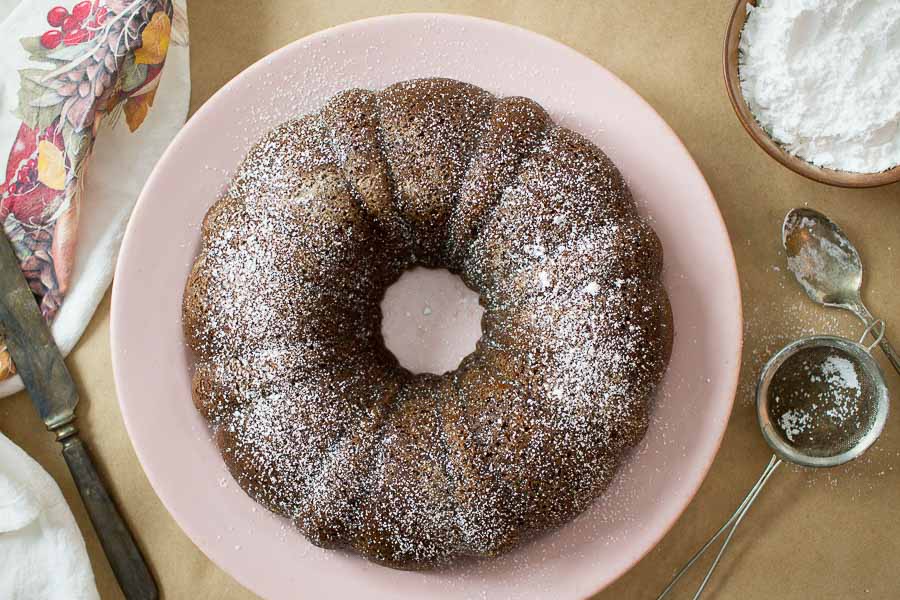 This is a stout gingerbread. Literally! Rich molasses and stout beer perfectly complement the ginger and aromatic spices in this moist, delicious gingerbread. Our Gingerbread Spice is a powerhouse of flavor with ginger, allspice and Vietnamese cinnamon alongside a generous measure of clove and black pepper. This easy gingerbread travels well to a holiday gathering and will keep you warm for the holiday season alongside a cup of mulled wine or a toddy.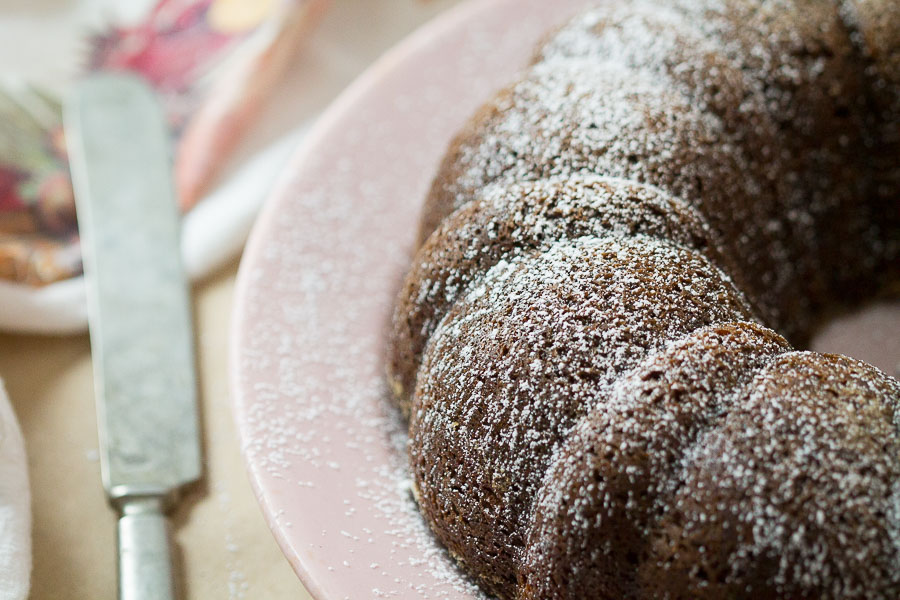 Ingredients
1 cup stout beer
1 cup dark molasses
1/2 teaspoon baking soda
2 cups all purpose flour
1 teaspoon baking powder
2 tablespoons Gingerbread Spice
3 large eggs, at room temperature
1 cup packed dark brown sugar
1 cup granulated sugar
1 teaspoon vanilla extract
3/4 cup vegetable oil
Instructions
Preheat the oven to 350 degrees and generously butter and flour your bundt pan, knocking out the excess flour.
In a medium saucepan, combine the stout beer and dark molasses. Bring to a boil and remove from heat. Add in the baking soda and stir to combine. The mixture will bubble up, stir gently to keep it from overflowing. Allow the mixture to return to room temperature.
In a large bowl, sift together the flour, baking powder and spices. Set aside.
In the bowl of a stand mixer with the paddle attachment, mix the eggs, sugars and vanilla extract on medium speed until well combined. Add the oil and then the molasses mixture.
Reduce the speed to low and add in the flour mixture. Mix until just combined.
Pour the batter into the bundt pan and give it a tap on the counter to remove air bubbles.
Bake 50-55 minutes until a toothpick inserted into the cake comes out mostly clean.
Allow the cake to cool on a rack for about 5 minutes and then remove it to a plate and allow to cool completely. Dust with powdered sugar and enjoy!
This gingerbread keeps well and is even better the next day!
© 2023 World Spice Merchants https://www.worldspice.com