Grandma's Applesauce Fruitcake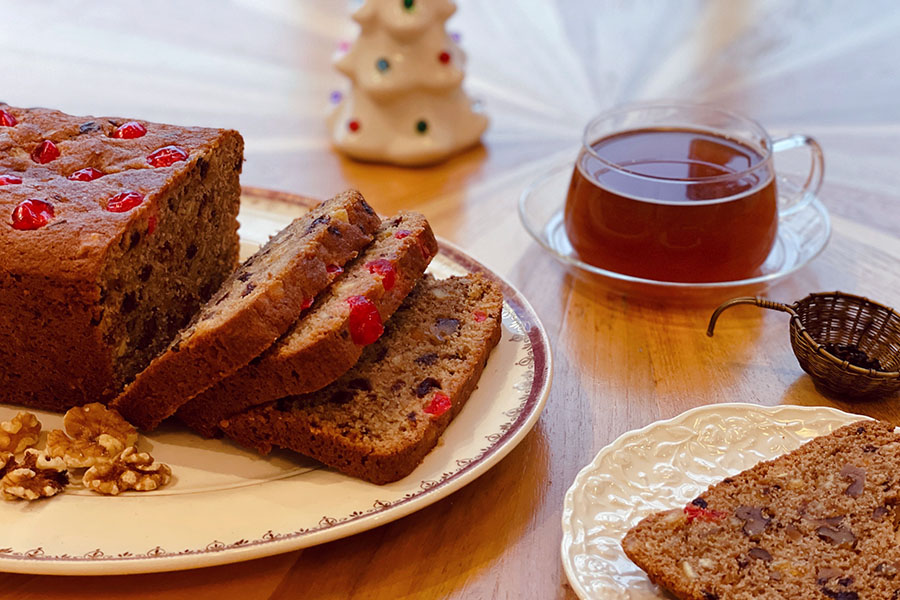 This recipe has been in our family for decades. The base of this Applesauce Cake is extremely versatile and can be modified to any taste. We decided to add candied orange, dried cherries and Gingerbread Spice. This will have any fruitcake-hater second guessing themselves. We've seen it happen many times at the dinner table! This fruitcake is a staple in our household during the holiday season and sporadically throughout the year. Half the fun of cooking and baking is getting creative, so make a few tweaks where wanted and have fun with it!
Ingredients
1/2 cup butter, softened
1 cup sugar
1 egg
1-1/2 cup unsweetened applesauce
2 cups flour
1/2 cup dried cherries
3/4 teaspoon baking soda
2 teaspoon baking powder
3 teaspoons Gingerbread Spice
1 tablespoon rum flavoring (optional)
1 tablespoon brandy flavoring (optional)
1/2 cup walnuts, chopped
8 oz candied fruit, we used candied orange
1/2 cup Maraschino cherries for decoration
Instructions
Pre heat oven to 350°F.
Cream the butter and sugar together. Add egg, applesauce, and flavorings (if using).
Sift together all dry ingredients and mix with applesauce mixture.
Grease and flour a loaf pan.
Mix in nuts, cherries, and candied fruit. Pour the batter into the pan and stud the top of the batter with maraschino cherries as decoration.
Bake for 50 minutes to an hour, or until a toothpick comes out clean.
Notes
Dried fruit can also be substituted for the candied fruit.
© 2023 World Spice Merchants https://www.worldspice.com