Mystic Hot Toddy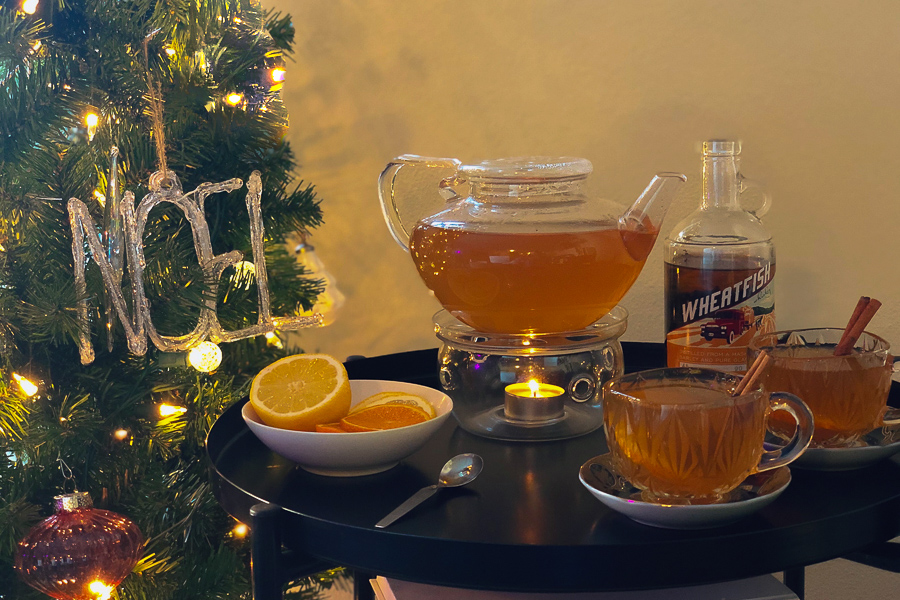 Whenever the cold weather rolls in, hot toddies always make an appearance on our seasonal cocktail menu! As a night cap or a happy hour libation, this bracing winter warmer is a perfect drink for a cold winter evening. For a new take on one of our favorites, we tried infusing a toddy with the warm, spicy layers of our Mystic Licorice tea to complement the bold fiery taste of the whiskey.
Hot toddies are traditionally sweetened with honey, but this version doesn't need it. Licorice root naturally sweetens the toddy, and brings out the sweeter notes in the cinnamon, ginger, cloves and cardamom. Finish the drink with a squeeze of lemon and your favorite whiskey, and it's a delicious way to warm up your winter.
Toddies make excellent batch cocktails, too! Our glass tea pot with tea warmer keeps this warm cocktail at the perfect temperature, so you can make a whole round at once.
Ingredients
2 oz whiskey (Montana Wheatfish Featured0
1 tablespoon Mystic Licorice
3 teaspoons fresh lemon juice
2 cups cup boiling-hot water
Instructions
Bring two cups of water to a boil and add Mystic Licorice tea.
Steep for 4 minutes and strain.
Stir in lemon juice and bourbon.
Serve hot in your favorite mug.
Garnish with cassia stick and an orange slice.
© 2021 World Spice Merchants https://www.worldspice.com