Pacific Salmon Cure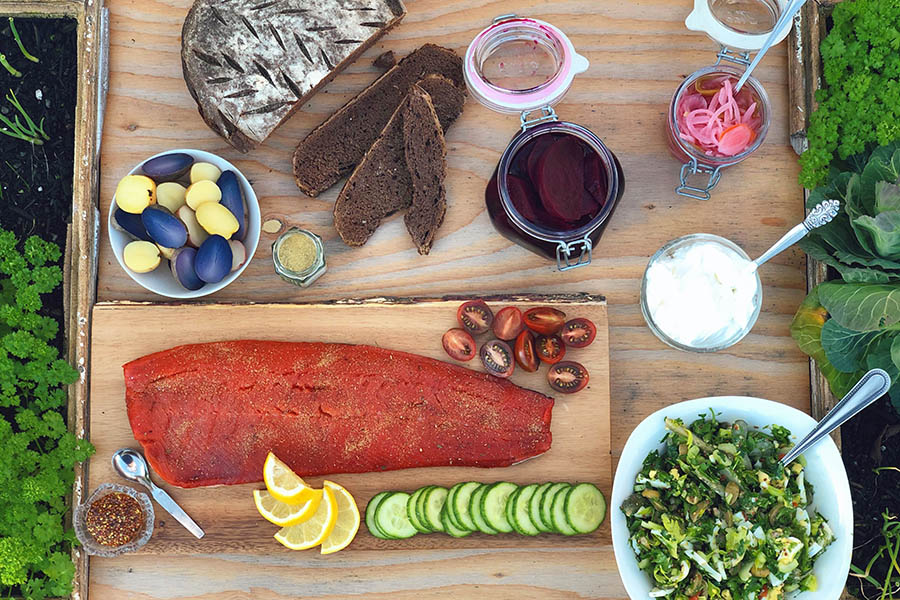 What a better way to come together than a grazing board with cured Sockeye salmon as the centerpiece. Don't fear the cure! If you've not tried this technique, it is a delightfully easy and elegant way to enjoy a generous side of salmon. Most of the process is a waiting game and takes up some space in the refrigerator, but after 2-3 days you have a beautiful side of cured salmon. If you want to go all out, finish the side with a touch of cedar cold smoke.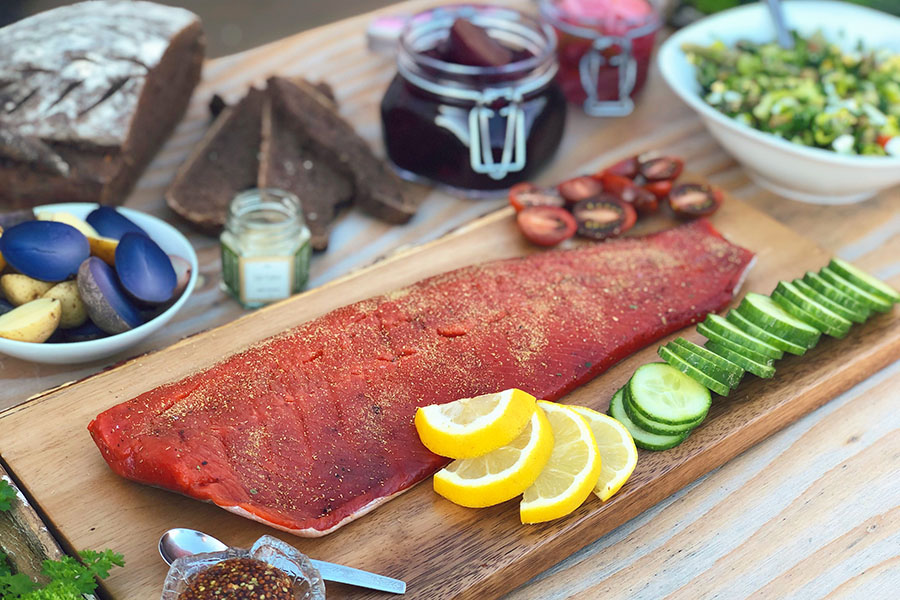 Our Pacific Salmon Cure is an homage to the bright, simple seasonings that allow the flavors of the Pacific Northwest to shine in their own right. A touch of sweet with nutmeg, a touch of heat with chili flakes and a sprinkle of aromatic California bay leaves is all that is needed. That also means it is a ready palate that you can customize to suit your taste, adding fresh herbs or citrus as desired. To finish off our salmon we sprinkled a little dill pollen to add citrusy and floral brightness.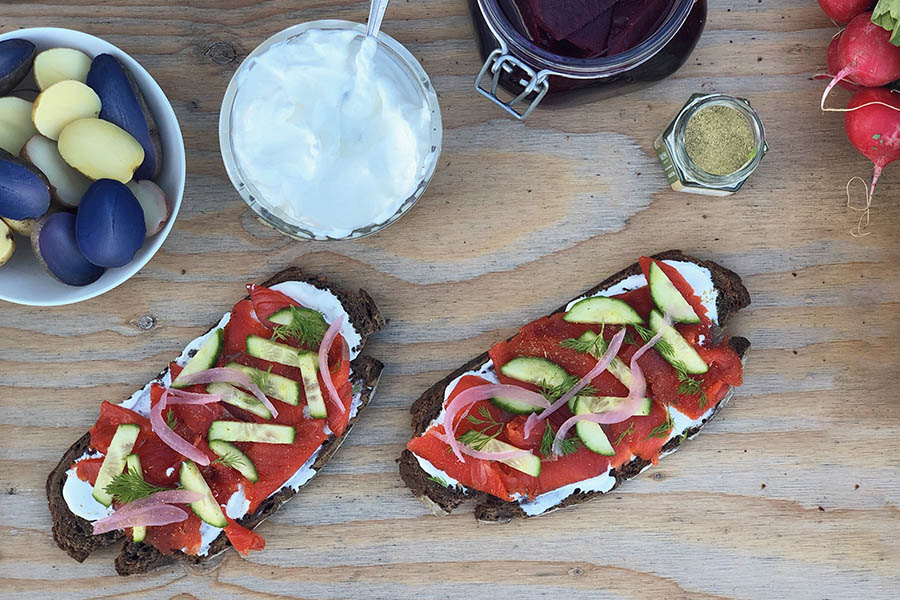 Ingredients
1lb fresh sushi-grade Sockeye Salmon filet, skin on and pin bones removed
4 oz Pacific Salmon Cure
1 cedar plank or chips
Garnish
Instructions
Line a rack with parchment paper and place it on a sheet pan. Lay out the salmon on the parchment paper. Evenly cover both sides of salmon with a generous amount of the Pacific Salmon Cure. Loosely cover it and refrigerate for 2-3 days. As the salmon cures, excess water will drain into the pan. The longer you allow the salmon to cure, the firmer the final texture will be. Rinse off the cure with cold water and pat dry. The salmon is now ready to eat!
Cold Smoking (optional)
If opting for a touch of cold smoke, catch a cedar plank or handful of chips on fire so you have steady smoking but no active flame. This is a great use for cedar planks that have already been used for cooking and are easily flammable. Place the plank or chips in the lower part of a grill, where the charcoal would normally go. Place the salmon skin side down on the grill surface and close the lid. You are not looking for any heat here, the grill temperature should remain under 80 degrees. Smoke for 15 minutes.
Move your salmon to the refrigerator and chill completely.
Slice salmon very thinly at a bias. The salmon should slice in even slivers without crumbling. Serve the salmon with your favorite pairing like eggs, capers or crème fraiche. Sprinkle salmon with dill pollen or fennel pollen for an extra pop of flavor.
Notes
Starting off with quality sushi grade salmon is important for best results. Our cure contains pink salt curing salt which will prevent the growth of bacteria. Taking the step further of smoking the salmon will also extend its shelf life.
© 2023 World Spice Merchants https://www.worldspice.com