Sultry Spiced Short Ribs
April 30, 2016
/
4 servings
/
/
Print
/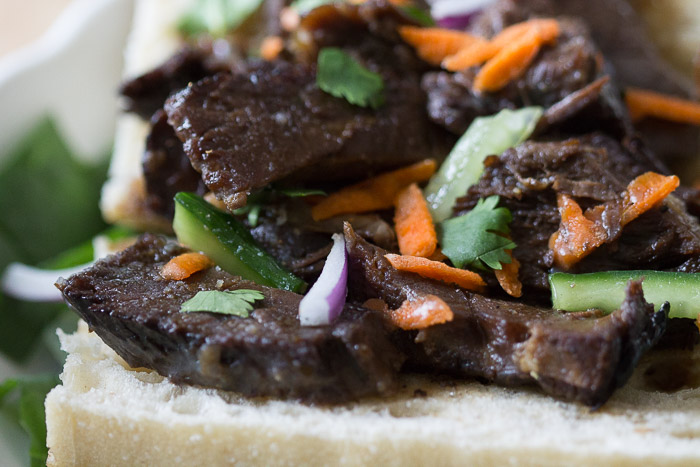 Slow cooked short ribs are the perfect vehicle for spices, and these spiced short ribs have a secret ingredient. A milder cousin of the better known variety, Black cardamom has a deep smoky, earthy flavor profile. It pairs perfectly with the sweetness of star anise, and the piquant flavors of cinnamon and peppercorns to give these short ribs a sultry and mysterious flavor.
Ingredients
1 tablespoon star anise
1 teaspoon Tellicherry black peppercorns
1/4 teaspoon kosher salt
2 tablespoons vegetable oil, divided
4 1/2 pounds beef short ribs
1 medium yellow onion, sliced
16 oz porter or stout beer
1 cup water or vegetable stock
Instructions
In a mortar & pestle, break up the whole spices into smaller pieces with a few good strikes.
Transfer the spices to a dry, heavy skillet and toast over medium-high heat, shaking the pan occasionally, until the spices are fragrant and just beginning to smoke. Watch the pan carefully, this should only take a few minutes. Transfer the spices to your slow cooker.
Coat the ribs with one tablespoon of vegetable oil and sprinkle with kosher salt.
Add the remaining oil to a heavy skillet and preheat to medium-high. Working in batches so as not to crowd the pan, sear the ribs until they are browned on all sides, about 2 minutes per side and transfer them to the slow cooker.
Add the onion and beer and water or stock to the slow cooker.
Cook on low for 8 hours or high for 6 hours, until the meat falls off the bone. Remove the meat from the slow cooker and strain the juices through a sieve. Skim the fat from the juices and remove the meat from the bones. Return the meat and juices to the slow cooker or a dutch oven on the stove top and warm them together.
Serve the meat on rolls with crispy vegetables, bahn mi-style or with rice or potatoes for a heartier meal.
© 2023 World Spice Merchants https://www.worldspice.com
Got some left over ribs? Try this recipe for Sassy Short Ribs!