Frank's Chocolate Cinnamon Cake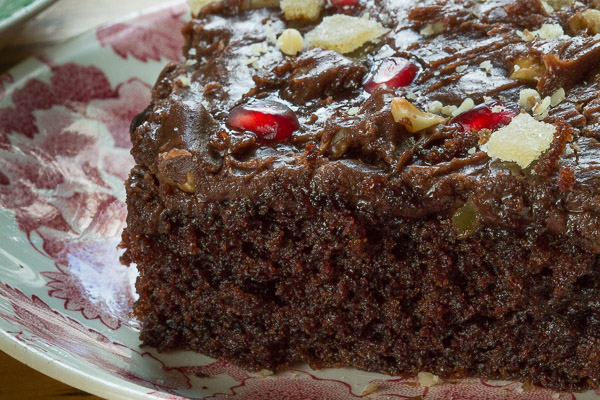 Need a chocolate fix? If you can't decide between brownies, cake or fudge- make Frank's Chocolate Cinnamon Cake and enjoy all three. The cake is dense and moist like a brownie, the frosting is like fudge, and the two combine to create the ultimate chocolate cake. Thanks, Frank!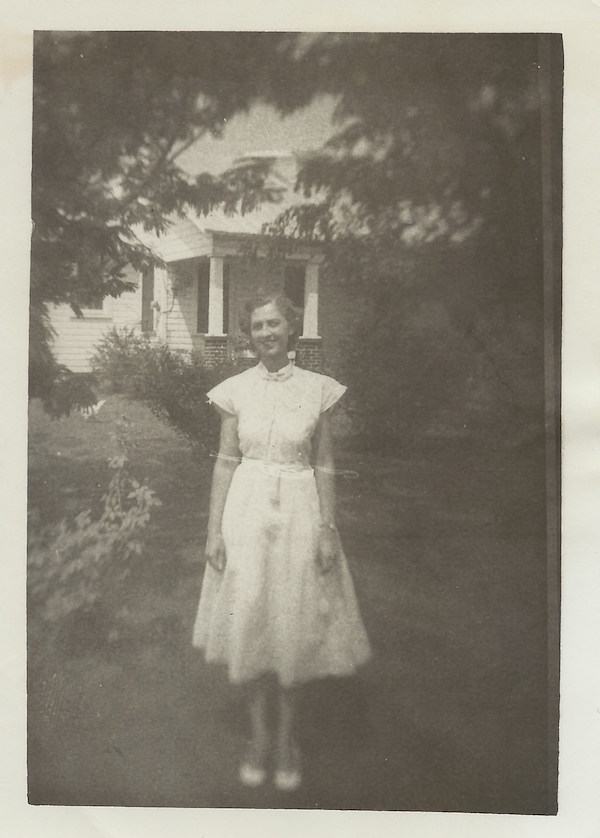 Ingredients
For the Cake
1 stick butter
1 cup water
4 tablespoons Valrhona cocoa
½ cup shortening or coconut oil
1 cup sugar
2 cups flour, unbleached white or gluten free
½ cup buttermilk
1 teaspoon baking soda
2 teaspoons Vietnamese cassia
1 teaspoon vanilla
2 eggs, lightly beaten
For the Frosting
1 stick butter
6 tablespoons milk
4 tablespoons Valrhona cocoa
1 box (1 lb) powdered sugar, sifted
1 teaspoon vanilla extract
¾ cup chopped walnuts, toasted and divided
2 tablespoons chopped ginger (optional)
2 tablespoons pomegranate seeds (optional)
Instructions
For the Cake
Preheat oven to 400 and grease a 9x13-inch baking pan.
Melt butter in water then add cocoa and Crisco. Bring to boil, stirring well to incorporate the cocoa. Remove from heat.
Mix the sugar and flour together in large bowl, and add the cocoa mixture. Stir well.
Add the buttermilk, soda and cinnamon, stir to combine.
Add the vanilla and eggs, stir to combine.
Pour the batter into the greased baking pan and bake for about 20 minutes or until a toothpick inserted into the center of the cake comes out clean.
For the Frosting
Begin making the frosting about five minutes before the cake is done.
In a small saucepan, combine the butter, milk and cocoa, and bring to a boil. Whisk constantly until combined.
Remove from heat and stir in sugar, vanilla and ½ cup of the nuts.
Stir briskly, mixing well, and spread on cake while both are still hot.
Sprinkle the remaining nuts, chopped ginger and pomegranate seeds on top.
Notes
The frosting comes out very thick and hardens quickly so don't make ahead!
If using pomegranate seeds as a topping, wait for the frosting to cool slightly on the cake before adding or the seeds will release their juice. Not an entirely bad thing to have little pools of pomegranate syrup on your cake....

© 2023 World Spice Merchants https://www.worldspice.com