Caraway Red Ale Mustard
Mustard is easy to make, it just requires a little patience. If you let the mustard sit for a few days for the flavors to meld together, you will be rewarded with a fine, flavorful mustard to make your sandwiches, burgers and hot dogs extra special.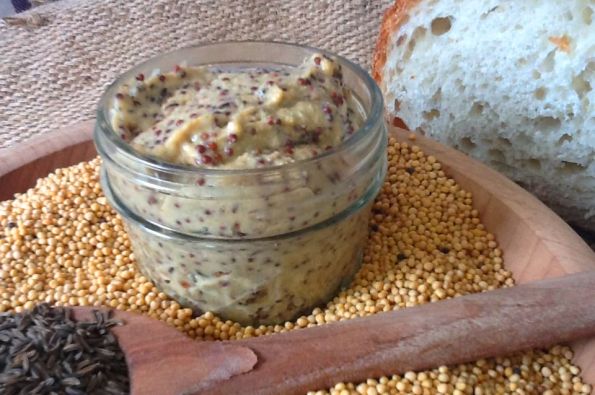 Instructions
In a large bowl, mix together the mustard seeds and powder, caraway, water and red ale. Transfer to a covered container and let sit for 24 hours in the refrigerator.
Combine the mustard/ale mixture with the salt, brown sugar and worcestershire sauce in a bowl. Then put in a food processor and pulse until coarsely ground. You can then transfer this to a jar and it will keep in the refrigerator for a few months...if you haven't used it all before then!
© 2023 World Spice Merchants https://www.worldspice.com