Compound Butter with Seasoning Salt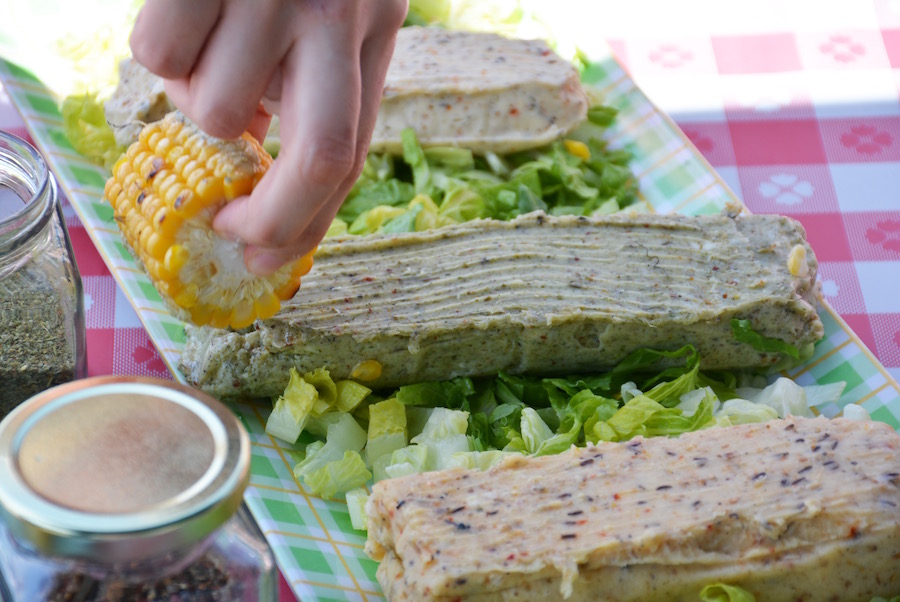 I love the flavor trinity of corn + butter + salt, so when we set out to showcase our new Global Grill: Seasoning Salt Set, this recipe for compound butter immediately popped to mind. It is an easy way to take a good thing and make it even better with the addition of spice. Grilled corn is amazing, butter makes it better and the seasoning salt is like the icing on the cake. And by creating a compound butter with the seasoning salt you ensure that the flavors stay in place for every bite.

We debuted these compound butters with grilled corn at our seasonal grilling kick off party at Sutter Home & Hearth, and everyone loved them! Speaking for myself and a few others we enjoyed all three. The Provencal Salt butter was bright and herby, the Svaneti Salt butter featured caraway and coriander and the Voodoo was simply magical. The flavor fun doesn't stop with corn, though, use these compound butters on steak, baked potatoes, scrambled eggs and more. They keep in the refrigerator for a nice long time so make a big batch!
Ingredients
Instructions
Cut the butter into tablespoon sized pats and place them in a shallow bowl.
Sprinkle the seasoning salt over the butter and combine evenly with a wooden spatula or spoon. Do not over mix or melt.
Transfer the butter to a piece of plastic wrap. Shape the butter into a log and wrap it in the plastic wrap.
Refrigerate until ready to use.
© 2023 World Spice Merchants https://www.worldspice.com
Photo credits: Van Thorfinson, butter and corn, Charity Burggraaf, spice spoons.