Summer Vegetable Pasta Bake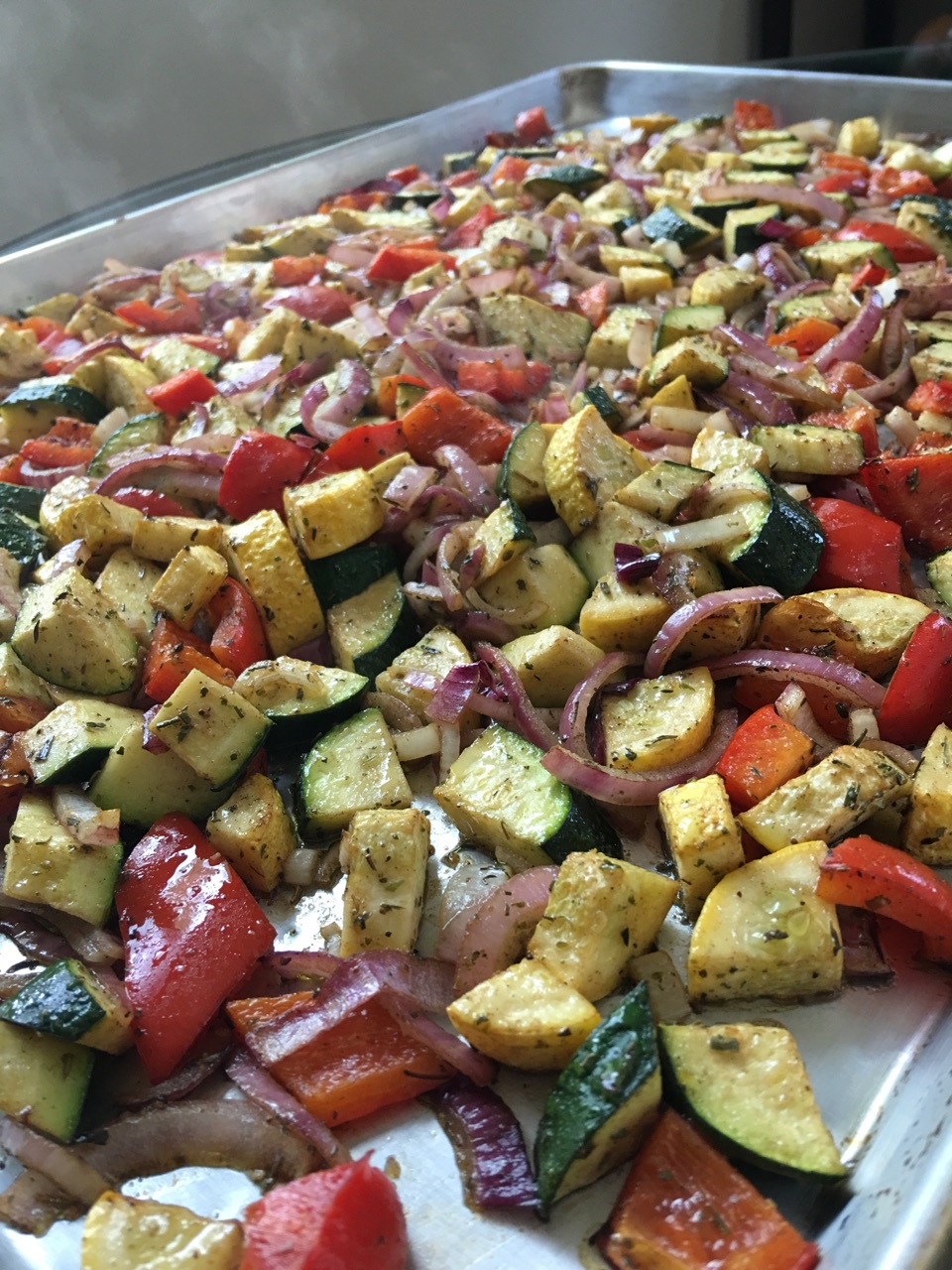 For summer gatherings, this healthy pasta bake offers an easy way to keep a large group fed and get in some vegetables along with the burgers and brats. Using a medley of fresh summer vegetables, this dinner option is hearty, but still light. The version below is Greek inspired with our El Greco herbal blend and feta cheese but you can mix is up and use Herbes de Provence or Provencal Seasoned Salt and goat cheese if you're feeling joie de vivre!
Ingredients
1 red bell pepper, cored and cut into 1-inch pieces
1 zucchini, quartered lengthwise and cut into 1-inch pieces
1 yellow squash, quartered lengthwise and cut into 1-inch pieces
½ purple onion, peeled and sliced into 1-inch pieces
2 tablespoons extra virgin olive oil
1 tablespoon balsamic vinegar
2 tablespoons Cascade Mushroom Mix
1 tablespoon El Greco
1 teaspoon salt, divided
1 teaspoon freshly ground tellicherry pepper, divided
1 pound penne pasta
3 cups kale
2 cups tomato sauce
1½ cups feta, divided
Instructions
Preheat the oven to 450 degrees.
In a large bowl, toss the peppers, zucchini, squash, and onions with the olive oil, vinegar, Cascade Mushroom Mix, El Greco, ½ teaspoon salt, and ½ teaspoon pepper. Transfer to a baking sheet and roast until just fork tender, about 15 minutes.
Reduce the oven temperature to 350 degrees.
While the vegetables are roasting, bring a large pot of salted water to a boil, add the pasta, and cook for about 6 minutes. Drain in a colander. Note that, because you are cooking it a second time, you will want the pasta to be still firm inside.
In a large bowl, toss the drained pasta with the kale, roasted vegetables, marinara sauce, 1 cup feta, and the remaining salt and pepper. Gently mix until all the pasta is coated and the ingredients are combined.
Pour the pasta mixture into a greased 9"x13" pan. Top with the remaining feta, and bake until the top is golden and the cheese begins to melt, about 25 minutes.
© 2023 World Spice Merchants https://www.worldspice.com
Summer is in full swing! Check out our recipes for Ayam Peanut Chicken or Watermelon Salad.