Northwest Watermelon Salad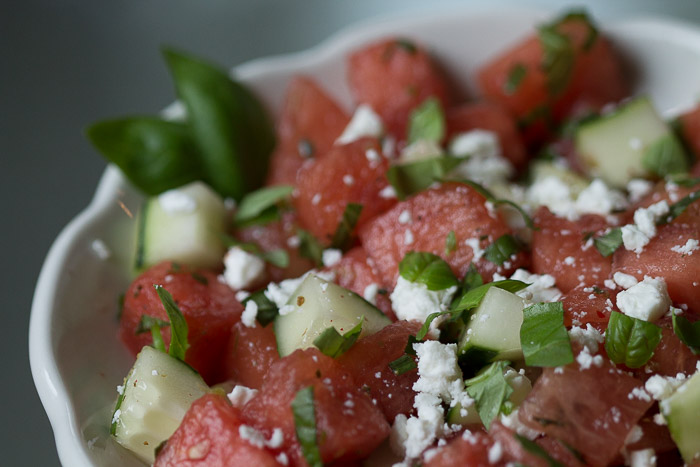 Sweet, savory and salt combine perfectly in this refreshing summer watermelon salad with Emerald City Seasoning. Our signature spice blend allows the flavors of the food to shine through with just a subtle seasoning. This is a perfect side dish for any backyard BBQ because it takes only minutes to prepare and you don't even have to turn on the stove. So get out there and enjoy summer!
Instructions
In a large bowl, combine all the ingredients except the feta cheese and stir to combine. Allow the salad to sit 15-30 minutes for the flavors to combine.
Add the feta cheese and serve.
© 2023 World Spice Merchants https://www.worldspice.com
Got some spice left over? Check out our Emerald City Potato Salad.