Chewy Lemon & Blueberry Mace Oatmeal Cookies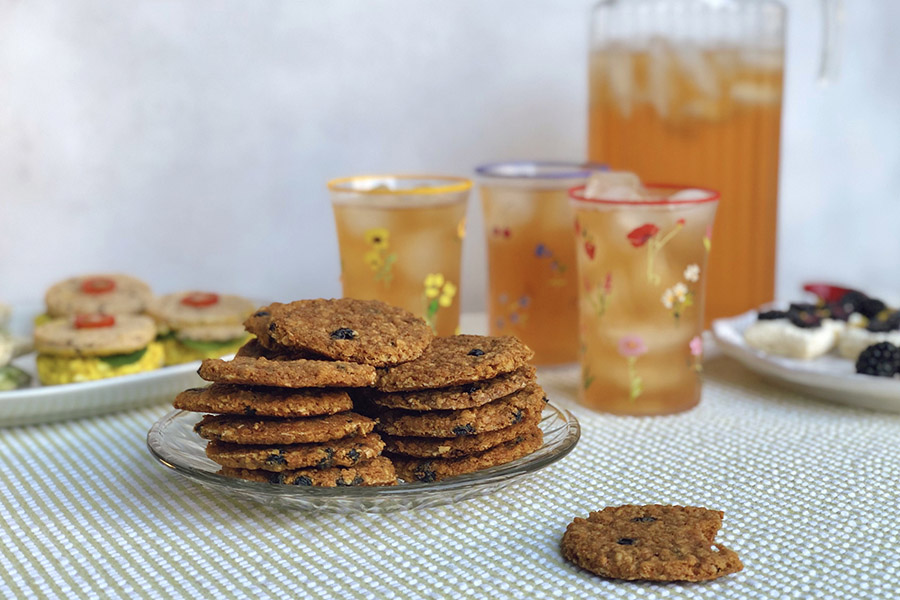 The fall colors and weather are here, and there's nothing better to come home to than a warm home flooded with the scent of freshly baked cookies.
My grandmother used to make oatmeal cookies with mace powder and lemon that were absolutely delicious. Alas, I misplaced her recipe years ago. Over the years, I have been trying different recipes to find one just like she used to make. This is the closest I've got. They have the perfect chewy, yet slightly crumbly texture.
Since blueberries go well with both mace and lemon, I added some dried ones to the recipe. The resulting cookie is one that's perfect for a late morning or afternoon pick-me-up with a cup of coffee or tea.
Ingredients
1 cup unsalted butter, softened
1 cup brown sugar
3/4 cup white sugar
2 large eggs, at room temp
2 tablespoons applesauce
1 teaspoon vanilla extract (or scrape one vanilla bean)
2-1/2 cups all-purpose flour
1/2 teaspoon salt
1 teaspoon baking soda
2 teaspoons mace
2-1/2 cups rolled oats
1 cup dried blueberries
zest of one large (or two small) lemons
Instructions
Preheat oven to 350 degrees. Cream butter and sugars until light. Add eggs one at a time, mixing well after each one. Add vanilla, applesauce, lemon zest, mace, and salt - being sure to fully combine. Add flour and baking soda. When those are well mixed, add rolled oats and dried blueberries.
Scoop onto parchment lined cookie sheets - we used a scoop that holds two tablespoons. Flatten slightly with palm to about 3/4 inch high. Bake for 11 minutes until golden brown, for chewy cookies.
© 2023 World Spice Merchants https://www.worldspice.com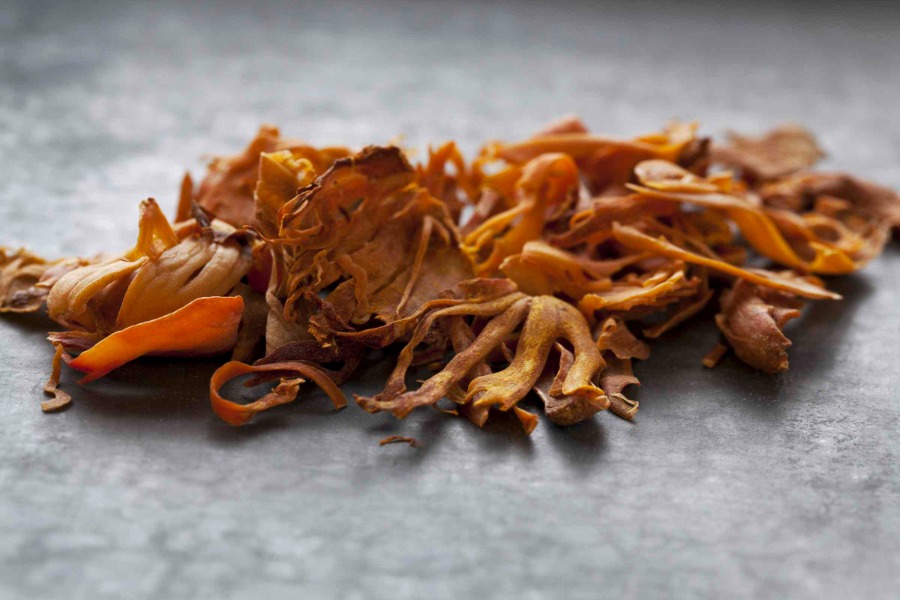 When most people think of mace, they think of pepper spray. But the two have nothing in common!
Mace comes from the outer coating of nutmeg, pictured above as the Mace Blades. It has a bold, pungent yet sweeter flavor than nutmeg. We heavily recommend trying this spice, especially if you never have before.