Tagged With:
voodoo
We've had a bumper crop of jalapeño peppers from the garden this year, and that means POPPERS! Autumn is chile season, though Jalapeños are readily available at the grocery store year round. The flavor buzz from these was well worth the effort of seeding all those little suckers, but do wear gloves! The warm bite of jalapeño with smoky paprika in the cheese and the Voodoo sprinkle on top of these poppers goes down well chased by a rich porter. Enjoy a whole platter by yourself while you watch the game like we did, or serve them up at your next fall fête.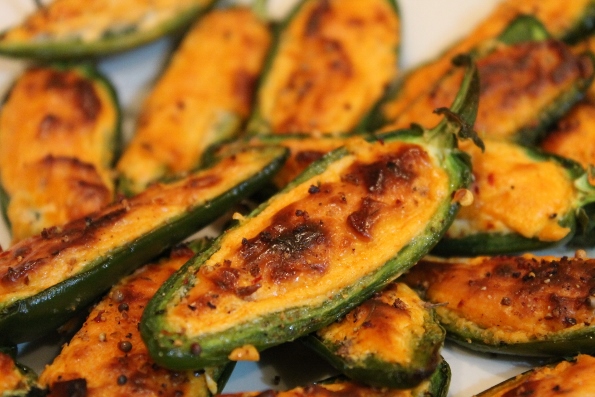 Ingredients
Instructions
Preheat oven to 375 degrees.
Slice each jalapeño in half lengthwise and remove seeds and core. Wear gloves
In a small bowl, mix together cream cheese and smoked paprika.
Fill each chile shell with the cheese mixture and place on a lightly oiled sheet pan. Sprinkle the lot with Voodoo Spice.
Bake at 375 for 15 minutes to soften and then broil to brown the tops.
Serve with guacamole and stout or porter.
https://www.silkroaddiary.com/jalapeno-poppers/
World Spice Merchants https://www.worldspice.com
Categories:

Course, Global Cuisines, North America, Recipes, Sides, Snacky Bits
Tags:

Appetizer, cheesy, creamy, Easy, finger food, game day, jalapenos, pimenton, smoked paprika, snacks, voodoo
6 Comments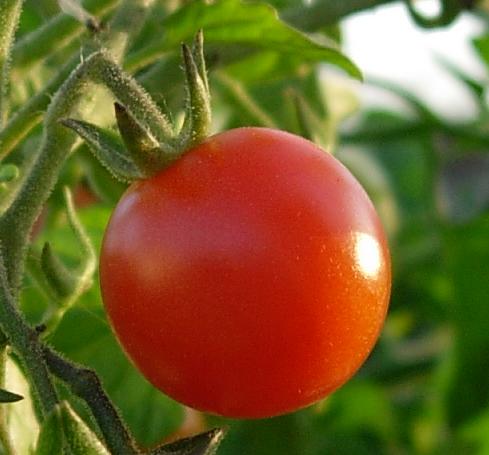 Imagine a perfect summer tomato. Vine ripened, deep red, full of flavor. The kind of tomato you you just want to bite into. And why not? Tomato with a pinch of salt is a tasty and refreshing snack for the summer time. Does anything compare?
The perfect summer avocado, perhaps. There's another delicious summer fruit that begs to be eaten plain, with a bit of salt and pepper to enhance the flavor.
Now's the tricky part. What salt should you use? At World Spice, we've created a tantalizing array of and seasoning salt blends. Here, for your snacking convenience, is our top three seasoned salt blends, and the best snacks to accompany them. Be warned, if you decide to do what I did and have a salt tasting exravaganza, be prepared for a very thirsty afternoon and no regrets.
Our seasoned salt blends:
Provencal: This blend has that unmistakable taste of green in every pinch. Probably due to the tarragon and chervil, a French herb related to parsley. More subtle flavors of lavender, tomato, garlic, and lemon leap out of this blend when paired with the right snack. While it's good on tomatoes, this blend really shines with green veggies like roasted zucchini, broccoli, and is delightful on a slice of soft French Brie.
Svaneti: This blend has lively and versatile flavors. Coriander, caraway, Tellicherry black pepper, chile, garlic, and fenugreek on a base of sea salt compose this superbly seasoned salt. It will enhance your red meats and potatoes marvelously, and is a great choice to accompany that perfect summer tomato.
Voodoo: What gift do you get the salt blend that has everything? Whole mustard seeds are probably the most endearing member of the Voodoo blend, lending a satisfying texture and flavor, but the red Aleppo pepper, thyme, and peppercorns might be the real stars of the show. Garlic, onion, and allspice round out the flavor. This is the boldest blend of the trio, which goes well with anything that could use a kick, from eggs to broccoli to popcorn. After trying this with avocado, I won't be having avocado any other way any time soon.
What are your favorite summer snacks? Hit us with 'em in the comments and we'll hit you back with the right blend for you.
Categories:

Eastern Europe, French, Hot Topics, Notes from the Field, Snacky Bits, Spice Notes
Tags:

avocado, popcorn, salt, seasoned salt, seasoning salt, summer tomato, voodoo, zuchinni
2 Comments