Adobo Pumpkin Seeds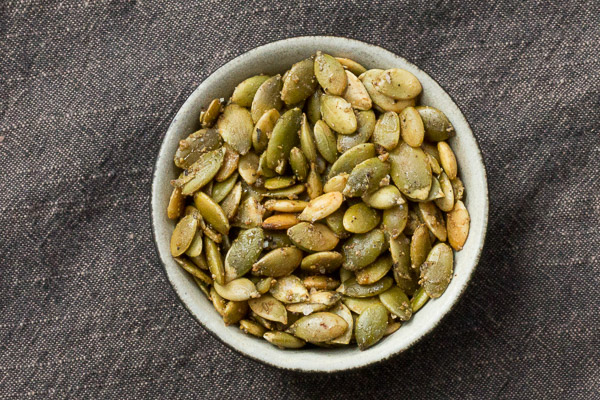 Adobo pumpkin seeds are a great way to spice up a fall classic! These tasty treats are a wonderful blend of savory and sweet. Use them as a garnish on our Southwest Pumpkin Soup or simply for snacking.

Ingredients
Instructions
Preheat the oven to 250 degrees.
Line a sheet pan with foil, oil lightly and set aside.
In a small bowl, combine the sugar and spices.
In a large bowl, whip the egg white until soft peaks form. Add the seeds and stir to coat evenly.
Sprinkle the spice mixture over the seeds, and stir again to coat evenly.
Spread the seeds in a single layer on the sheet pan and bake 45-50 minutes, stirring occasionally to prevent sticking and ensure an even toast.
Allow to cool slightly and start munching!
© 2023 World Spice Merchants https://www.worldspice.com