Voodoo Jalapeño Poppers
We've had a bumper crop of jalapeño peppers from the garden this year, and that means POPPERS! Autumn is chile season, though Jalapeños are readily available at the grocery store year round. The flavor buzz from these was well worth the effort of seeding all those little suckers, but do wear gloves! The warm bite of jalapeño with smoky paprika in the cheese and the Voodoo sprinkle on top of these poppers goes down well chased by a rich porter. Enjoy a whole platter by yourself while you watch the game like we did, or serve them up at your next fall fête.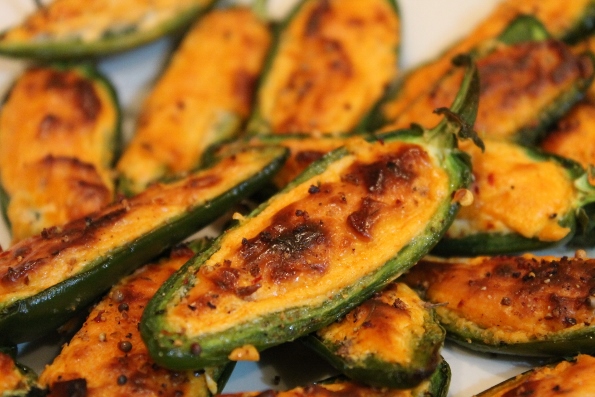 Instructions
Preheat oven to 375 degrees.
Slice each jalapeño in half lengthwise and remove seeds and core. Wear gloves
In a small bowl, mix together cream cheese and smoked paprika.
Fill each chile shell with the cheese mixture and place on a lightly oiled sheet pan. Sprinkle the lot with Voodoo Spice.
Bake at 375 for 15 minutes to soften and then broil to brown the tops.
Serve with guacamole and stout or porter.
© 2023 World Spice Merchants https://www.worldspice.com