Coriander Roasted Beets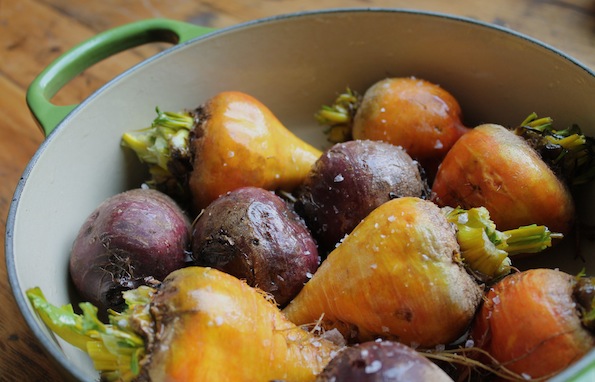 Roasting beets concentrates their flavor, and the complement of coriander is delicious. We like to roast a whole pan-full and serve them alone as a side dish or atop a dark leafy green salad of chard, kale and spinach. Choose beets of a similar size so they cook at about the same rate, and both the gold and red varieties can be used alone or in combination. The spice mix of coriander, sesame, marjoram and urfa is bright and pleasing with just a hint of mild heat. Inspired by our love of Dukkah and Israeli Za'atar, this blend is a variation on those themes with coriander taking center stage.
Ingredients
For the Beets:
8-10 medium beets, golden or red
2 teaspoons avocado oil
1/2 teaspoon kosher salt
For the Spice Blend:
Instructions
Preheat the oven to 375 degrees.
Scrub the beets clean and arrange them in a cast iron skillet or Dutch oven. Coat with avocado oil and sprinkle with salt. Cover the pan tightly and roast the beets for 45-60 minutes, until they can easily be pierced with a fork.
While the beets are roasting, prepare the spices. In a heavy dry pan over medium heat, toast the sesame and coriander seeds until they are lightly browned. Remove to a plate to cool.
Crush the toasted sesame and coriander seeds in a mortar and pestle, or pulse in an electric mill, to a medium-fine consistency. Then add the marjoram and urfa and crush or pulse gently to combine. Add the Maldon flake salt.
Remove the beets from the oven and increase the oven temperature to 400 degrees.
Allow the beets to cool to the touch. Slice off the tops and the peel the beets. The skins should slip off easily.
Chop the beets into quarters or eighths and place them in a large bowl. Drizzle with the avocado oil and toss to coat. Sprinkle the spice mixture over the beets and spread them on a grill pan.
Roast 10 minutes more to fuse the spice flavors with the beets.
© 2023 World Spice Merchants https://www.worldspice.com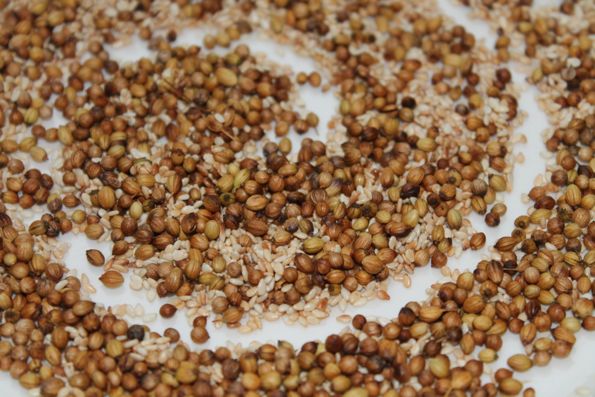 This spice mixture goes well with other roasted vegetables too- like carrots or parsnips and can be used as a crust on meat and seafood. You can vary the consistency to go with your dish- we like it medium-fine to sprinkle on vegetables and a more coarse to use as a crust. For another variation, grind the coriander seeds, but leave the sesame seeds whole for additional crunch.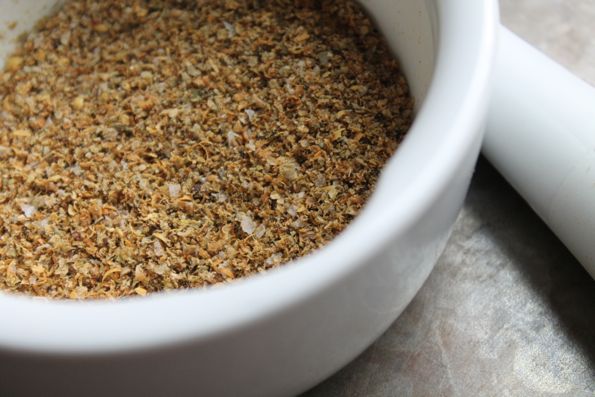 Out of the oven, these beets have heavenly, and healthy flavor. Enjoy.