Chile & Cumin Hanger Steak
The World Spice Cookbook Club is thrilled to be cooking from Brazilian Barbecue & Beyond at the upcoming June 3rd Meet & Eat. As with last June's Meet & Eat, the club is returning to our warehouse location and will be grilling up a storm. Robert, our fearless warehouse leader, was the first to call his recipe and it looks delicious and easy (smart guy, because he's a busy man.) Here it is for you to enjoy at home!
From Brazilian Barbecue & Beyond: "At traditional Brazilian churrascarias, rock salt is usually sprinkled on the side of meat that faces the grill, then knocked off just before serving. It's tasty just like that, but we've adapted our steak to include a bit more spice. Our Chili & Cumin Marinade is a blend of vinegar, cumin seeds, oregano, and red pepper flakes; we use it to marinate all our steaks, but it's equally good on lamb or fish."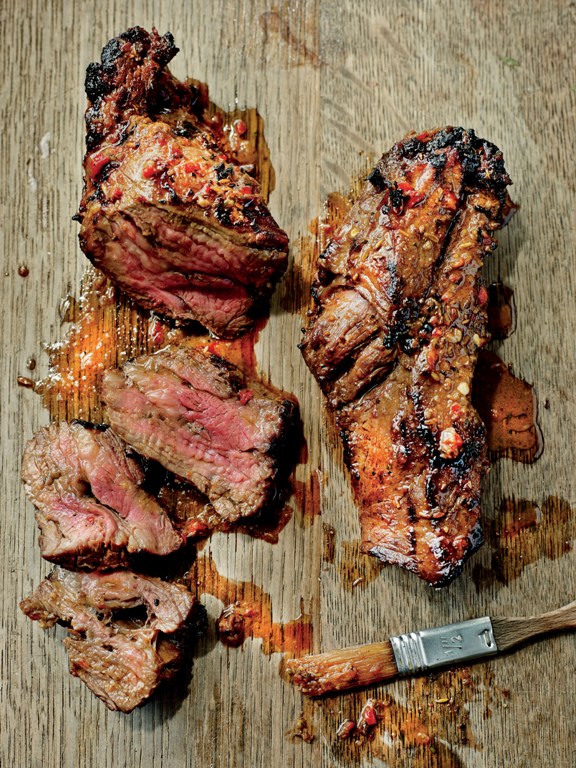 Ingredients
For the marinade:

3 ounces red chiles seeded and chopped, preferably Malagueta
5-6 garlic cloves, roughly chopped
3 tablespoons mirin (Japanese rice wine)
2 tablespoons red wine vinegar
2 teaspoons sea salt
1 heaping teaspoon toasted cumin seed
1/2 teaspoon dried oregano
1/4 cup light olive or safflower oil

For the steak:

4 x 7-ounce hanger steaks (also known as butcher's steak or onglet)
4 tablespoons Chili & Cumin Marinade, plus extra for brushing
olive oil, for brushing
sea salt and freshly ground black pepper
Instructions
Put all the marinade ingredients in a food processor and blend to a smooth, wet paste suitable for coating meats and fish. Use immediately or refrigerate up to one week in a clean, sealed jar.
Put the steaks in a large bowl and toss with the marinade. Cover with plastic wrap and chill for at least 4 hours, or preferably overnight.
Half an hour before you are ready to cook, take the steaks out of the refrigerator and let them come to room temperature.
Light the barbecue and let the flames die down before starting to cook. If cooking indoors, heat a griddle pan until very hot.
Scrape the marinade off the steaks and pat dry with paper towels.
Brush them with a little oil, season lightly with salt and pepper, then barbecue or griddle for 3 to 4 minutes on each side, or until cooked to medium rare. They should feel a little springy when pressed.Remove from the heat and brush with a little marinade.
Let rest for 5 to 10 minutes before serving.
© 2023 World Spice Merchants https://www.worldspice.com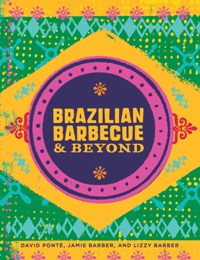 Brazilian Barbecue & Beyond is the June selection for the World Spice Cookbook Club. Brazilian Barbecue & Beyond is currently available for purchase at our retail store.
Reprinted with permission from Brazilian Barbecue & Beyond, published in 2014 by Sterling Epicure. Text © 2014 Cabana; Photography © 2014 Martin Poole. All rights reserved.