Floral Sonnets Martini
Enjoy an ice cold sip of summer! This tantalizing martini is made with a splash of our Floral Sonnets tea, which gives it amazing color and taste. This tea blend features chamomile, honeybush, ginger, cinnamon, lavender, and damiana. Together, the flowers and herbs accentuate the botanical flavors in the gin, and the result is to die for.
To pair with the gin and tea, we used Lillet rosé in place of the usual dry vermouth. For a finishing touch, we also added a bit of limoncello to add a bit of citrus-y sweetness. This martini is refreshing and tastes as lovely as it sounds.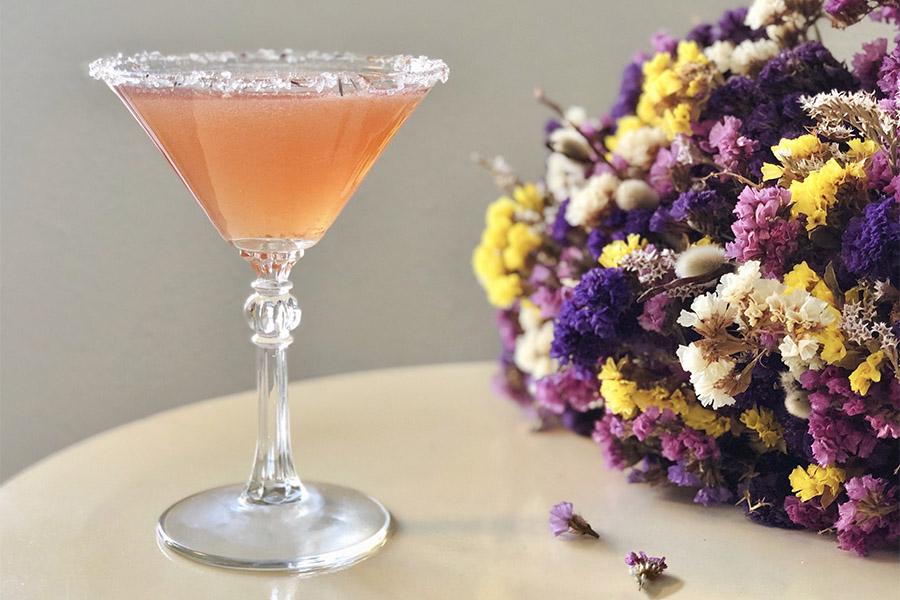 Ingredients
2 ounces Limoncello
2 ounces Lillet Rosé
2 ounces Tanqueray Gin
2 ounces lemon juice
2 ounces Floral Sonnets, sweetened with honey
Rim garnish
Lavender Sugar
1/4 teaspoon lavender
2 tablespoons white sugar
Instructions
Rim two chilled martini glasses with a juicy lemon wedge. Dip into lavender sugar, and set aside.
Pour the rest of the ingredients into a shaker with ice and shake hard for 20 seconds.
Strain liquid into two chilled martini glasses.
© 2020 World Spice Merchants https://www.worldspice.com