Tipsy Daisy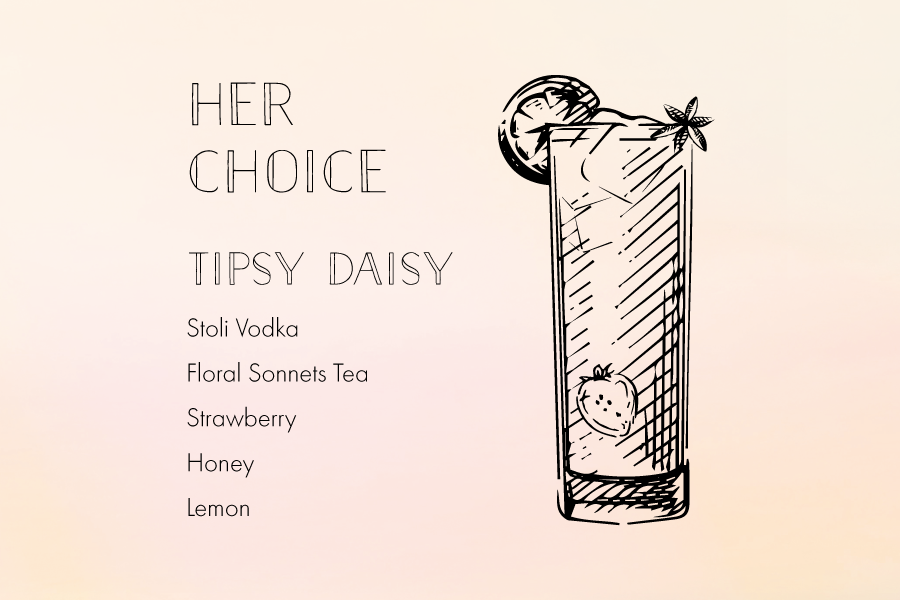 Imagine yourself in a field of flowers. It's the best day of your life. Surrounded by loved ones, soaking up California sunshine and overwhelmed with joy. What would you like to sip on? While dreaming up my wedding cocktail I wanted to create something bright, Spring forward and crowd pleasing to celebrate the day. Using Floral Sonnets as the foundation was an easy start, especially since I happen to be getting married in a field of flowers! This herbal tea blend has been a long time favorite. It's sweet from chamomile, and warm from a melody of spices like ginger, cinnamon and Honeybush tea. Taking advantage of my California locale, I added muddled sweet strawberries and Meyer lemon juice to make it shine.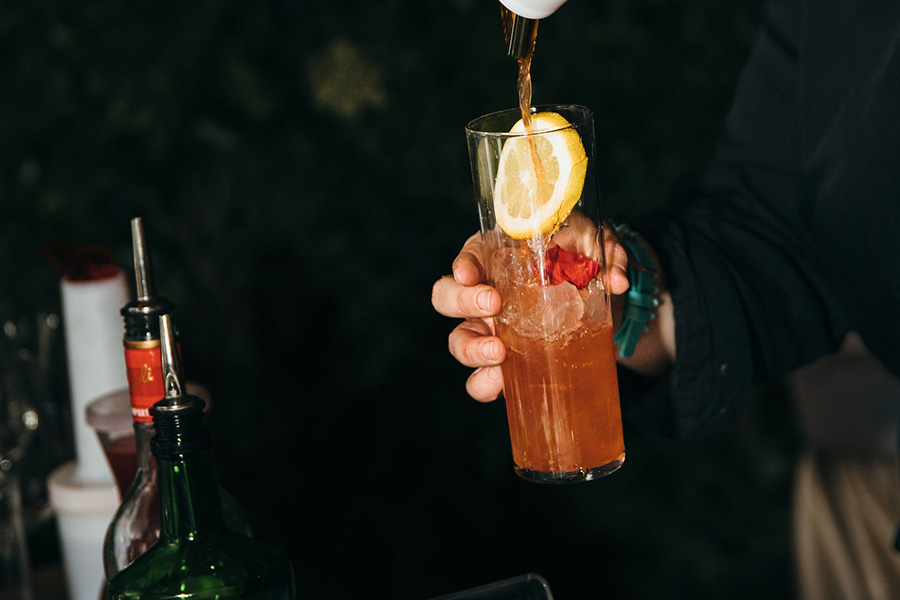 The cocktail gets its boozy name because of its chamomile base. Did you know that chamomile was in the daisy family? In the spirit of making a drink that everyone could enjoy, a batch of the simple syrup was left on the side to mix up any drinks for guest that preferred a dry cocktail. The syrup is easy to batch – just add a splash of seltzer before serving.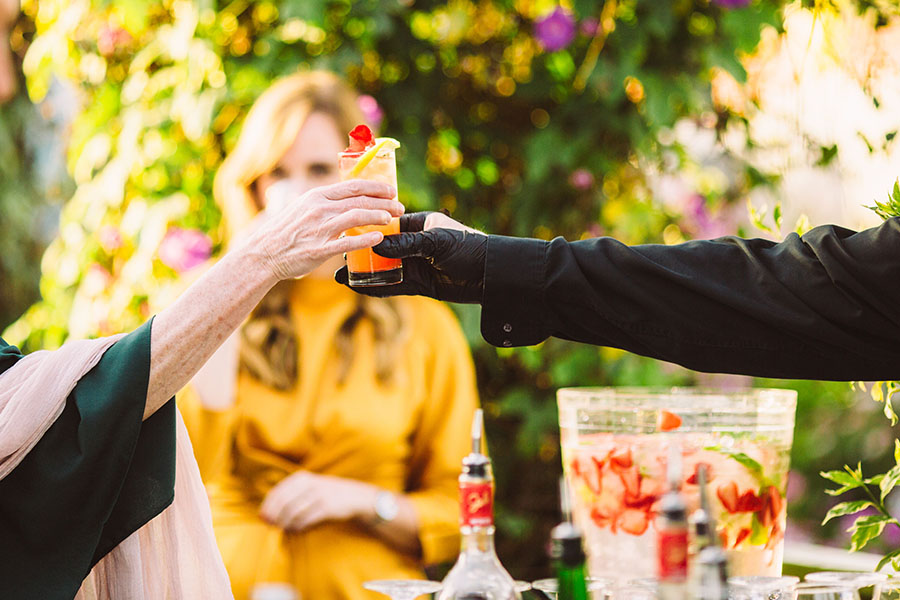 Ingredients
For the Tipsy Daisy Tea
For the Tipsy Daisy Simple Syrup
2 cups Tipsy Daisy Tea
1 cup honey
1 cup fresh lemon juice, strained
3 strawberries, muddled
For the Cocktail
Ice
2 ounces Tipsy Daisy Simple Syrup
2 ounces soda water
1-1/2 ounce Stoli Vodka
For the Garnish
1 lemon wheel
edible flowers
Instructions
For the Tipsy Daisy Tea
In a quart-sized container add the Floral Sonnets Tea, roses and boiling hot water. Steep for 6 minutes and strain, pushing through a fine mesh strainer. The yield should roughly be about 2 cups of tea. Discard the leftover tea leaves and petals.
For the Tipsy Daisy Simple Syrup
Add the strawberries and honey to a quart-sized container and muddle and mash the berries. Add the freshly strained Tipsy Daisy Tea and lemon juice, stir until dissolved. Refrigerate and keep in the fridge for up to a week.
For the Cocktail
Fill a Collins glass with ice and add some Tipsy Daisy Simple Syrup, soda water and vodka. Give it one quick stir and garnish with a lemon wheel and flower garnish. A rose petal is featured in the photo.
© 2023 World Spice Merchants https://www.worldspice.com
The only thing missing from our special day was our little muppet, Stoli. She doesn't like to fly. So although I'm a gin girl I strategically chose Stoli vodka as a nod to our pup, making it more personal and smooth to drink.