Butterfly Horchata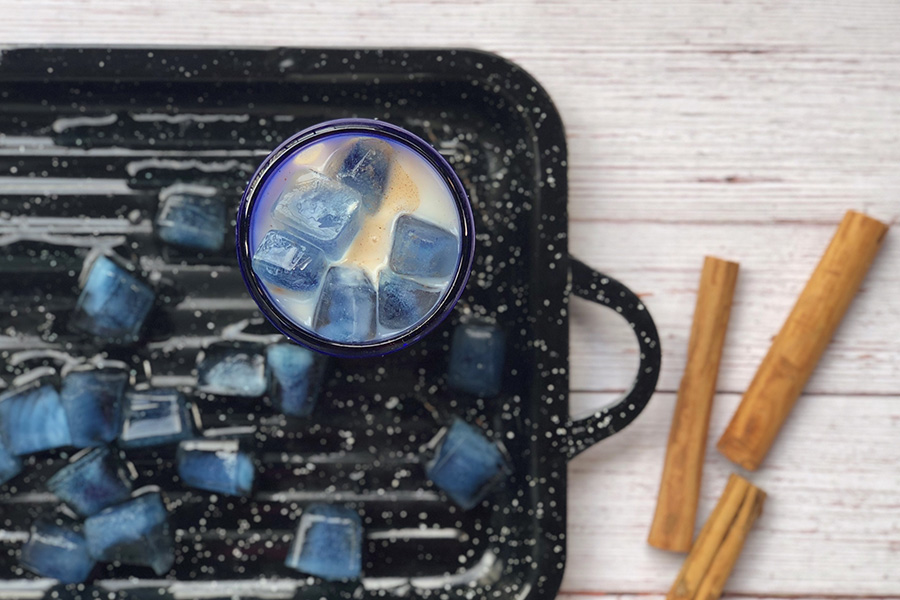 Aguas frescas vendors line parks in Mexico with their rainbow of brightly colored beverages. Of them all, horchata is my favorite. A creamy rice and almond blended brew with wisps of mild flavor from true cinnamon. Refreshing and sweet, horchata cuts the heat from popular Mexican street food and makes a perfect pitcher for any backyard BBQ. This season, we've given it a festive color boost with ice cubes made with butterfly pea flowers. Start a day ahead to make the ice and soak the ingredients for the horchata. The next day blend it up and you're good to go! As the ice cubes, melt they'll turn your horchata a sweet lavender color.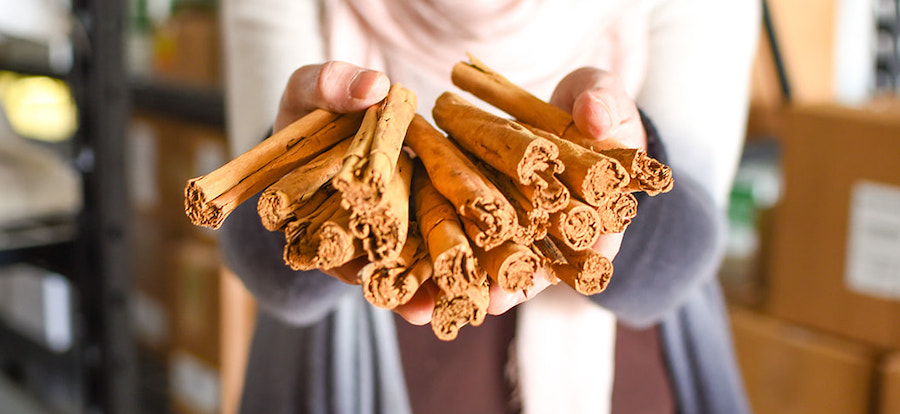 Ingredients
For the Horchata
1 cup jasmine rice
1/2 cup almonds, sliced and toasted
2 true cinnamon sticks, crumbled
1-1/2 quarts water
1/2 cup turbinado sugar
1 teaspoon vanilla extract
Butterfly Ice Cubes
Instructions
Horchata
In a large pitcher, combine the rice, toasted almonds and true cinnamon and 1 quart of water. Soak for at least 8 hours or overnight in the refrigerator
After soaking, add all of the rice mixture to a blender. Blend until smooth for 2-3 minutes. The contents should look like a puree.
Strain through a fine mesh strainer, back into a pitcher. Press on the solids to extract as much liquid as possible. Strain the mixture again if the texture is too gritty for your taste. Add two additional cups of water, as well as the sugar and vanilla.
Whisk until the sugar is dissolved and horchata has reached desired consistency. Serve over butterfly pea flower ice cubes and enjoy!
Store horchata in the fridge for 2-3 days. If you'd like to turn it into an adult beverage, spike with rum or orange liquor.
Butterfly Ice Cubes
While the horchata ingredients are soaking, make the butterfly pea flower ice cubes.
Bring two cups of water to a boil and remove from heat. Add the butterfly pea flowers and steep for 1 minute. Strain and cool. Pour the tea into desired ice cube trays and freeze.
© 2023 World Spice Merchants https://www.worldspice.com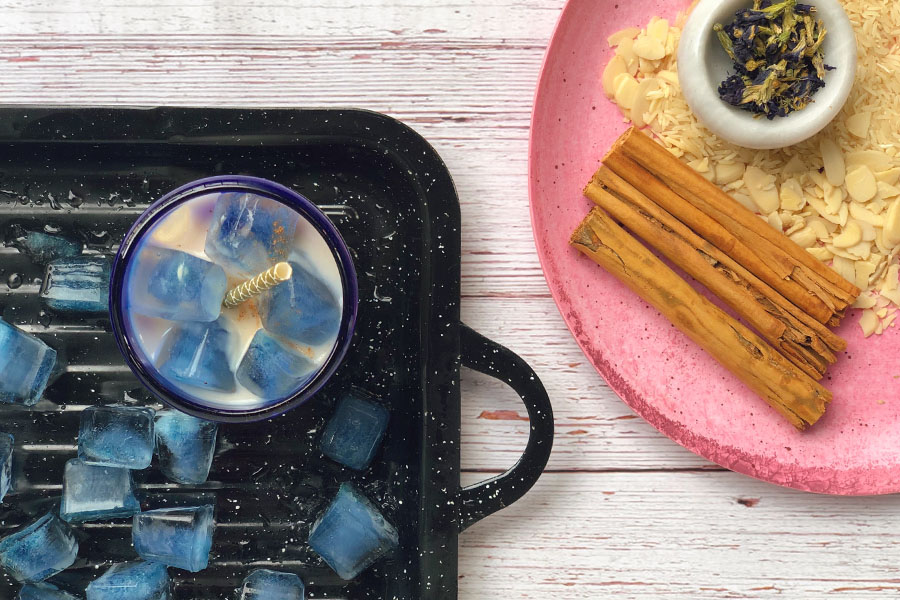 True cinnamon might be thought of as more powerful or better than cassia cinnamon, which isn't the case. Of the two, cassia actually has stronger and spicier flavors whereas true cinnamon is more mild and less heat-forward. True cinnamon's soft bark makes it quick and easy to grind at home but also makes it more evanescent. Having fresh sticks and only grinding when need makes all the difference!