Jerk Turkey with Pineapple Salsa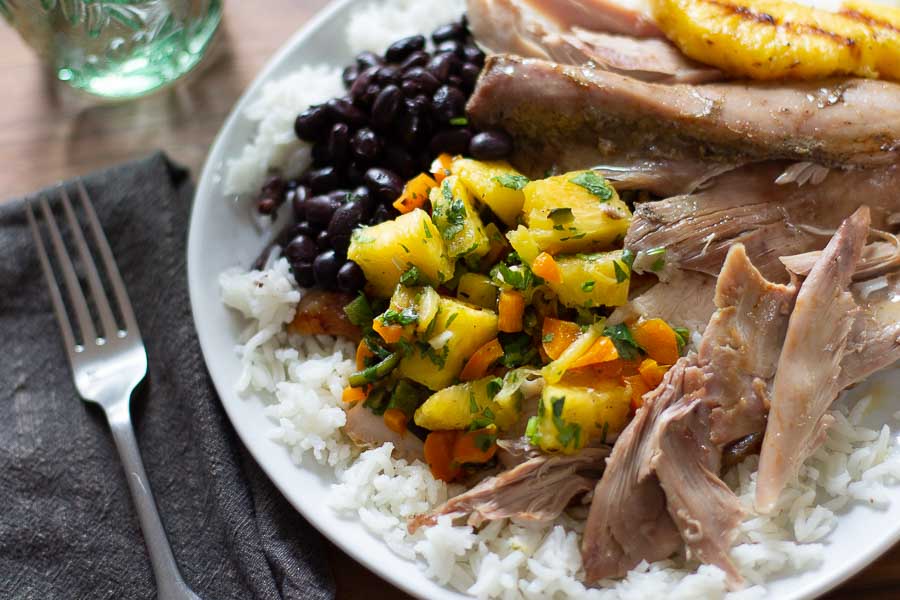 Today, we're going big! Every year at Thanksgiving, I ponder why we don't cook turkey at other times of year and vow to do so. And then I don't. Until now. With more time to cook at home, we're finally getting around to all those great recipe inspirations. This one takes turkey in a whole new direction with our Jerk Seasoning, and leaves you with plenty of leftovers. Dry-brining the turkey overnight infuses flavors of ginger, allspice and thyme deep into the meat with just enough heat from the habanero to make it interesting…  Spatchcock the turkey for fast, even cooking and enjoy!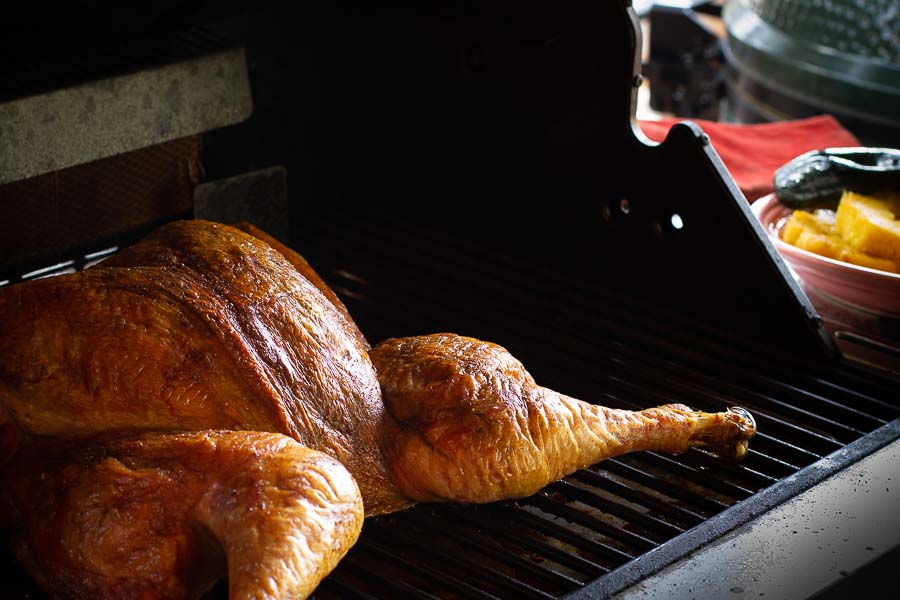 Serve the turkey with black beans, coconut rice and a big dollop of Jerk Pineapple Salsa! You can make this bright and flavorful salsa with items fresh from the refrigerator or quickly char the pineapple and peppers on a very hot grill first to sear the edges. Be sure not to overcook! Get the pieces on and off the grill in just a couple of minutes to cook the outside but preserve the fresh texture and flavor.
Ingredients
For the Turkey
One turkey, about 16lb, spatchcocked*
1/4 cup kosher salt
2 tablespoons Jerk Seasoning
For the Pineapple Salsa
Half a fresh pineapple, peeled, cored and diced
1 poblano pepper, seeded and diced
1 red bell pepper, seeded and diced
2 green onions sliced on the bias
2 garlic cloves minced
Juice of 2 limes
1/2 cup cilantro chopped
1/2 teaspoon Kosher Salt
1/2-1 teaspoon Jerk Seasoning
Instructions
For the Turkey
Line a large rimmed sheet pan with foil and a low wire rack. Clear space in the refrigerator!
In a small bowl, combine the kosher salt and Jerk Seasoning.
Loosen the skin of the turkey from the meat and rub the spice and salt mixture in between. Rub some on the underside as well. Place the bird on the prepared sheet pan and refrigerate 12-24 hours.
Remove the turkey from the refrigerator 30 minutes before grilling.
Preheat the grill to medium heat, about 350 degrees, and cook the turkey until the temperature of the deepest part of the breast registers 170 degrees, about 2 hours.
Remove and rest for 10-15 minutes before digging in.
For the Pineapple Salsa
While the turkey is grilling, combine the salsa ingredients in a large bowl and stir to combine.
© 2023 World Spice Merchants https://www.worldspice.com