Jerk Chicken
Summer means grilling, and there's nothing quite like the smell of Jerk Chicken cooking on the grill!  Whether you use our Jerk Rub in a marinade or just sprinkled (liberally!) on the chicken, the aroma as it grills will have your stomach growling and your mouth watering….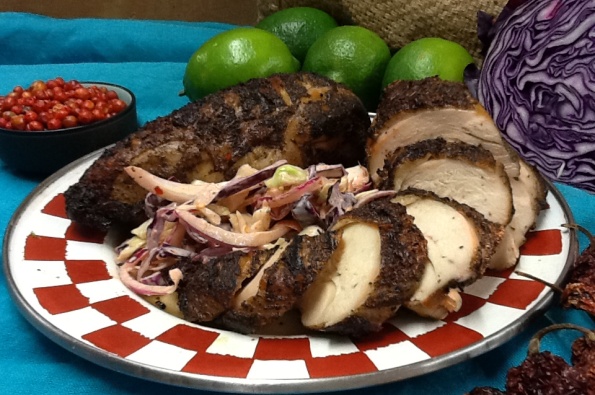 Ingredients
2 tablespoons soy sauce
2 garlic cloves, crushed
3 lemons (or limes), juiced
3 tablespoons brown sugar
1/2 cup ground Jerk Rub
1 tablespoon Utah basin salt
1/4 cup vegetable oil
3 lbs. chicken
Instructions
Put the chicken, cut up or whole, into a large, heavy-duty gallon Ziploc bag. Mix together the remaining ingredients in a bowl and pour over the chicken, then seal the bag. Make sure that all of the chicken is coated in the marinade. Refrigerate overnight. Grill over indirect heat until the juices run clear when you poke the chicken with a sharp knife.
If you forgot to marinate the chicken overnight, but just can't wait to eat some grilled Jerk Chicken, you can use the Jerk Rub as a dry rub. Sprinkle about 1/2 cup of Jerk Rub over both sides of the chicken. Now lightly sprinkle salt on both sides of the chicken. Grill...and enjoy!
© 2023 World Spice Merchants https://www.worldspice.com