Mulled Milk Punch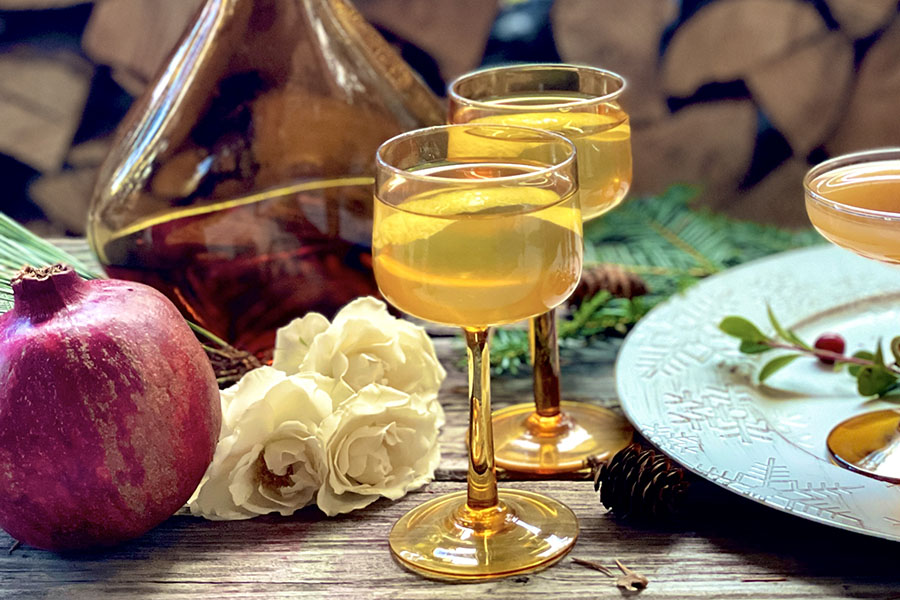 Recipes for clarified milk punch have been around since the 1600's and making it is well worth the multi-step process. Any recipe that's been around for nearly half a millennium has to have something going for it, right? After the slow finale of straining your punch, the result is a crystal clear elixir that is smooth and fragrant. With each sip the flavor evolves, but with no expected "punch." It is smooth and velvety on the palate. A clear blue ribbon winner, this recipe showcases our smoky Northwest Tea Time and Mulling Spice to elevate this classic punch into a holiday favorite.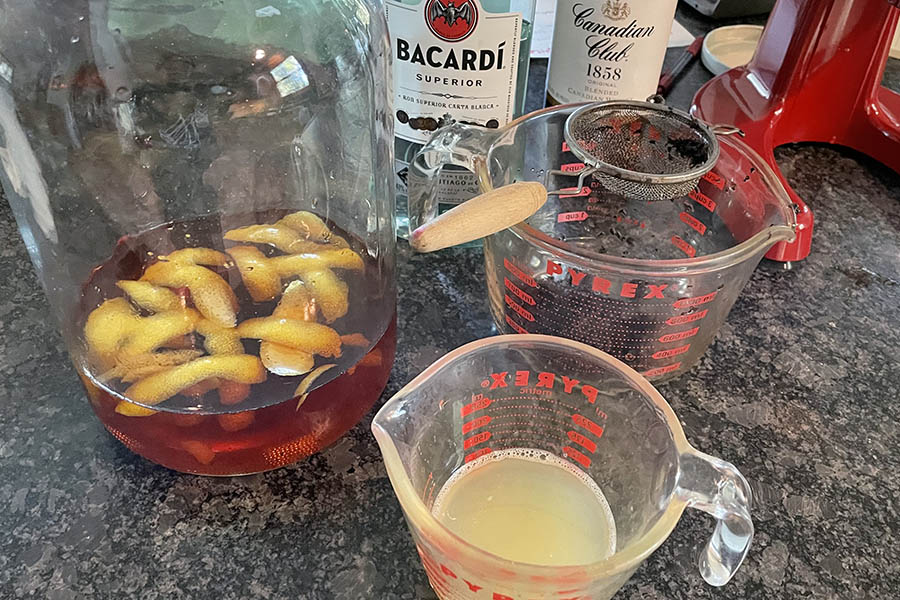 You begin by making a sweet tea in one vessel, combining the alcohols in a second one, and infusing Mulling Spice into boiled milk in a third. Midway through the process, you combine them all to curdle the milks and kick-start the alchemy that makes it all happen.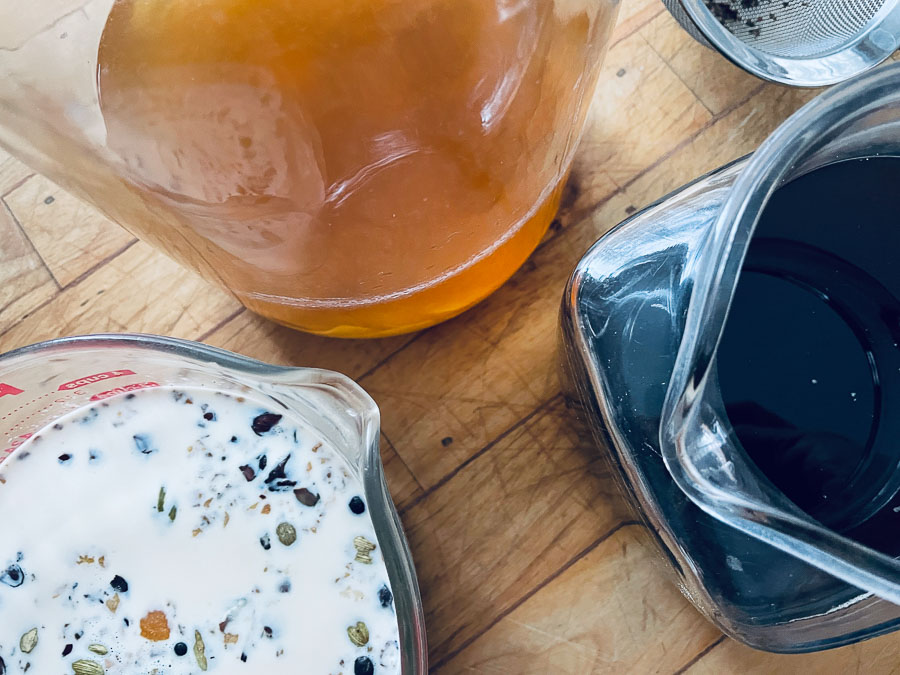 You may question whether you're doing it right because it doesn't look very appetizing during this step, but the answer is yes! The milk solids act as a sponge and purify the mixture and also round out the flavors.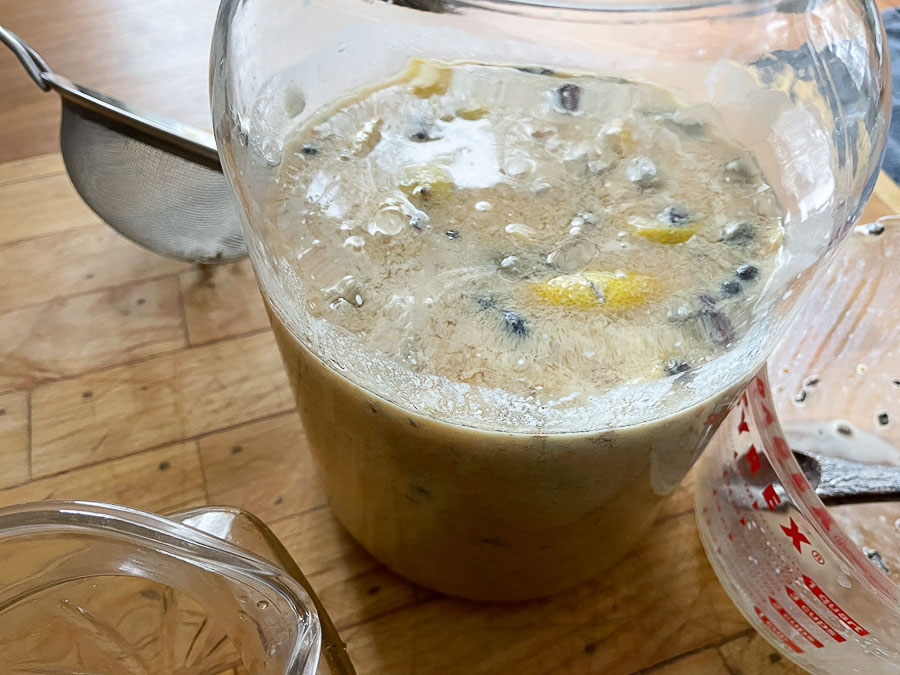 Straining is the final step and sipping it is the reward. Add a chunky ribbon of your favorite citrus peel for garnish and enjoy.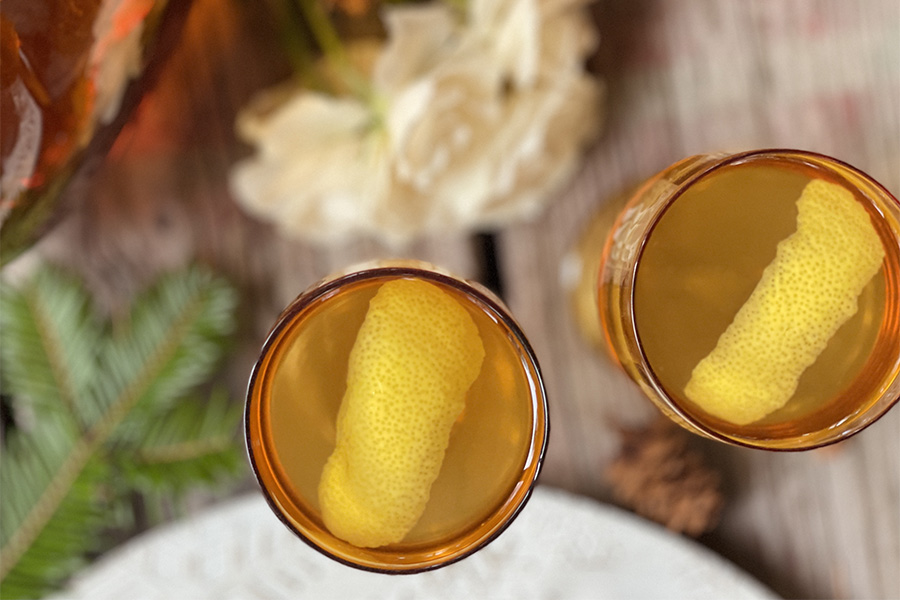 Ingredients
1 cup hot water, just below boiling
3 tablespoons Northwest Tea Time
1 cup white sugar
1-1/2 cups whole milk
4 tablespoons Mulling Spice, crushed
Peel and juice of 2 lemons, divided
8 oz white rum
4 oz brandy
3 oz whiskey
Instructions
Begin by making a strong cup of sweet tea with the Northwest Tea Time. Pour the nearly boiling water over the tea in a heatproof cup. Steep for 4 minutes, strain and combine with the sugar. Stir to dissolve and set it aside to cool.
Next, in a heavy bottomed pan, bring the milk to a boil. Turn off the heat and stir in the mulling spices. Put a lid on the pot and set it aside to cool as well.
While the tea and milk mixtures are cooling, combine lemon juice and peel, rum, brandy, and whiskey in a large wide mouthed jar.
Once the tea has cooled to room temperature, transfer it into the jar with the alcohol mixture. Stir to combine.
Pour the cooled milk and spice mixture into the alcohol/tea/lemon mixture and give it one quick stir. This is where the magic starts to happen. You'll immediately see the punch start to curdle, and that's good. Cover mixture and let it sit overnight in the refrigerator.
The next day, strain the mixture through a fine mesh strainer. Then run the punch through a cheese cloth and as a final step, run it through a paper coffee filter. Don't be tempted to push the liquid through. Running it through the coffee filter may take up to an hour, but its slow drip will make for a crystal clear milk punch.
Serve this punch cold with a large ice cube. A lemon peel garnish will make it fruitier and fragrant.
© 2023 World Spice Merchants https://www.worldspice.com