Mulled Whiskey Sour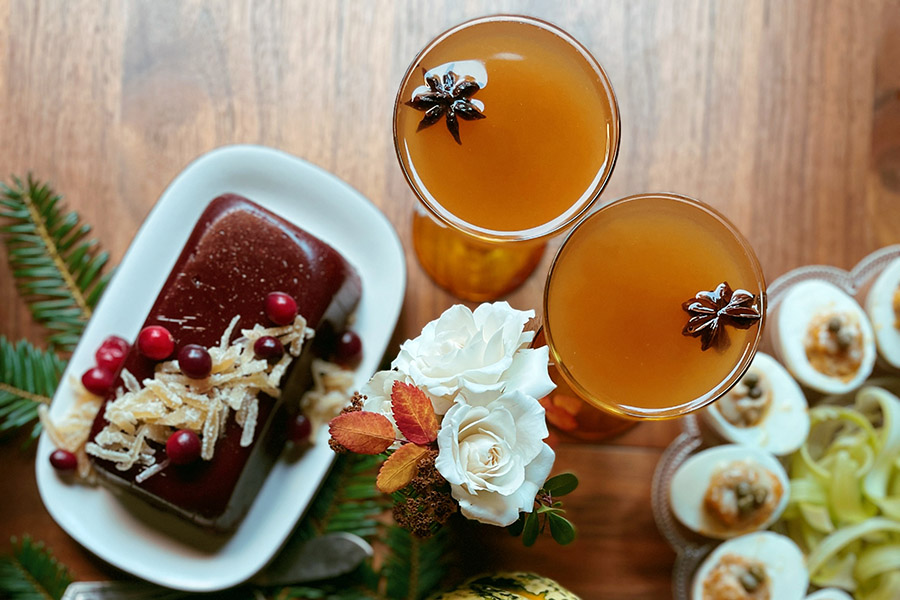 Mulled cider takes a walk on the wild side in this Mulled Whiskey Sour. This classic cocktail combines the best of fall all in one glass and you don't have to be a bartender to make it. We infused Mulling Spice in apple cider, making it spicy and aromatic. All the sweetness comes from the apples so there is no added sugar or syrup and the bouquet of spices really comes through. This cocktail is a perfect one to make ahead of time as a "batch cocktail" during the holidays- the whiskey will blend nicely into the mulled apple cider, and the flavors will mellow and get smoother as it sits.
Ingredients
For the Mulled Apple Cider
For the Cocktail
2 ounces bourbon or whiskey
2 ounces mulled apple cider
3/4 ounce fresh lemon juice, about half a lemon
For the Garnish
Instructions
In a medium saucepan, combine the apple cider and Mulling Spices. Bring to a boil and then reduce the heat. Simmer for 10 minutes, then strain. There should be about 3 cups left over. Cool completely before use.
Combine bourbon or whiskey, lemon juice, and mulled apple cider in a cocktail shaker.
Fill the shaker with ice, cover, and shake vigorously, about 20 seconds.
Strain and pour into a coupe or whiskey glass. Garnish with star anise or apple slice.
© 2023 World Spice Merchants https://www.worldspice.com